What's more, it improves the experience of almost everything you'll do on the  command line . We encourage you to look at everything this font can offer.
2. JetBrains Mono
Users of editors such as Intellij IDEA, PyCharm, PhpStorm, and other JetBrains products will likely already have the best fonts for coding without lifting a finger. JetBrains Mono is the default font across all of the product line. As such, it has to be comfortable to use.
In contrast to Fira Code, JetBrains Mono is all about lettering. It takes care of elements such as the letter height, weight sizes, point sizes, and much more. For example, the letter "O" is more rectangular, to keep consistency with the rest of the letters:

However, there are also other "quality of life" additions, such as hundreds of ligatures and compatibility with just as many programming languages. Overall, JetBrains Mono will be your font of choice if you use any of the company's editors.
3. Consolas
Old Windows users will recognize Consolas. It was the default font for the Windows 8 version of Notepad, and you can still find it in modern versions of the Operating System (OS). This makes it a great choice if you use the OS for programming: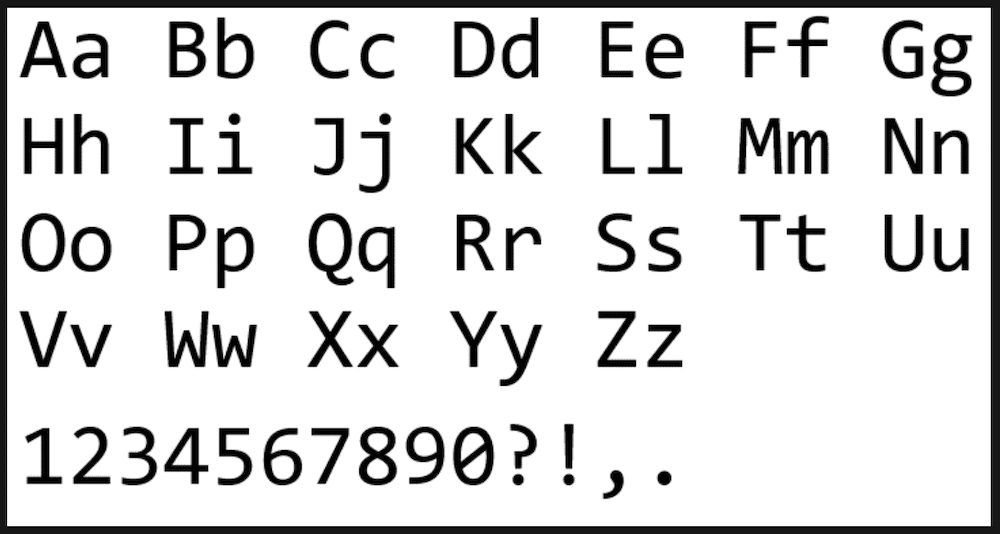 It's not a strict monospaced font, but it leans on the format heavily. The key to its design is readability, both for letters and numbers. For the latter, you can employ hanging or underlined numerals, and choose from a few different ways to represent zero. You can customize these waves and bars to your own tastes too. For Windows users, we'd argue that Consolas will be your go-to programming font.
You may also be interested in:
4. Monaco
For macOS users, Monaco is the "yin" to the Consolas "yang." It ships with the OS, and is one of the first you should look at for your ideal programming font: