I don't know about you, but that's a heck of a lot of stuff to keep up with. I prefer leaving the heavy lifting to SEO audit tools! At least they are specialized enough to dig deep and discover any SEO issues that might be compromising my web pages.
Now, in that light, allow me to walk you through 15 of the best SEO audit tools in 2021. I've prepared this comprehensive list after years of extensive research and trials. And yes, I've been considerate enough to include both advanced and simple solutions, as well as paid and free SEO auditing tools.
Here are the tools that have made the final list:
? Table of contents:
Best SEO audit tools #1: SEMrush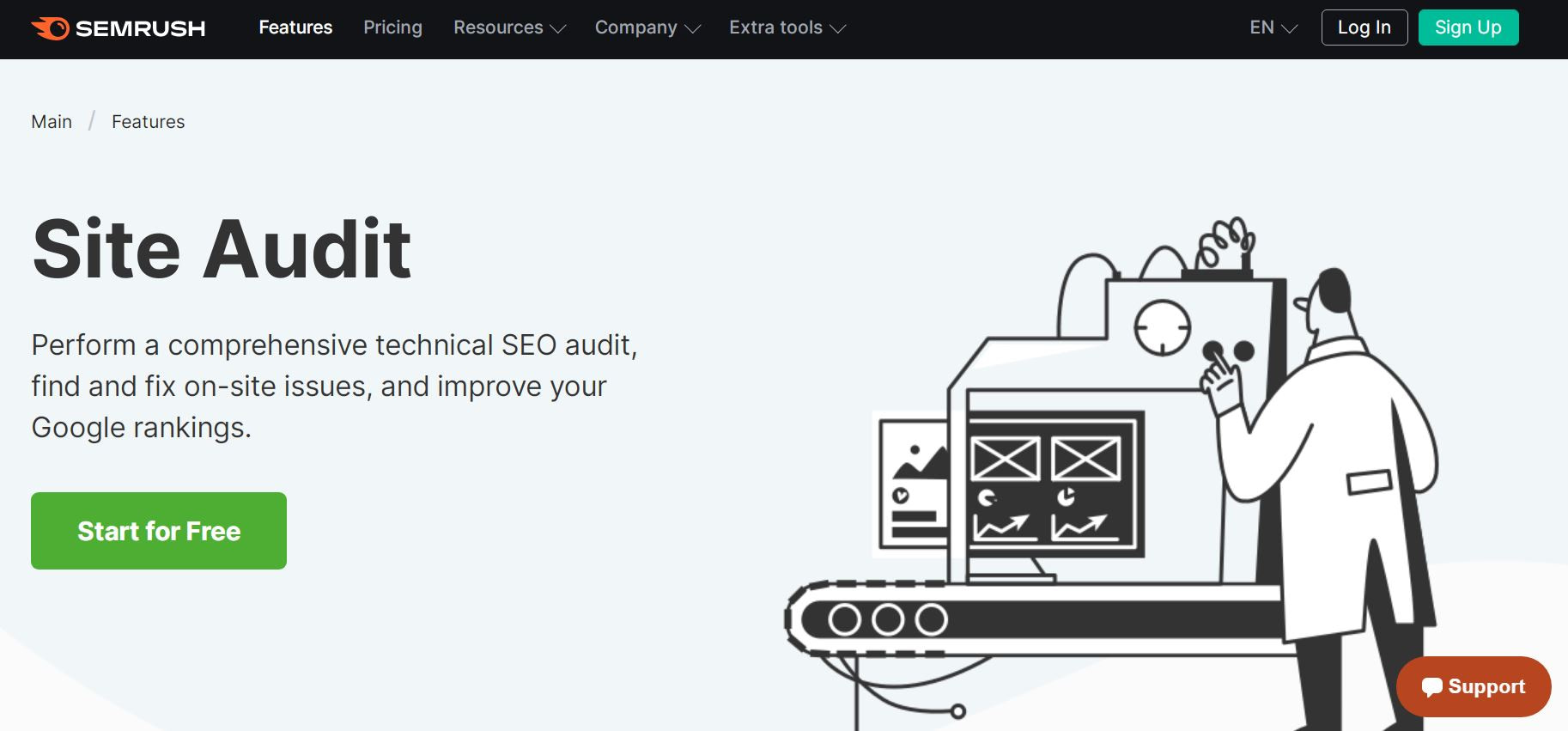 For more than a decade now, SEMrush has grown to become one of the leading veterans in the SEO space. It now comes as an all-in-one digital marketing suite that packs more than 40 intel tools – specializing in keyword research, competitor intelligence, paid ad research, content optimization, rank tracking, and social media monitoring.
Then, when it comes to SEO auditing, SEMrush's Site Audit tool crawls through your web pages to flag up issues relating to your AMP implementation, JavaScript and CSS, internal linking, HTTPS security protocols, meta tags, SEO content, website crawlability, and page loading speeds.
SEMrush features ⚙️
Scans websites for over 130 technical and SEO errors.
Runs thematic reports.
Sorts out pages and audit results using advanced filters.
SEO issues are categorized into three groups, based on their severity: Errors, Warnings, and Notices.
Compares crawls to analyze the results of different SEO audits.
Integrates with your Google Analytics.
Provides actionable resolution insights.
Displays SEO audit results via intuitive graphs.
SEMrush pricing ?
Thankfully, SEMrush conducts free SEO audits for 100 web pages. But, beyond that, you'll be required to pay at least $99.95 per month for 100,000 monthly page crawls.
Best SEO audit tools #2: SpyFU