When it comes to managing any business, the most crucial part is having satisfied customers. Your store may have incredible products, but it takes a well-pleased customer to have a successful business.
For every eCommerce store, the key to making a good profit is happy customers. It's a good thing to have plenty of visitors on your site, but the goal is to turn visitors into customers.
Luckily for you, we can help with that. Have you ever heard about WooCommerce CRM? When it comes to WooCommerce, it will do an unbelievable job with promoting and selling your products. However, have you ever thought about upgrading your WooCommerce store with a CRM (Customer Relationship Management) tool?
A CRM tool will help you gather crucial information about your customers. This will make it easier for you to know which products to recommend to them. This tool will also help you build better relationships with customers.
In this article, we will present to you some of the best WooCommerce CRM plugins. Some of them are free of charge, or they at least offer free trials. However, there should certainly be a few of them that will suit your business great. And don't worry, if you are someone who is still learning, a few of them are suitable for beginners as well.
How to Choose a Propper WooCommerce CRM Plugin?
As previously mentioned, the purpose of WooCommerce CRM is to help you learn more about your customers' desires. By getting to know that and building a better relationship with customers, you'll be able to give them better service.
That is why you have to be careful when picking a WooCommerce CRM plugin since it has to have some specific features to be truly useful.
For instance, when using that type of plugin, you should be able to see orders that a customer has made in the past and then put a specific product, relevant to the last one a customer ordered, on sale to draw their attention. Also, you should be able to track the average amount of money that a customer contributes to your eCommerce store, among other things.
Now that you know a little more about WooCommerce CRM and what to look for in plugins dedicated to that, let's start listing the WooCommerce CRM plugins that we've chosen for you!
Our Top Picks
1. Metrilo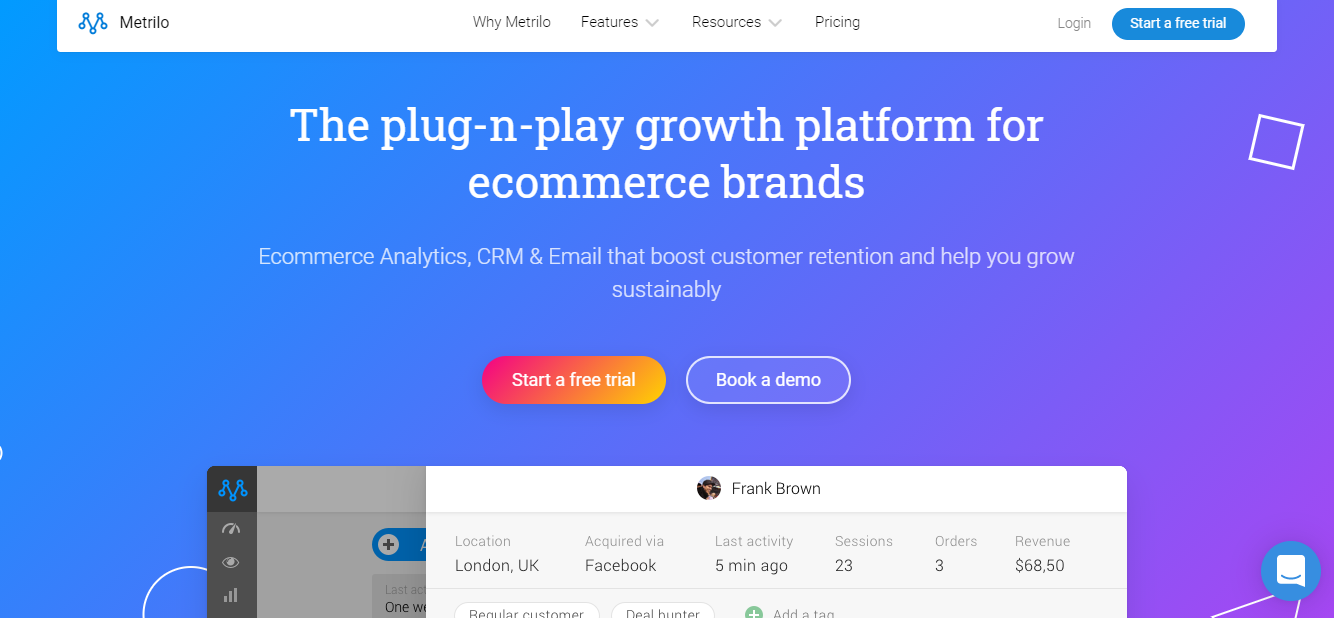 Metrilo is one of the best CRM plugins, and it is one of several that are created for WooCommerce. But it's also in use on other famous eCommerce platforms. With this plugin, you get a 14-day free trial to try it out. After this trial, you can choose between three different plans, and depending on which one you choose, you pay a certain amount per month. Still, be aware that Metrilo is not one of the cheapest options here, but we can guarantee you, it's worth the money.
One of the options that you get by purchasing
[…]
This article was written by Editorial Staff and originally published on WP Pluginsify.