One of the greatest efforts an everyday user of the internet has to make is event organization. Finding and organizing events can be an incredible hassle that spans multiple platform tools, not to mention the human aspect. If you're organizing a niche event on your website, it may be easier than a public event to which everyone should have access.
But that also means you're limiting the reach of your event. Therefore if you want to quickly and easily create and manage events, your best option is to use event management plugins.
This way, you can directly organize events on your WordPress website instead of using proxy apps or social media. And to make your life easier, this article compiled the best WordPress event plugins for better event management in 2022.
1. Eventin
The premier of the event management plugins is by far Eventin. It holds all the cards regarding event creation and management on WordPress websites. You can create and host virtual events over Zoom with seamless integration, and Eventin even allows for integrations with various other event-related apps.
For example, Eventin can integrate with Google calendar, so you can promptly advertise and notify your customer about an upcoming event. You can create dedicated website pages for events as this plugin has a drag-and-drop builder. And if you need to create exclusive events, Eventin has a feature with which every attendee has a unique id. This means you won't have any stragglers stumbling into your events, and you'll have a fully detailed list of participants.
From there, you'll be able to analyze your core demographic to improve events further. There's a standard feature to maintain recurring events that fit perfectly with new websites promoting educational courses. All in all, whatever feature you may require for your events, Eventin has you covered.
2. WP Event Manager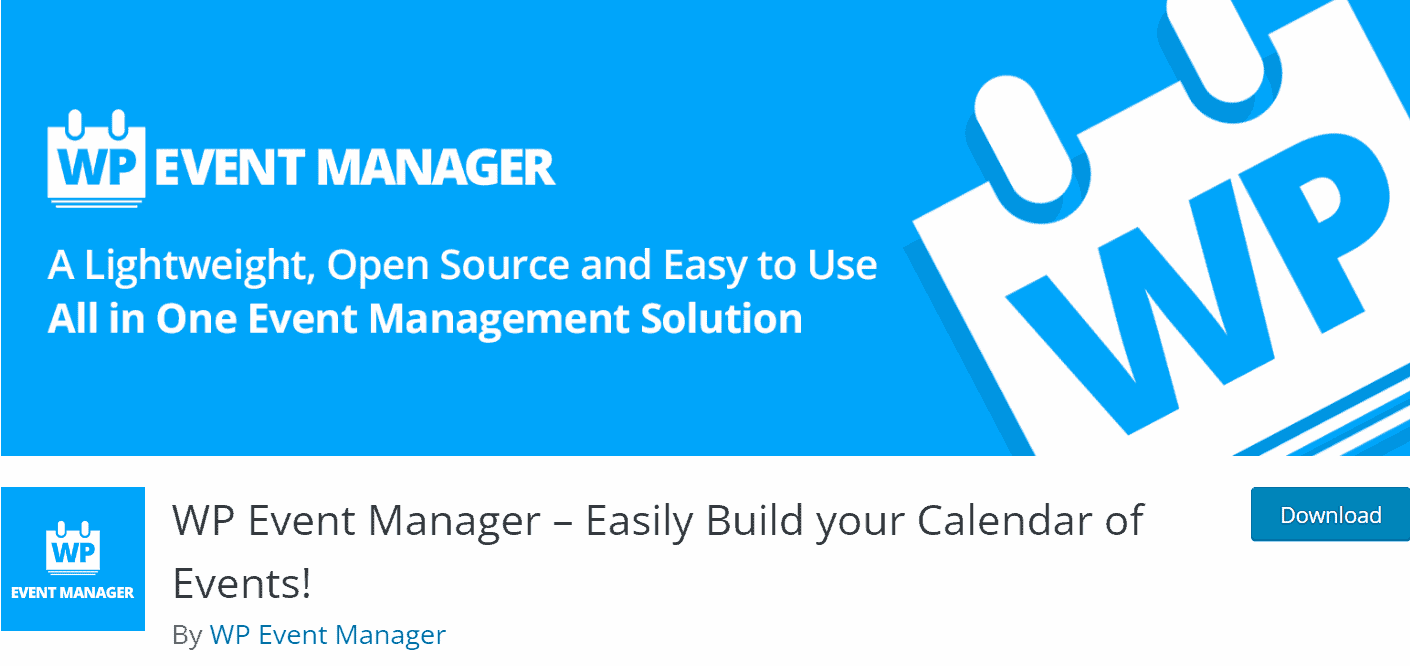 As event management can often be a secondary function of a website, web developers need event management plugins that don't take up a lot of room for other plugins. That's why the lightweight WP Event Manager can be perfect for users that only need event schedules as a passing thought rather than a robust system.
WP Event Manager can be scaled according to event complexity for newcomers and veterans while maintaining its easy-to-use nature. Creating event listing, personalizing events, and displaying future events has never been simpler than with WP Event Manager.
3. The Events Calendar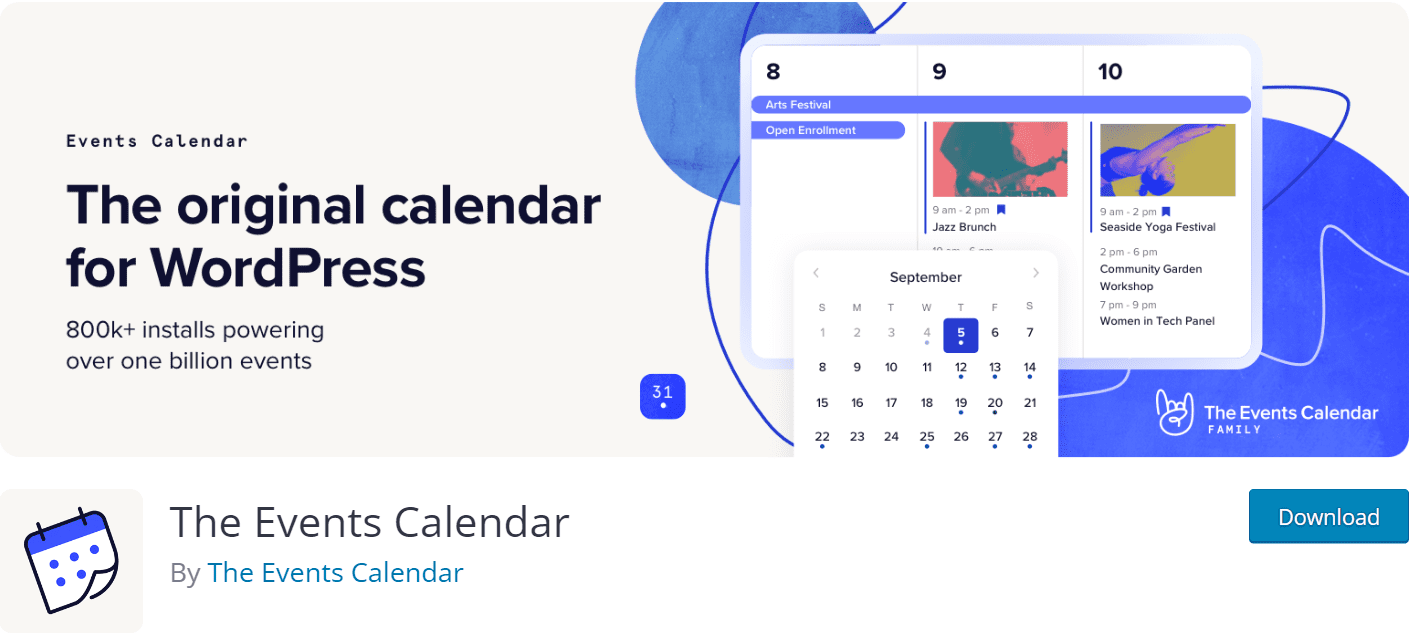 If you're running both an online business and a physical one synchronizing them can be a nightmare. But with The Events Calendar, you can easily create events that connect your online and live audiences. Creating a unified and responsive event calendar makes your visitors' lives easier.
After all, why should they track you down through multiple social media websites if you have all of your event information on your website? This can be especially important if your business is mobile, like a comedian or a band, as you can quickly create public events that notify your audience where you're going to be next.
4. Very Simple Event List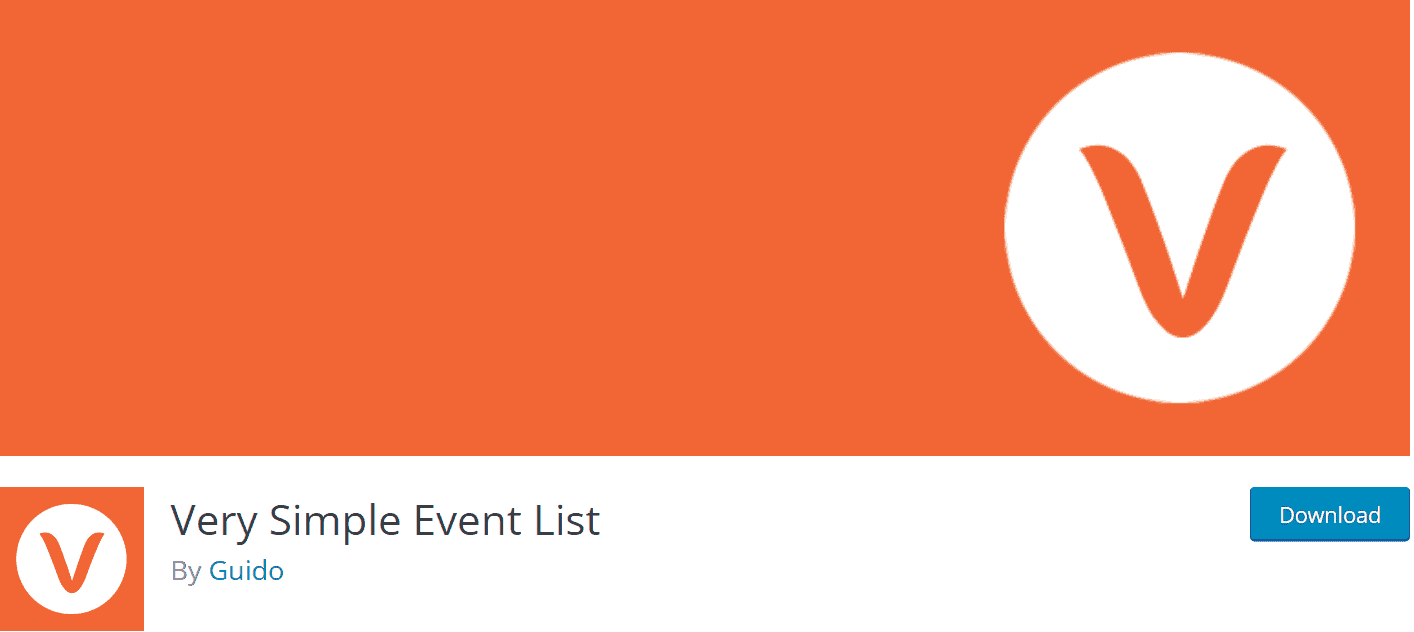 Newcomers often need simpler, smaller plugins to start their web development journey. That's why Very Simple Event List offers a lightweight plugin through which anyone can create an event list. By applying various shortcodes, this plugin allows for event customization.
For newcomers, it is pretty important to have both the option of a widget and a shortcode as that allows them to invest their skills further. A simple event management tool may prove to be better than more robust tools as people are often overwhelmed by more professional and wide-reaching plugins.
5. Events Calendar for Google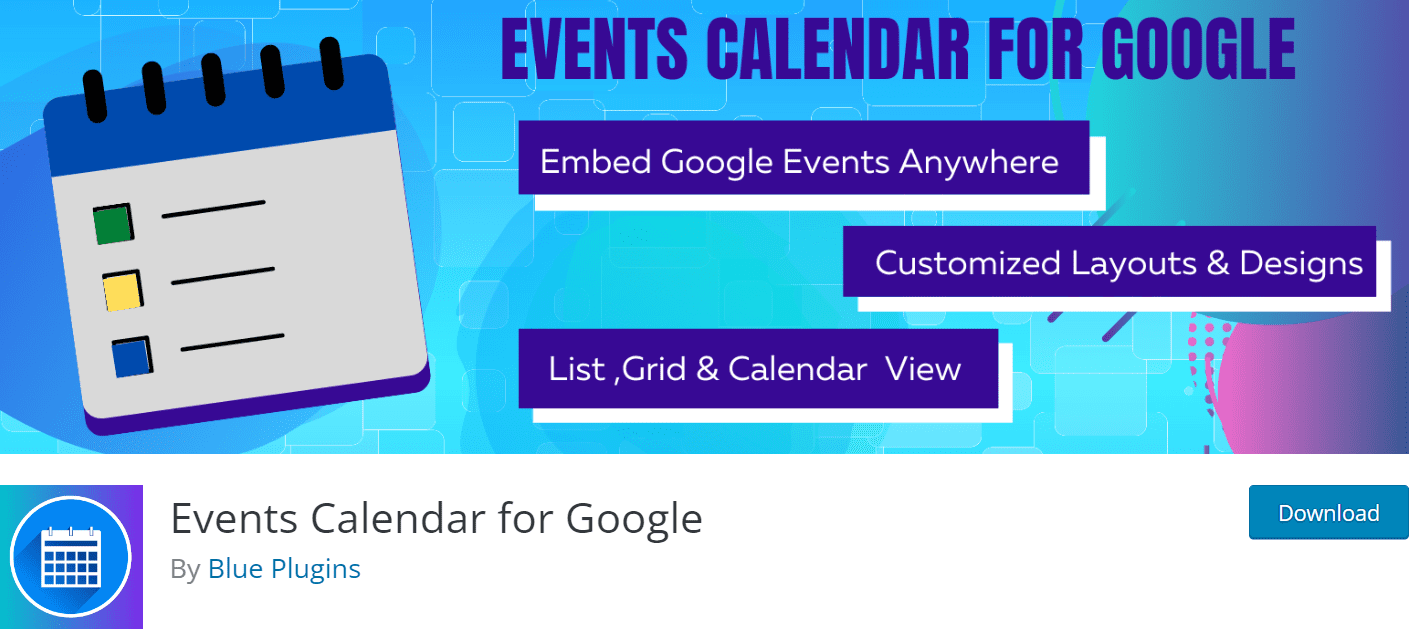 As Google increasingly encompasses our everyday lives, its integration reaches everywhere. From our emails and entertainment to finances and personal storage, it has its arms everywhere. So why not utilize that for your business and use the Events Calendar for Google?
This plugin integrates events from your google calendar onto your website. This means you can use Google Calendar as the base of event management and then promote it through this integration on your page. Google Calendar can handle everything from appointments to parties, so there's no reason to shy away from it.
Summary
Ultimately, it's' important to consider the benefits of simplicity and robustness. On one side, plugins that hail as lightweight may seem like an easy choice, but they may lack certain key features.
So the best option possible is to find a balanced plugin such as Eventin to create, manage and host all online events.
By having a plugin with all the necessary features while still having an easy-to-use system, you truly are getting the best of both worlds.
Latest posts by Valentino Klarić (see all)
Where Should We Send
Your WordPress Deals & Discounts?
Subscribe to Our Newsletter and Get Your First Deal Delivered Instant to Your Email Inbox.
Thank you for subscribing.
Something went wrong.
Keep reading the article at WP Newsify. The article was originally written by Valentino Klarić on 2022-08-20 06:31:06.

The article was hand-picked and curated for you by the Editorial Team of WP Archives.