Reviews are a key component of the online shopping experience. 91 percent of younger consumers (18-34 years old) trust reviews as much as direct recommendations. What's more, 93 percent of buyers admit that reviews influence their purchasing decisions. If you run an online store, enabling customers to post reviews can help you drive even more sales.
In this article, we'll introduce you to eight WordPress review plugins that enable customers to leave feedback. These solutions have been chosen based on their feature sets, reviews and ratings, reliability, and history of regular updates.
Let's get to it!
1. WP Customer Reviews
First on our list, WP Customer Reviews enables users to post reviews directly and lets you add them manually: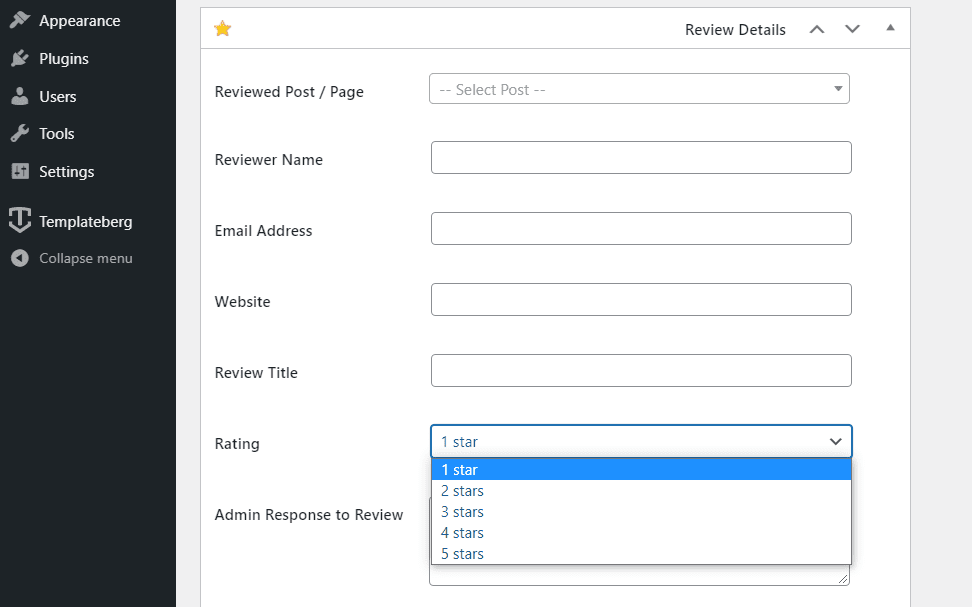 The plugin works using shortcodes, and it features a flexible system that lets you add individual review submission forms to any page. Plus, you can display reviews that correspond to individual pages, or show all of the most recent entries at once.
When using WP Customer Reviews, you get access to a standard review form that you can customize. You can select which fields to set as required and which ones to hide. The plugin also supports up to three custom fields for your review submission forms:
You must approve any reviews that users submit before they go live. Additionally, you can reply to any review, and your response will appear right underneath it.
Key Features:
Enable users to publish reviews
Publish reviews manually
Approve reviews before they go live
Show individual reviews for each page or all of the most recent entries
Use shortcodes to display review submission forms and user feedback
WP Customer Reviews is for you if…
…you don't mind using shortcodes to manage reviews on your website. WP Customer Reviews is completely free to use, and it's flexible enough for most websites.
Price: Free | More Information
2. Site Reviews

Site Reviews is one of the most flexible WordPress review plugins you can use. It enables users to submit reviews using a pre-built form that includes all of the basic fields you'd expect to see:
[…]
This article was written by Will Morris and originally published on Elegant Themes Blog.