In today's corporate world, having an effective learning management system (LMS) is essential for any company. An LMS system helps employees learn, grow and develop their skills in a way that is both efficient and cost-effective. It also enables employers to track their employees' progress and measure their training programs' effectiveness. With so many options available, choosing the right LMS system for your business needs can be challenging. To help you decide, we have compiled a list of some of the top LMS systems available on the market today.
How an LMS System Can Help Boost Your Employee Training
There are numerous benefits associated with using an LMS system in your organization's employee training program. First and foremost, it helps streamline the process by organizing all content into one centralized location that can be accessed anytime from anywhere with internet access. This makes it much easier for employees to find what they need when they need it without manually searching through multiple documents or websites. Additionally, it saves time by allowing you to quickly distribute new materials or updates without manually emailing each document individually or copying and pasting them into emails one at a time. Finally, an LMS system provides data tracking capabilities that allow you to monitor employee progress over time and provide feedback as needed to ensure everyone meets the goals and objectives outlined in their training program.
Top 5 LMS Systems for Employee Training Programs
Here are the top five popular LMS Systems for boosting Employee Training:
1) Absorb:
Absorb LMS is a leading Learning Management System renowned for its robust, intuitive, and customizable features. It boasts a user-friendly interface that facilitates seamless navigation, enhancing the learning experience. It supports e-learning with multimedia content, mobile learning, and social learning options, accommodating diverse learning styles. Its advanced reporting and analytics tools provide insightful data on learner progress, helping businesses to refine their training strategies. Furthermore, Absorb LMS's automation features minimize administrative tasks, enabling trainers to focus more on creating impactful content. Absorb LMS plays a pivotal role in boosting employee learning and productivity by delivering flexible, comprehensive, and engaging learning opportunities.
2) Moodle: Moodle LMS is a popular, open-source platform praised for its flexibility and extensive feature set. It supports a variety of content formats, fostering an engaging learning environment. The platform's collaborative tools promote interactive learning, boosting engagement and knowledge retention. With its powerful analytics and reporting functionalities, Moodle enables comprehensive tracking of employee progress, facilitating tailored learning strategies. Moreover, its customizability allows businesses to mold it according to their unique learning needs, making Moodle a versatile tool for enhancing employee learning.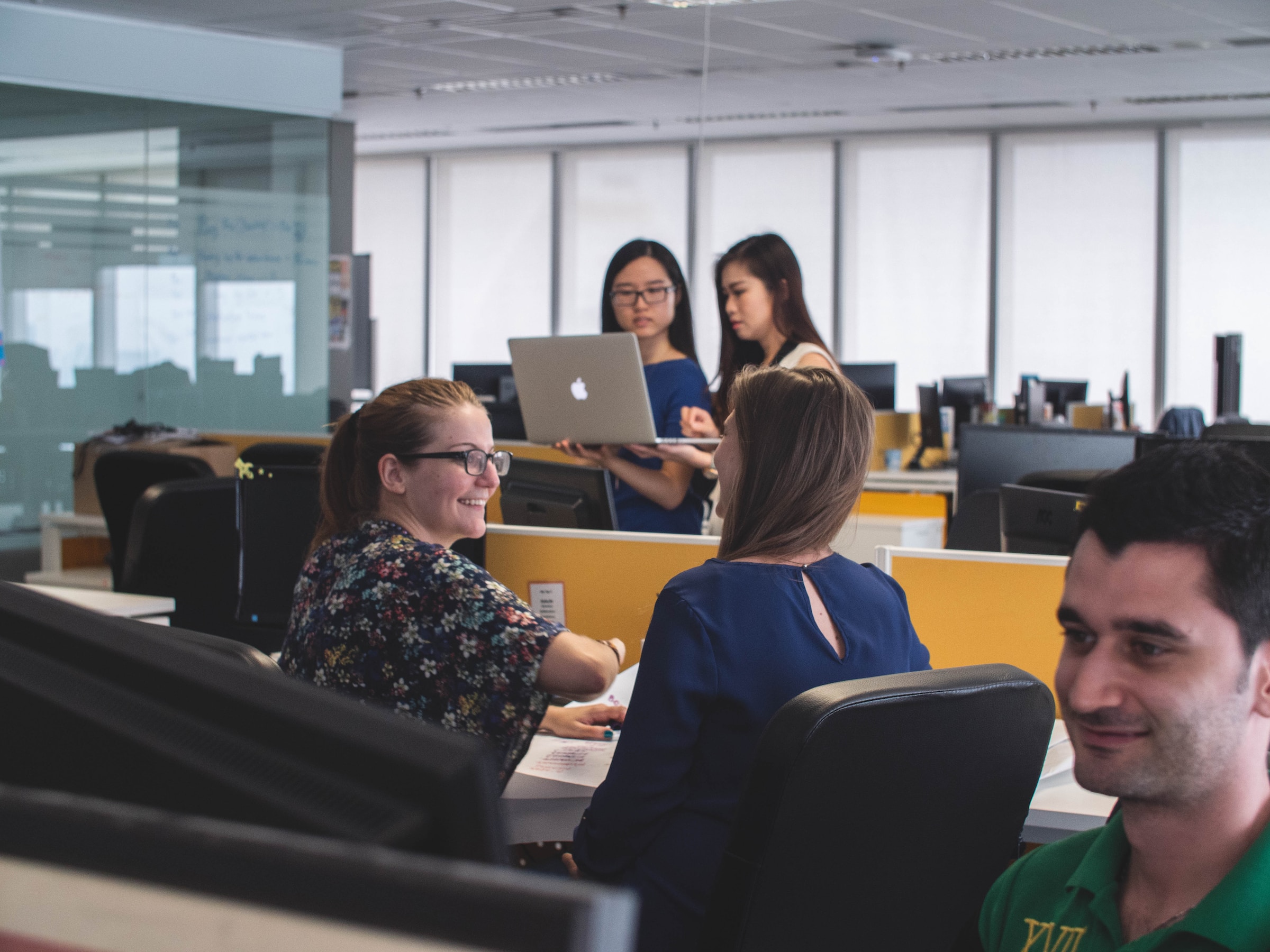 3) Docebo: Docebo LMS stands out with its AI-powered features and intuitive design. This platform provides a seamless learning experience by integrating various content providers and facilitating social learning. Docebo's AI algorithms offer personalized learning paths, enhancing engagement and effectiveness. It also has robust tracking and reporting capabilities, allowing managers to monitor employee progress and adapt training strategies accordingly. By offering a tailored, immersive, and data-driven learning experience, Docebo LMS significantly boosts employee learning and development.
4) TalentLMS: Talent LMS offers a comprehensive and customizable platform designed to enhance the learning experience. With its user-friendly interface, this system supports a variety of content types and incorporates gamification features to promote engagement. It facilitates both synchronous and asynchronous learning, accommodating different learning preferences. Additionally, Talent LMS's robust analytics provide actionable insights into learners' progress, assisting in the refinement of training strategies. This blend of flexibility, engagement, and insight makes Talent LMS a potent tool for boosting employee learning.
5) Bridge:
Bridge LMS is an innovative platform designed to enrich the learning process. It offers an intuitive, user-friendly interface that supports various content types for a rich learning experience. Its key features include peer-to-peer learning capabilities and advanced analytics to track and improve performance. The platform's focus on learning retention and application ensures skills acquired are effectively translated into the workplace. With its comprehensive suite of tools, Bridge LMS enhances employee learning, fosters engagement, and drives performance improvement.
Conclusion
In conclusion, top Learning Management Systems (LMS) serve as powerful catalysts in propelling your business forward. They streamline training processes, offer flexibility, and provide comprehensive performance tracking. These features ensure continuous learning and skill enhancement within your team. Furthermore, with the provision to cater to remote workers, an LMS promotes an inclusive learning culture. By efficiently managing training materials and fostering a culture of continual growth, these top-tier LMS software can significantly boost your business's productivity and competitive edge, providing an indispensable tool in your journey toward business excellence.
Keep reading the article at WP Pluginsify. The article was originally written by Adnan Mujic on 2023-07-21 09:07:44.

The article was hand-picked and curated for you by the Editorial Team of WP Archives.