It seems that today almost everything can be bought and sold electronically. Search for a product on the Internet – buy the product – the product is delivered to your address. From the warmth of your home, we get to the desired products or services in a few clicks.
Since this way saves a lot of valuable time, many users choose this method of shopping. Let's remember how often we wandered around shopping malls or shops unnecessarily, yet we didn't find what we were looking for. Many times, right?
Given our limited ability to visit all the stores that could potentially have our desired product, this way of shopping is undoubtedly becoming an outdated method and less and less present today. We would instead go on a search through the Internet and choose the colors, looks, quantities of the required product, and similar from the comfort of our home.
Given that this way of supply and demand, shopping, and delivery is proving every day to take precedence over others in the future, service and product providers are undoubtedly pleased about this. Namely, there are several reasons for that, and one of the basic ones is that suppliers can reach any client on any side of the world in this way.
When running an eCommerce store, you need to have all the data in one place, and everything works perfectly. To enable that, you need to add adequate functionalities to your site so that everything can work flawlessly, especially in orders and shipping. Through this article, we will show you more on the part where service and product providers need adequate tools for delivery or shipping.
Before we present our two selections of shipping plugins, as the best among the best, let us scratch on WooCommerce through a few sentences. WooCommerce is certainly considered to be the most popular open-source eCommerce platform today.
With the ability to easily integrate with WordPress, they make the perfect combination and today cover over 42% of pages on the Internet. We are sure that this number will grow over time and that we will reach the number that half of the pages on the Internet were created precisely like this.
Add the right functionality to your site by choosing the best plugins and achieving the results you dream of. Whether you have a large number of products or just a few of them, ensure the quality and efficiency of the site. Accordingly, we present you the two plugins: Table Rate Shipping Pro and Order Export Pro.
WooCommerce Table Rate Shipping PRO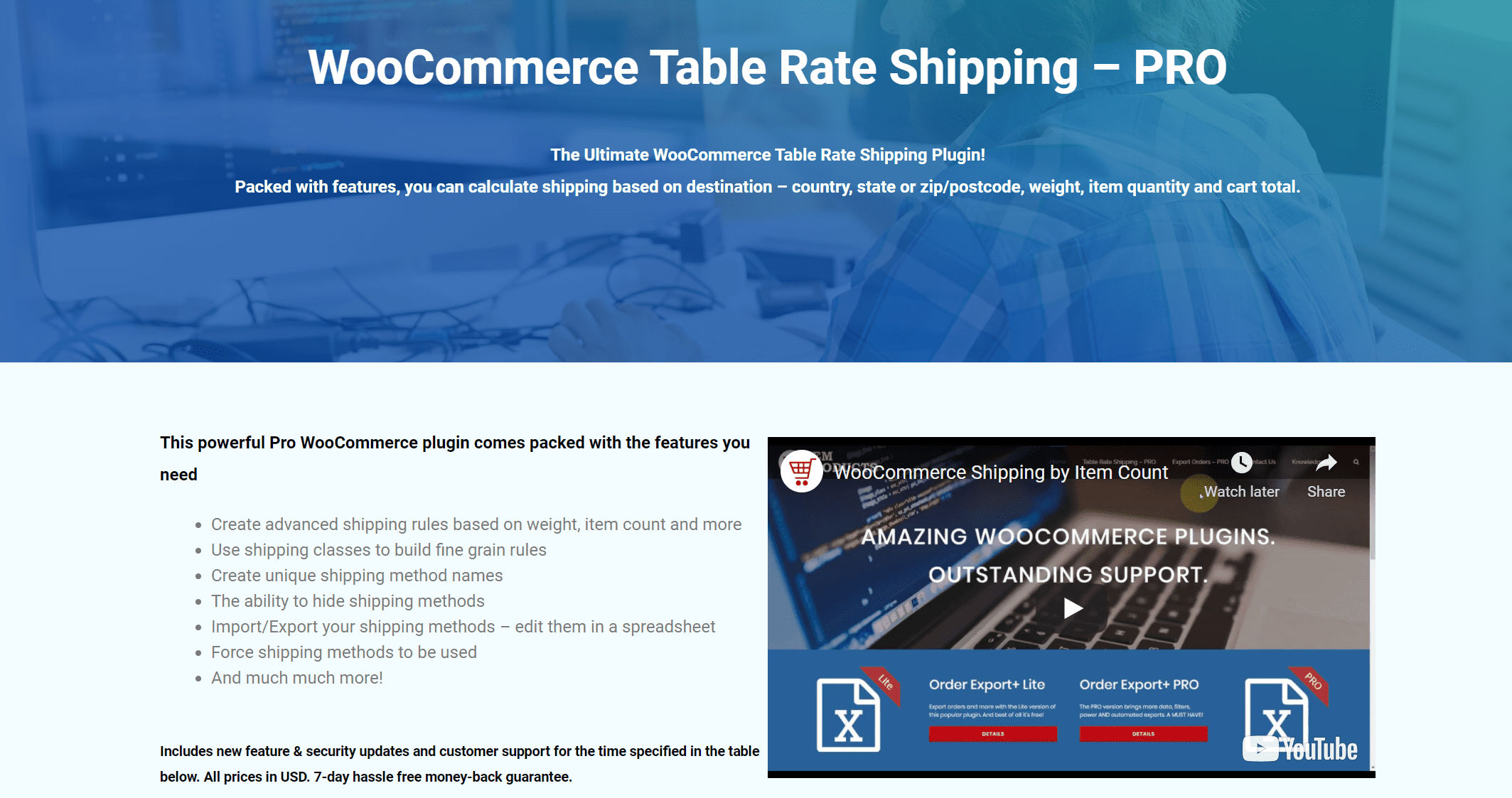 Valid for an easy-to-use plugin and a plugin with very seductive features. Namely, Table Rate Shipping PRO allows you to guide the delivery rate by country, state, zip code, calculate delivery based on the number of items in the basket, and provide unlimited delivery services and
[…]
This article was written by Admira Keric and originally published on WP Newsify.