If you ever even tried sending newsletters, promotions, or other marketing material over email manually, you probably know how hard it is to write everything up and send it by yourself.
So, after you give up on the manual route, you'll probably ask yourself, "Is there an easier way for all of this to be done?" and the answer is: Yes.
With a useful tool named MailPoet, you can easily create and send emails from inside WordPress without having to open another tab ever again.
Besides the ease of use you get with MailPoet, you will also have the option not to design any emails by yourself if you don't want to.
MailPoet is packed with beautiful, customizable templates that will catch the attention of every customer that gets your email. Pretty useful, huh?
So, if you don't want to bother with emails ever again, let's proceed and see how to set this tool up.
Installing MailPoet
The installation of MailPoet is very easy; all you gotta do is head to the "Plugins" tab and click on the "Add New" option.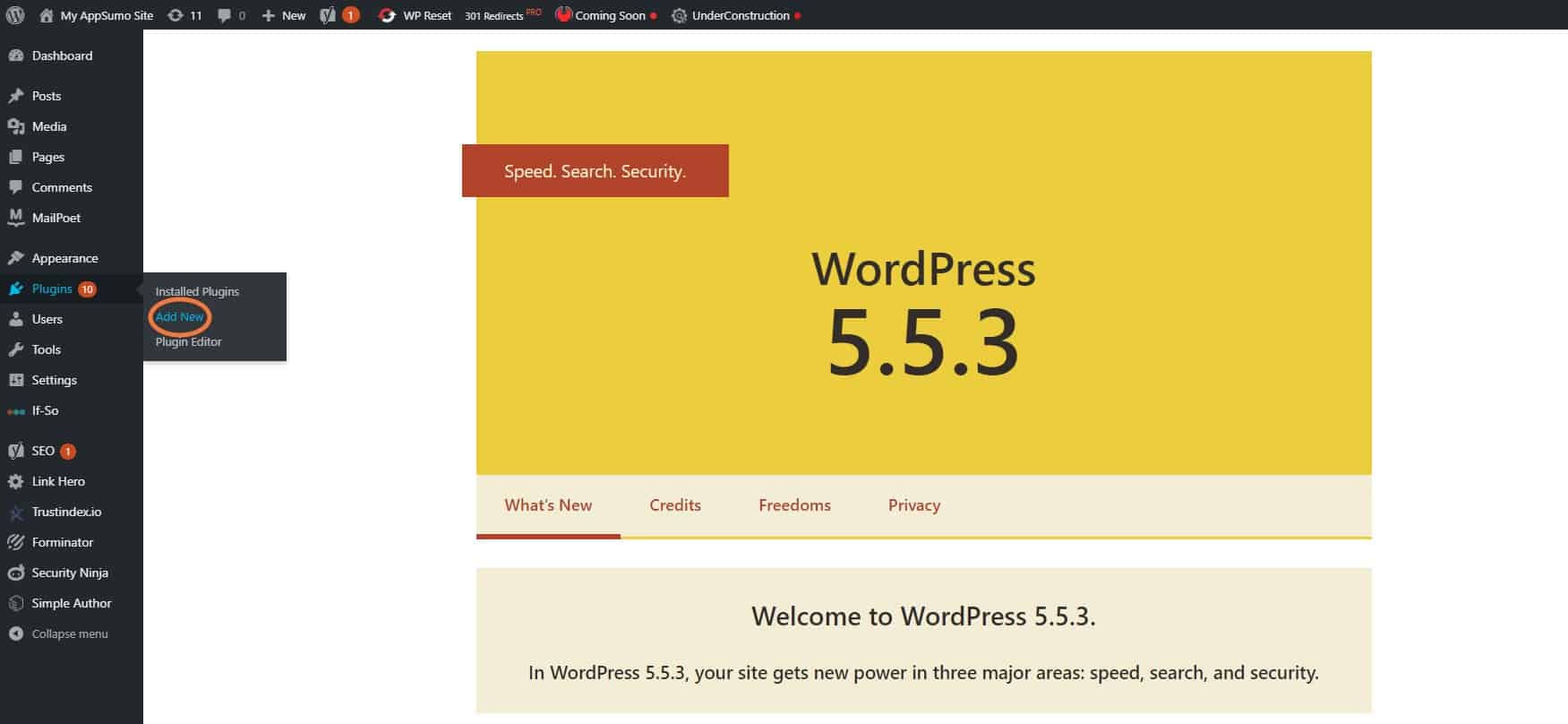 After doing that, type in "MailPoet" into the search bar.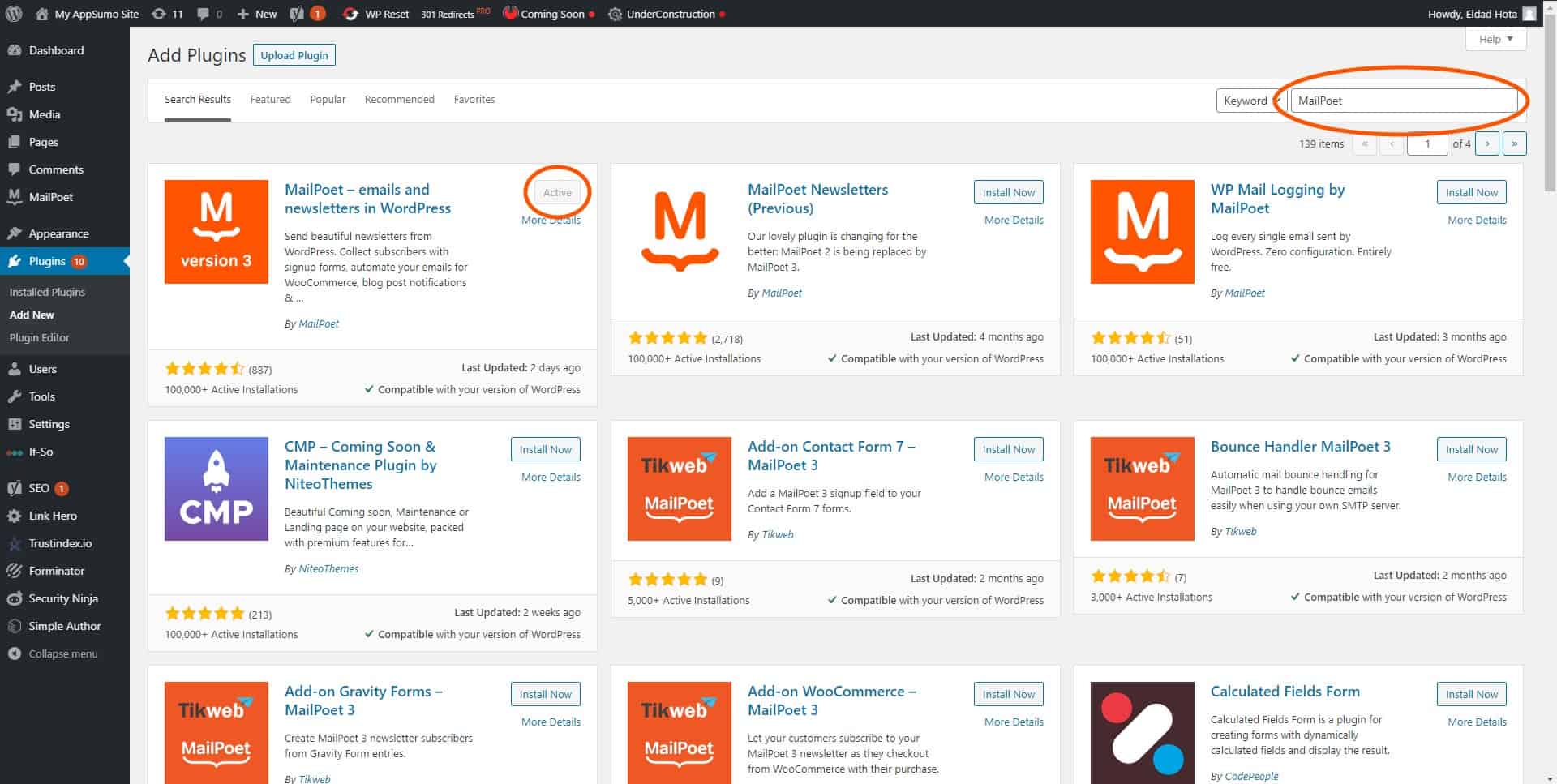 When you find the MailPoet plugin, click on the "Install Now" button.
Once you click the button, WordPress will download everything automatically and set the plugin up for you to use.
Using MailPoet
After we have the plugin installed, there will be 6 different menu options:
Emails
Forms
Subscribers
Lists
Settings
Help
Although we will go over every option, let's start with the main and most important one: "Emails".
Emails
As soon as you click on "Emails", a list of newsletters and welcome emails will pop up. Our list is currently empty, so let's add a newsletter and go over the process of setting one up.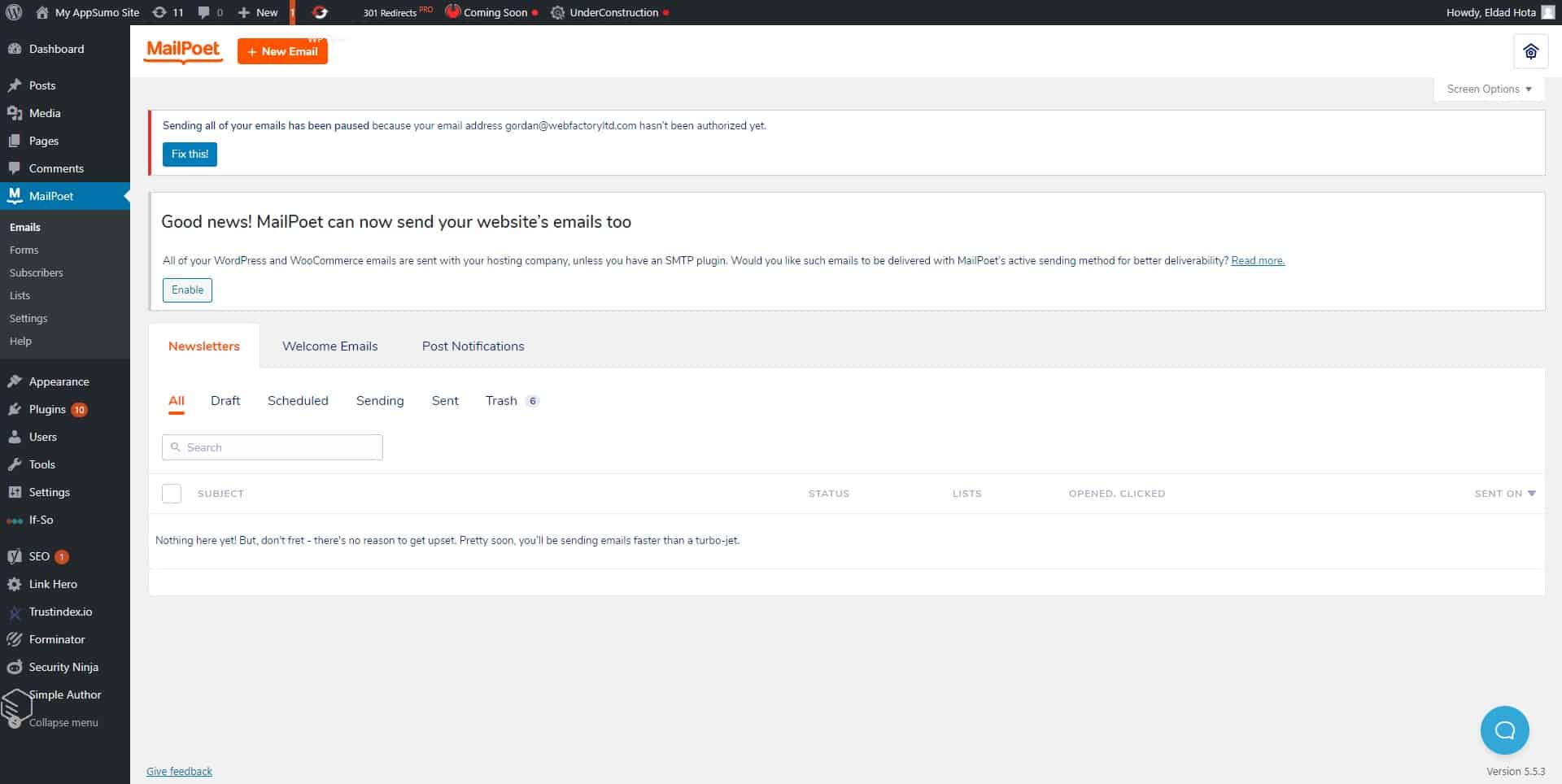 After we click the "New Email" button at the top of our screen and chose "Newsletter" as our type of email, we will be welcomed with a wide selection of premade templates that you can use based on your needs.
In case you don't like any of the templates (which probably won't happen), you are free to create your own right from scratch using the creation tool.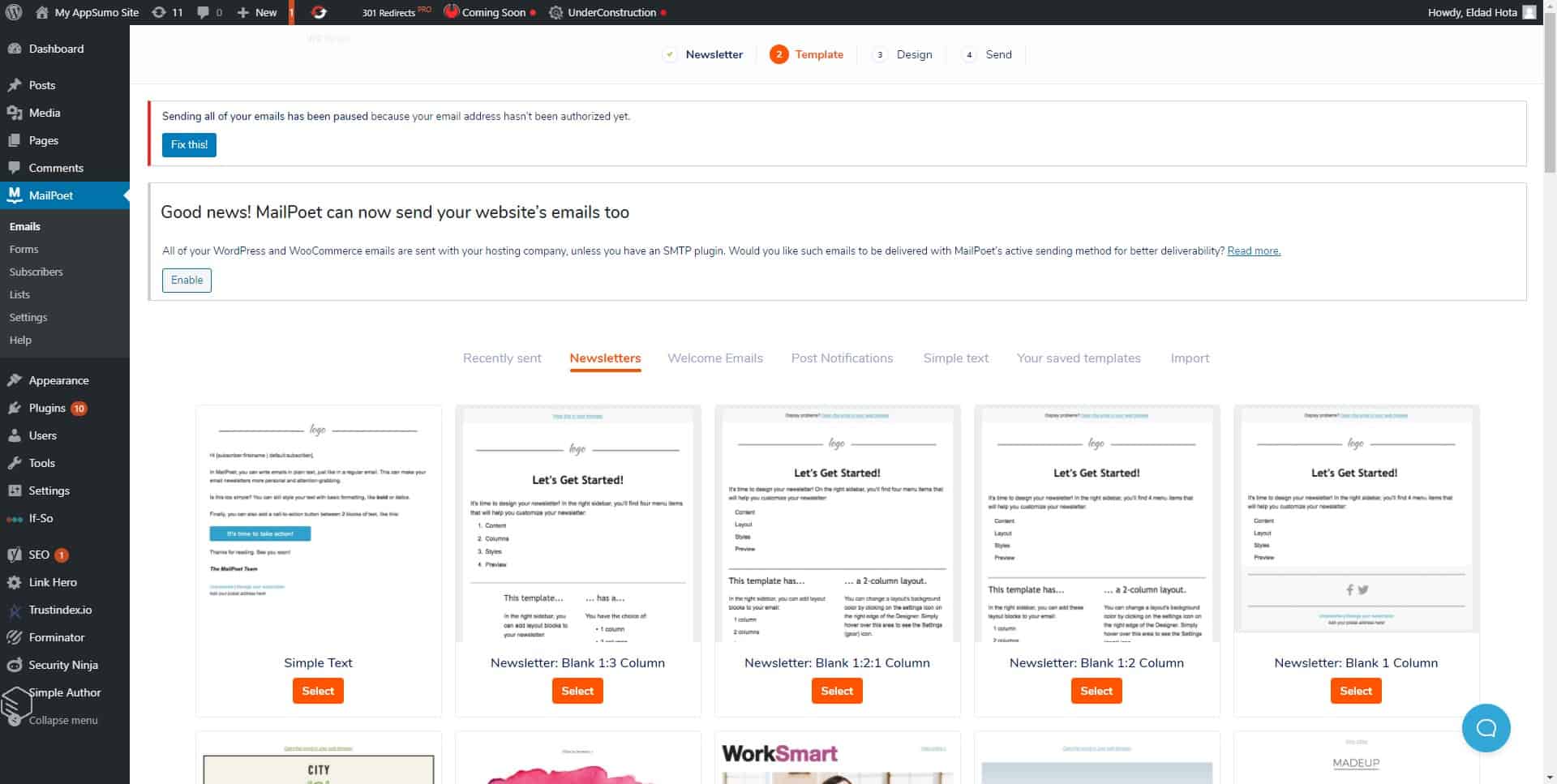 […]
This article was written by Editorial Staff and originally published on WP Newsify.