Creating an inline login form for your header can be a wonderful boost to user experience. They are perfect for membership sites and online stores because it makes it really easy for users to login at any time or on any page of the site. In this tutorial, we are going to show you how to design an inline login form for a custom header user the Divi Theme Builder. To do this, we will build a simple responsive global header and then design a compact inline login form at the top right of the header using Divi's Login Module. The build does require a little custom CSS, but once everything is in place, it will be easily to customize the inline login form to match any header design easily using Divi's built-in design options.
Let's get started!
Sneak Peek
Here is a quick peek at the custom header with the inline login form we will build in this tutorial.
And here is the inline login form on tablet and phone display.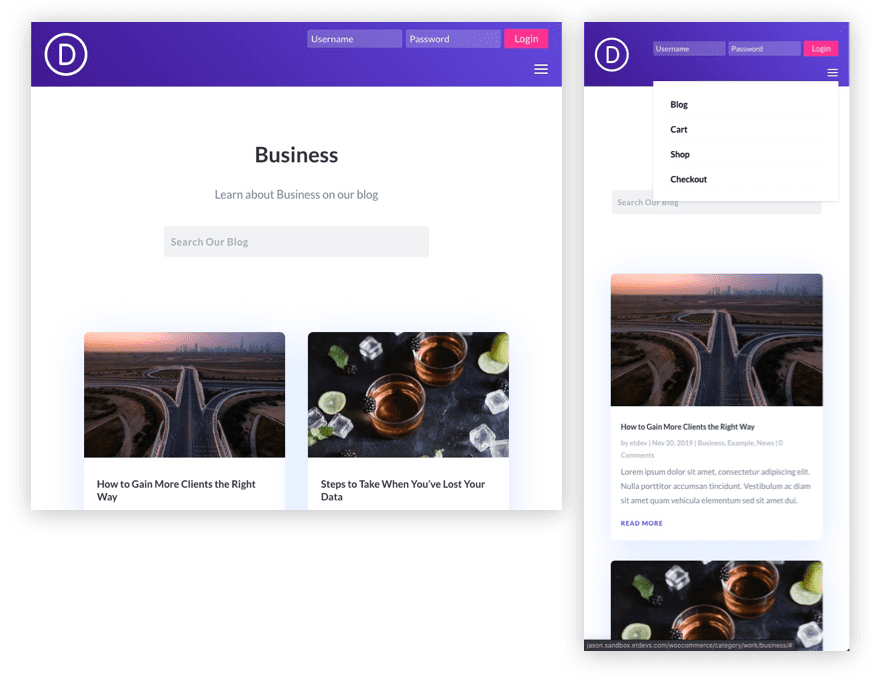 Here is the message and "log out" link that will show when users are logged in.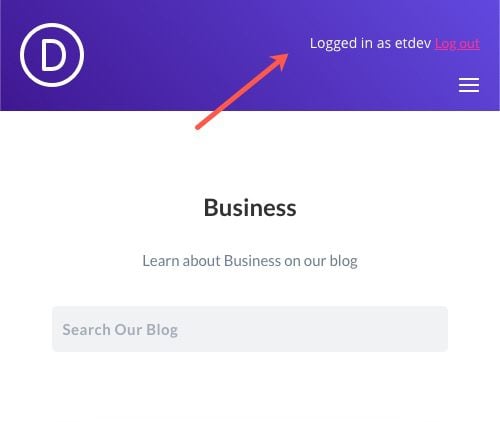 Download the Inline Login Form Header Layout for FREE
To lay your hands on the layout from this tutorial, you will first need to download it using the button below. To gain access to the download you will need to subscribe to our Divi Daily email list by using the form below. As a new subscriber, you will receive even more Divi goodness and a free Divi Layout pack every Monday! If you're already on the list, simply enter your email address below and click download. You will not be ìresubscribedî or receive extra emails.
To import the layout to your page, simply extract the zip file and add one of the json files into the Divi Theme Builder using the Theme Builder Portability option.
Let's
[…]
This article was written by Jason Champagne and originally published on Elegant Themes Blog.