Spreadsheets are great, even though most of us don't really like them. Google Sheets is probably one of the most popular spreadsheet programs, especially useful for collaboration and working in teams. Plus, it can be accessed from anywhere; you just need an internet connection. 
Connecting Google Sheets to your WordPress site is not the hardest thing to do. Still, we will show you how to do it, step by step, and will even mention some plugins that can help you.
There are two ways you can go about it, and we will cover both. So let's get started.
Use the Embed Code to Add Google Sheets
This method does not require you to use any plugin. You just need to generate your embed code using the Google Sheets interface and add it to your WP editor.
To do this, first, open the interface and the spreadsheet you want to embed. Make sure the spreadsheet is available for people to see. In other words, make it public or accessible to anyone with the appropriate link.
Next, click on the File option and then on Publish to the web. 
Below, you can see how your interface will look like and where you will complete the above-mentioned steps.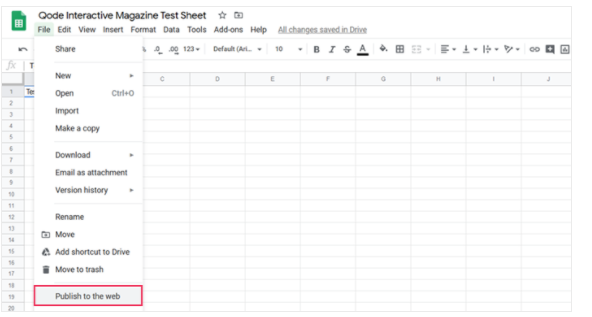 Once you have clicked on Publish to the web, a popup will appear. There, you should click on Embed and choose if you want to embed the whole document or just an individual sheet.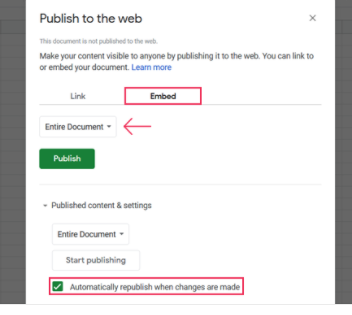 In the Published content & settings section, you can choose if you want to republish your spreadsheet every time you make changes to it. This means that your embedded spreadsheet will always be updated. If you do not choose this option, you will have to manually edit and republish your spreadsheet when you want to update your data.
Once you have decided, click on Publish, and then you will see your embed code. Copy this code as you will need it later.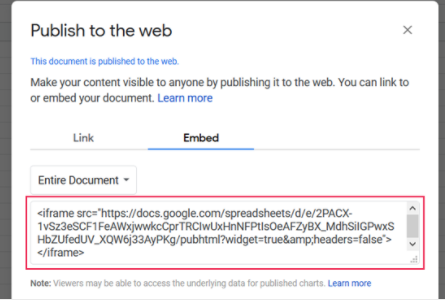 The next step is to go into your WP dashboard and create a post or page on which you want to embed your spreadsheet. You can also embed it into an existing content piece that you already have on your website. 
If you are using the Gutenberg editor, you can add a custom HTML block and paste the embed code into it.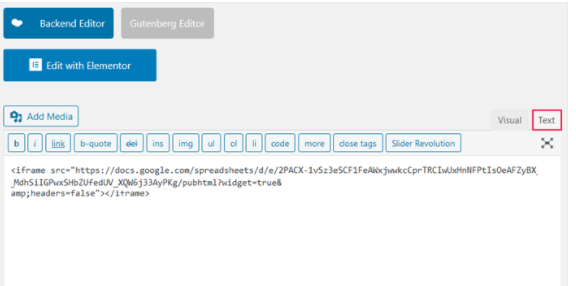 […]
This article was written by Editorial Staff and originally published on WP Pluginsify.