Home /
Hosting /
Why Free WordPress Hosting is Almost Always a Bad Idea!
By Colin Newcomer
February 28, 2020
If you're reading this post, there's a good chance that you're considering hosting your site on free WordPress hosting.
If that's the case, I'd recommend pumping the brakes a little bit and finishing this post before you make your decision.
While the promise of getting something for free is always enticing, there are some hidden "costs" with free WordPress hosting that make it almost always a bad idea.
For example, your site will load slowly, you'll have to deal with limits and unexpected shutdowns, and you will generally have a sub-par experience as compared with purchasing paid hosting.
In this post, I'll go over nine reasons why you shouldn't use free WordPress, except for a few specific situations. Then, I'll share three of the "best" free WordPress hosts, as well as three affordable paid alternatives that make a better option for most sites.
Why Does Anyone Offer Free WordPress Hosting in the First Place?
If you're a Heinlein fan, you know that "there ain't no such thing as a free lunch". So why do businesses offer free WordPress hosting in the first place? What's the "catch"?
After having looked at a bunch of different free WordPress hosts, the overriding commonality seems to be that they use free hosting as a marketing strategy to drive you towards their paid plans.
They use the free plan to attract you to their service, but then they apply strict limits and include lots of upsells to get you to upgrade your free service to a paid plan.
But even if you can stay within those limits and resist the siren song of aggressive upsell offers, using free WordPress hosting is not a good decision most of the time. Here's why:
Nine Reasons Why You Shouldn't Rely on Free WordPress Hosting for a Serious Website
1. Your Site Will Load Super Slow
If you're building a serious website, it's important that your site loads quickly. There are all kinds of data and reasons to want a quick-loading website. For example:
So how bad is it compared to a paid WordPress host?
Well, I signed up for a popular free WordPress host (Byet) to test its performance and it was frustrating to even perform actions in the WordPress dashboard because everything was so slow.
In fact, when I tried to import a theme's demo content to test the hosting performance, the import process kept timing out because the connection was too slow.
In the end, I had to resort to testing just the default Twenty Twenty theme, which had a median load time of 2.681 s: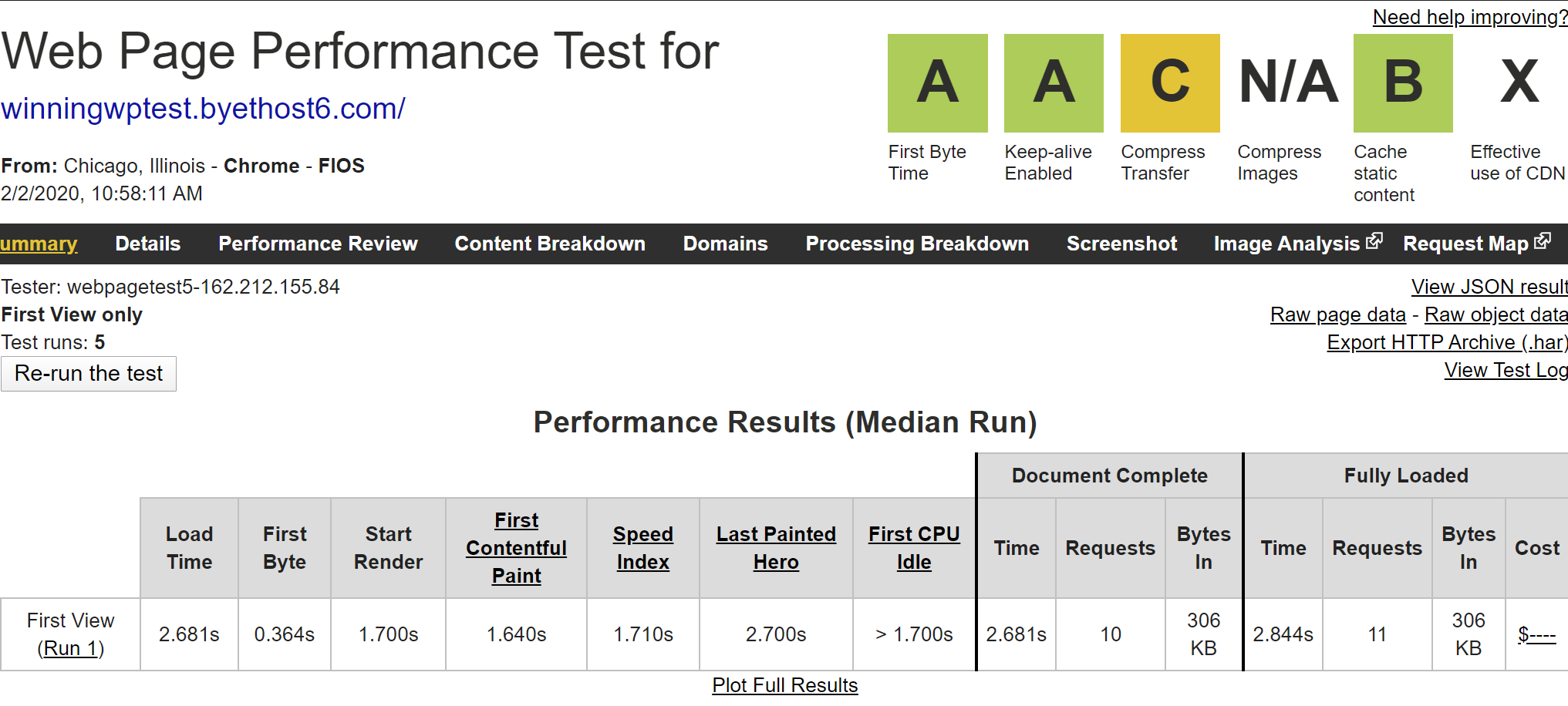 […]
This article was written by Colin Newcomer and originally published on WinningWP.