Google is the most used search engine on the planet. So, it would be a mistake not to optimize your site for it and make it SEO friendly. Whether you're a professional marketer or someone trying to get their first site to rank, Seodity can be just the tool you need.
Seodity is a data-driven platform that does all the heavy lifting when optimizing your site and content for Google. It provides a range of capabilities, such as competitor monitoring, backlink analysis, and keyword research. But unlike similar tools, it doesn't have a steep learning curve, so it's suitable for beginners and professionals.
For companies or individuals looking to raise their SEO ranking and increase website traffic, Seodity is an ideal tool. Wondering how this tool can help you grow your business and finally make it to that number one page on Google? Keep reading, and we'll explain everything.
Seodity
Seodity is a top-notch SEO tool that analyzes the content of websites, calculates your positions in the SERPs, and helps you improve your ranking. Seodity comes with useful tools and features, including invaluable data needed for your business to grow. You'll be able to make decisions based on evidence and proven techniques. Additionally, it makes it easy for users to compare websites (keywords, texts) to develop better content and SEO strategies.
For small business owners who want to ensure that their website is performing well on Google search engine results pages, Seodity is a terrific tool (SERPs). It provides live organic and paid keyword research and ongoing website performance tracking. You can use this data to determine which keywords to focus on for optimization and the success of your current SEO campaigns.
But there's so much more than that to this tool, so let's dig deeper, shall we?
Standout Features
Keyword Research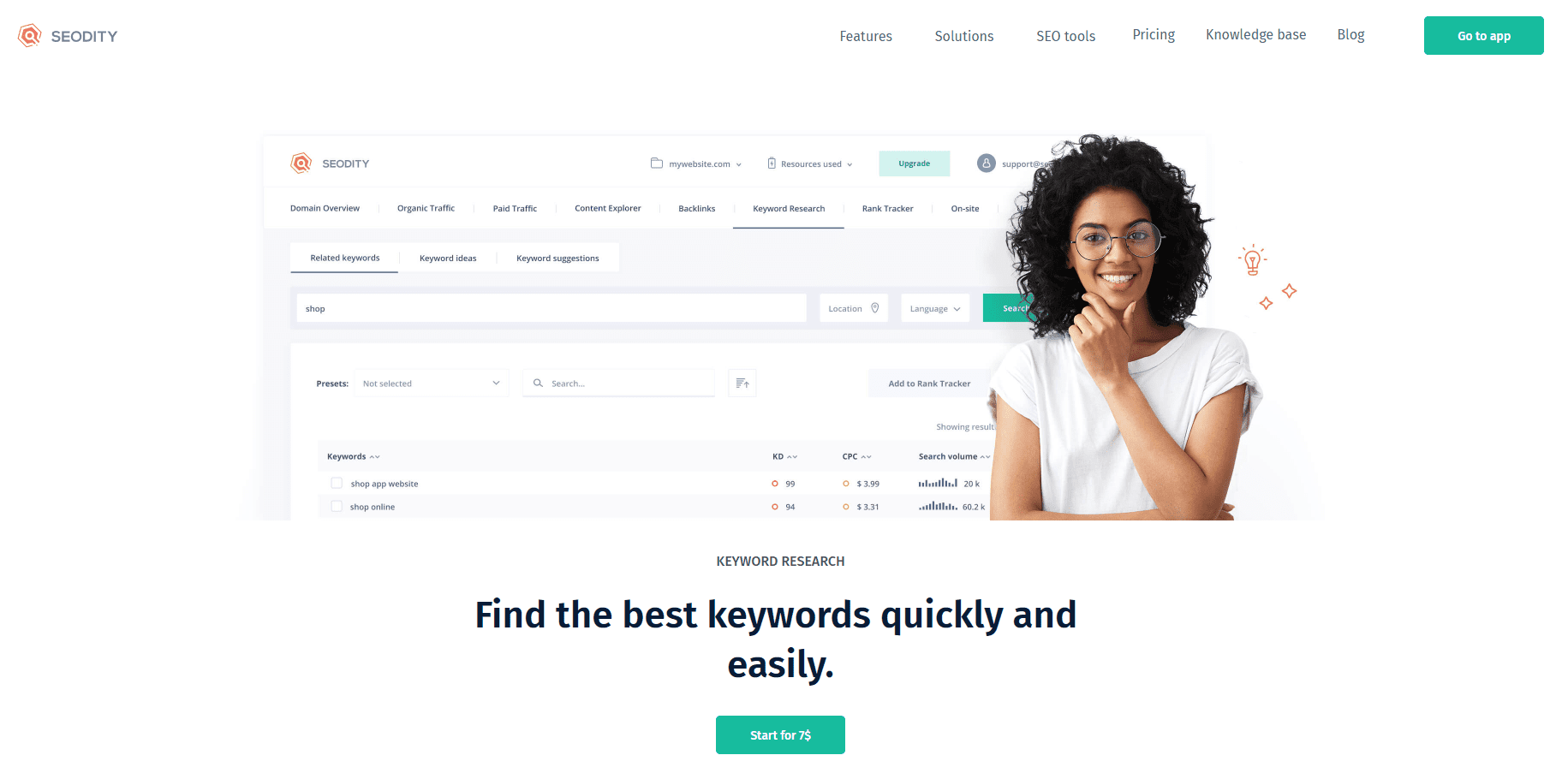 Users can use Seodity to research high-volume keywords' organic and paid traffic. It's a fantastic approach to find out what words are used on websites and how much traffic those words bring in.
Furthermore, Seodity can greatly help determine which paid advertisements are displayed for particular keywords. This can not only help you improve your keyword selection, but it can also help in general content optimization. The more optimized the content, the better you'll rank.
In addition to this, Seodity also offers tools for competitor research. How will you know what to do if you don't know what the heavy hitters in the industry are doing? You can find out all of that and more with this fantastic tool. You can use their research tools to find the exact keywords your biggest competitors are using in their Google Ads campaigns.
You can target your audience more effectively and produce advertisements using the information you'll get
[…]
This article was written by Ivana Banić and originally published on WP Newsify.