Home /
Essentials /
A Must-Read Guide To Finding – And Buying – Themes On ThemeForest!
By Colin Newcomer
Last updated: December 9, 2019
Looking to find the perfect WordPress theme? Then you're in luck. Below, I'll be taking a detailed look at ThemeForest — one of the most popular places to buy WordPress themes — and sharing some essential tips to ensure you don't end up with a dud.
When building a successful website, your chosen theme is one of the most important pieces of the puzzle. After all, a theme is primarily responsible for not only a website's style and design, but often much of its functionality as well.
In other words, buying a theme is not a decision you should make lightly. Instead, you'll want to weigh up all of your options before jumping in — and, when it comes to options, ThemeForest is a site that really can't be beaten.
So, sit back, relax and enjoy, as I tell you everything you need to know about buying themes on ThemeForest.
What Is ThemeForest?
Launched in 2008, ThemeForest is the world's most popular WordPress theme marketplace, pairing WordPress theme developers with hungry buyers. ThemeForest is part of the seven-property Envato Market family (unified in 2014), which also includes the now extremely well-known WordPress plugin marketplace, CodeCanyon.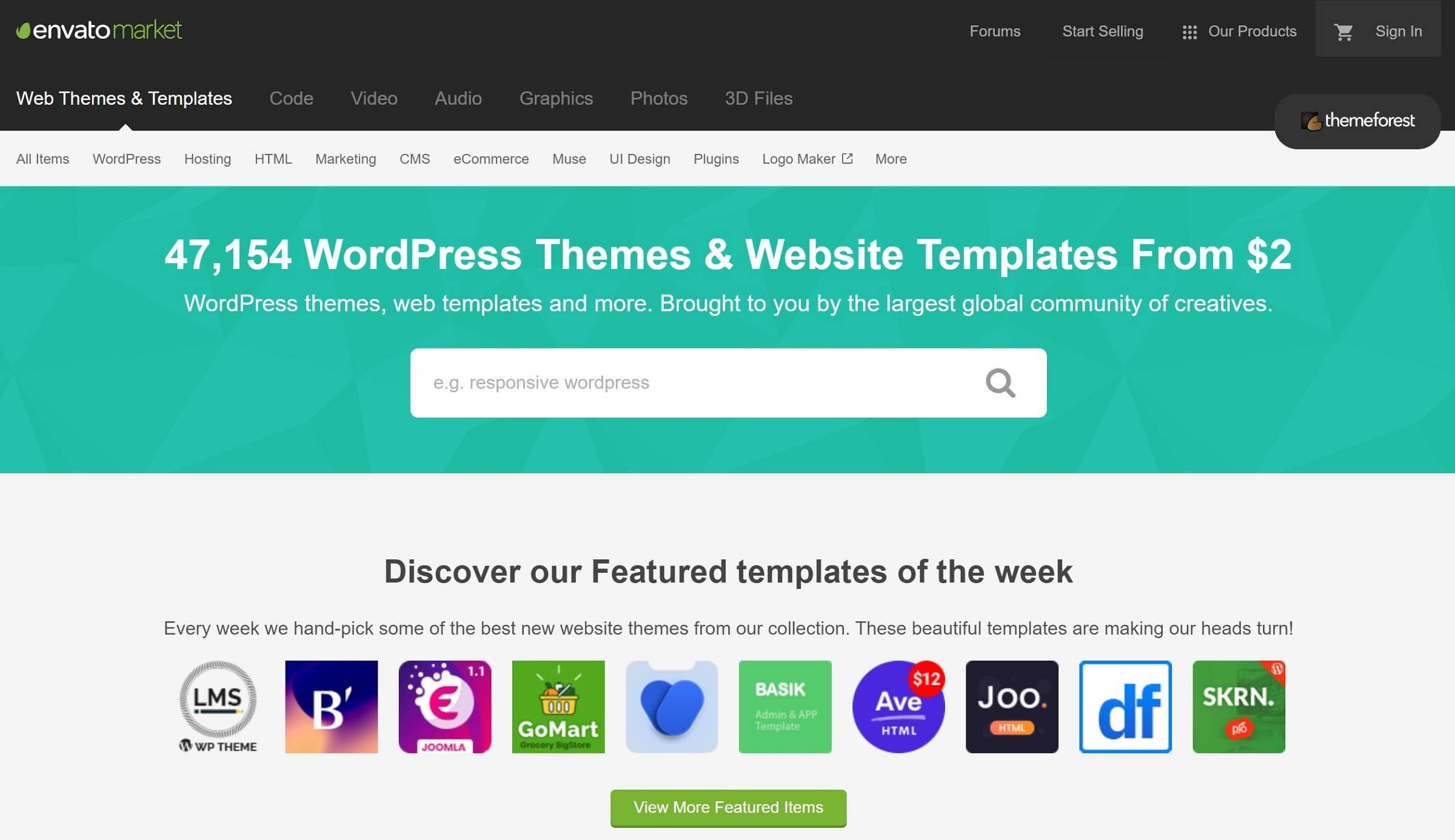 Because of its popularity, ThemeForest is one of the best ways for WordPress developers to earn a living — simply develop a theme, upload it to ThemeForest and, after validation by quality control, start selling to a huge pool of qualified buyers. Depending on whether they sell exclusively through ThemeForest and what their sales volume is, theme developers earn somewhere between 45% and 87.5% of their sales.
Although Envato's financial details aren't publicly disclosed, the stats that are available are absolutely staggering. In 2014, it was revealed that Envato had paid a cool quarter of a billion dollars to its sellers, with 48 of its sellers having generated more than $1 million worth of sales each. And in 2017, Envato pulled in a whopping $29.4 million in net profit.
From a theme buyer's perspective
[…]
This article was written by Colin Newcomer and originally published on WinningWP.