Do you want to know if the SearchWP plugin is worth it? Does it actually work or are you better off using the default WordPress search option?
We've put SearchWP to the test to see whether it performs well or not. In this guide, we'll explore the plugin's features, pros and cons, and pricing. By the end, you'll know whether the plugin powers up your search and delivers quality results that your users will find helpful.

SearchWP vs Default WordPress Search
WordPress offers a basic default search option. When we say basic, we really mean basic.
Once you enable it, your users can search for pages and posts on your site. But if you have a large website, this option won't work because it's not powerful enough to index all of the content your visitors are searching for.
Added to that, this method is a bit complicated as it involves quite a bit of coding. You'll need to edit sensitive files and one wrong step could lead to a broken website.
It's also hard to customize the WordPress search box. If it doesn't match your theme, you'll need to add some more coding.
So this is a definite miss for most WordPress users, especially beginners.
You're better off using a plugin. So is SearchWP the best option out there?
SearchWP is a powerful plugin for WordPress that lets you search EVERYTHING on your site.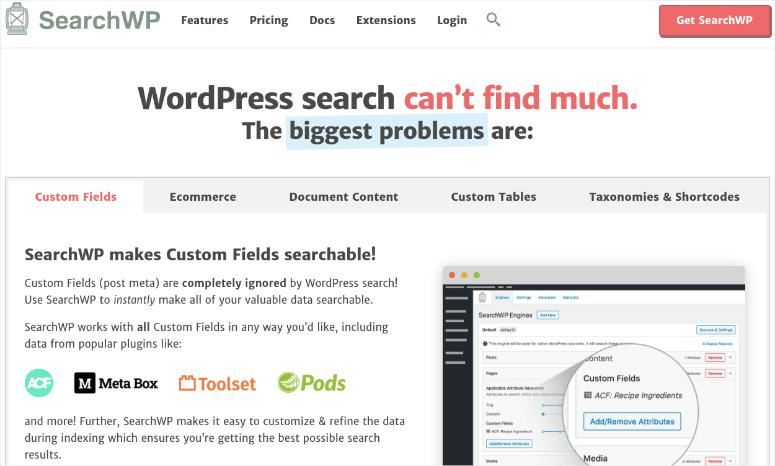 The search option will help users find what they need without spending minutes or even hours looking for it.
It's easy to use, displays accurate results, and gives you control over your search form.
When you activate this plugin on your site, it will instantly improve your site in the following ways:
Helps users navigate through your content
Saves time by finding things faster
Optimizes your site for mobile users
Reduces bounce rate
Boosts conversions and sales
That said, let's take a more detailed look at what SearchWP has to offer.
SearchWP Features
SearchWP is packed with so many features that you can explore. We'll focus on the main highlights that really matter.
Search Everything
SearchWP lets you create a search engine (like Google) for your WordPress site. It will index all your content and make it easy for users to find anything on your site fast.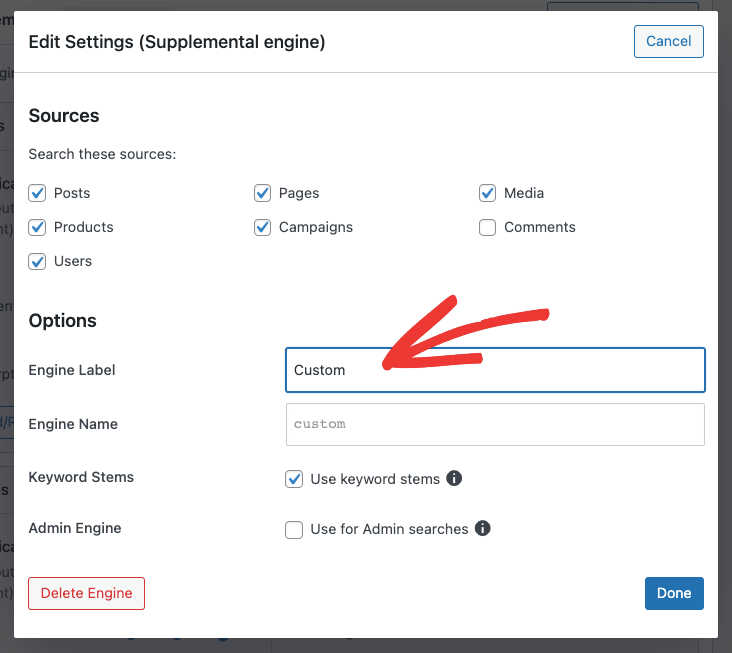 Unlike WordPress' native search, the SearchWP plugin will index and search through your website's:
custom fields
taxonomy terms
eCommerce product details and descriptions
custom database table content
content generated by shortcodes
shortcode output
even PDF, Office, and document content
It also supports advanced custom fields.
With better search results on your website, your users will be able to find the results they need and have a better overall user experience.
Automatic Theme Integration
SearchWP seamlessly integrates with all popular page builders including Divi, Beaver Builder, Avada, and Elementor. So it's easy to add it to your WordPress site.
If you already have a search form and results template on your site, you don't have to replace it. SearchWP will integrate with it on its own. No coding needed.
Multiple Search Engines
SearchWP lets you create supplemental engines on your site. Then you can configure individual search engines, each with their own settings to meet your needs.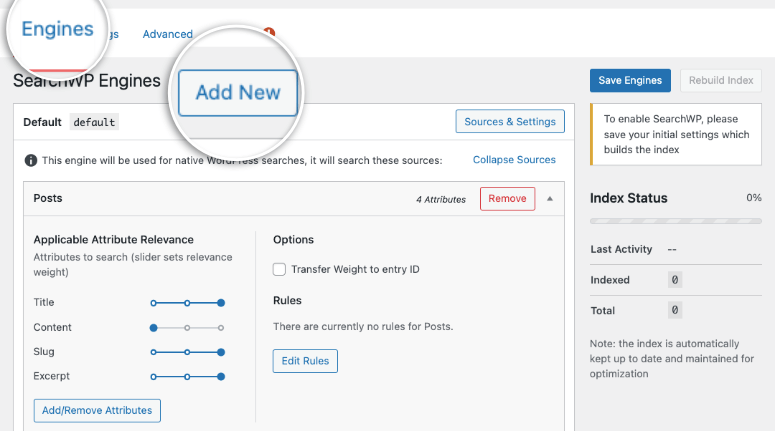 Keyword Stemming and Advanced Search
Have you ever noticed how you might type in the wrong spelling into Google but it still generates the results you were searching for?
You can thank keyword stemming for that. It refers to the ability of a search engine to understand different word forms of a specific search query. So instead of exact term matches, the search results will be tailored to what you're actually searching for.
SearchWP uses keyword stems, so you can be sure your audience gets the best match to their search query.
Added to that, there are advanced settings that you can use to make it easier for your users to find what they are looking for. For instance, you can enable "Did you mean?" options or show partial matches. You can even highlight the search term in the results list so users can quickly skim through to see which result is the best match.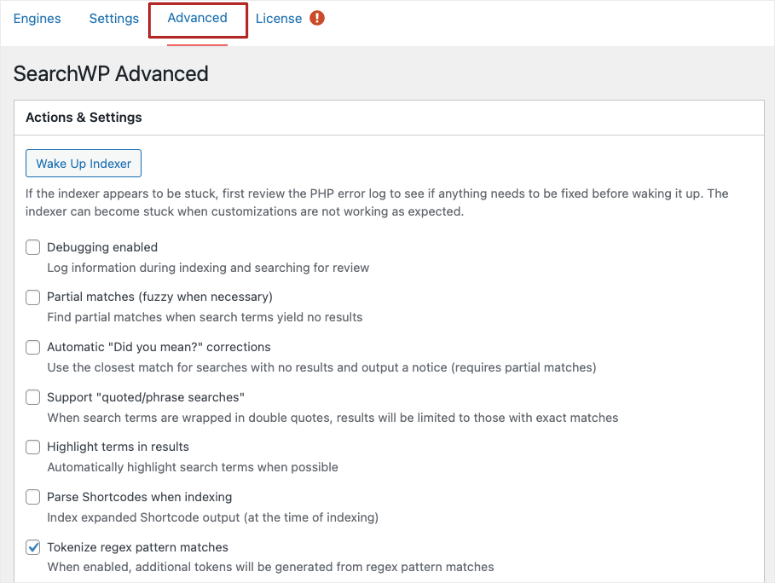 This lets you improve your search engine and control the results being displayed to users.
Search Engine Control and Customization
You get full control to exclude certain content from search results.

SearchWP has an intuitive interface and weighting system that you can take advantage of. You can decide what gets more importance – the title, content, slug, or excerpt.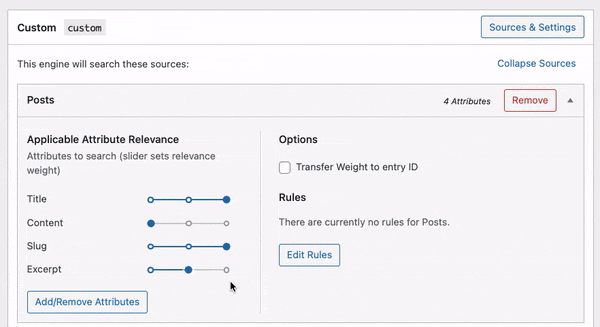 This means you can easily customize how the results are ranked.
Search Statistics and Insights
Why fly blind when you can have crystal clear vision? SearchWP makes it easy to view and analyze your search engine's performance. It logs searches so that you can see what your visitors are searching for. You can even see what they aren't finding in search results.
You'll never have to guess what's working and what's not. You'll get real data that will help you make decisions on what you need to tweak and improve. This way your search engine will show results that are more relevant.
Integrations
SearchWP lets you integrate with helpful plugins to make your site search more effective. The top standard integrations include:
There's a much longer list that you can find on their website. They also have premium extensions available on the Pro and Agency plans:
Metrics
Related Content
Custom Results order
Redirects
With so many extensions, there are plenty of ways to integrate your search with other functionalities of your website.
How to Set Up SearchWP
SearchWP is very easy to set up. It's designed to be a turnkey search solution that doesn't need any extensive configuration — all you need to do is install and activate the plugin.
You'll find the plugin download and license key in your SearchWP account.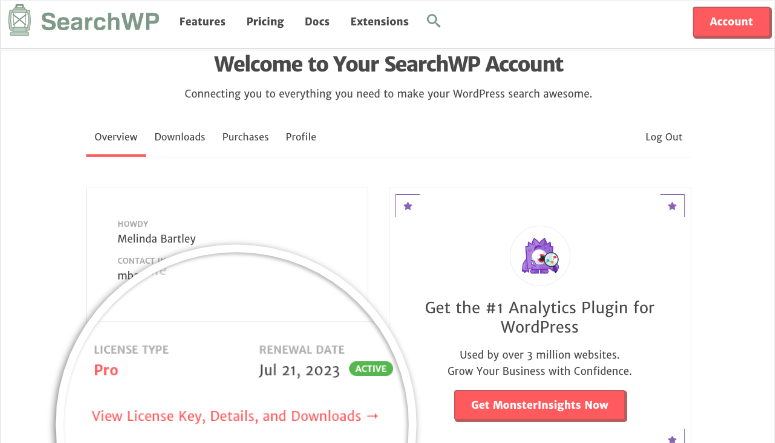 After installing and activating the plugin on your site, you'll see a confirmation message. Your content is now being indexed.
You can click the view progress and settings link for more information, and to see when its done indexing your content.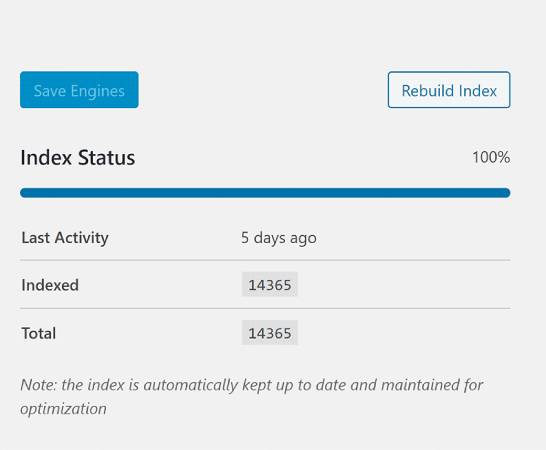 After that, you can head over to Settings » SearchWP to set up your plugin. And then click on the 'License' menu option.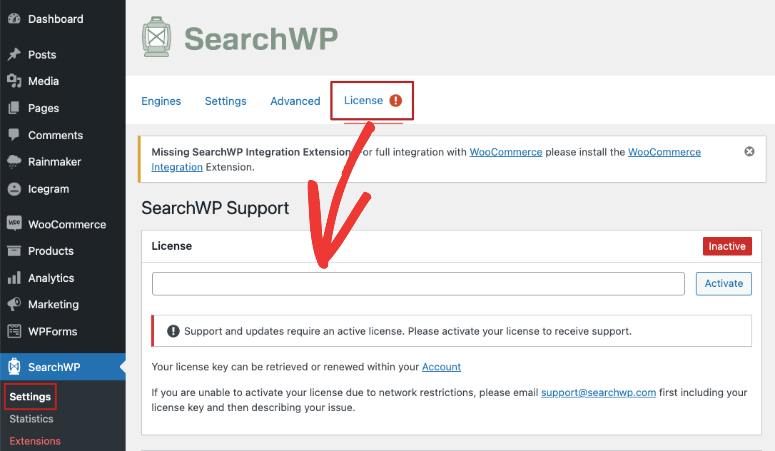 Enter your license key in the 'License' box and click the 'Activate' button.
Now you can access SearchWP any time right inside your WordPress dashboard. You can use the 'Add New' button to create a new search engine.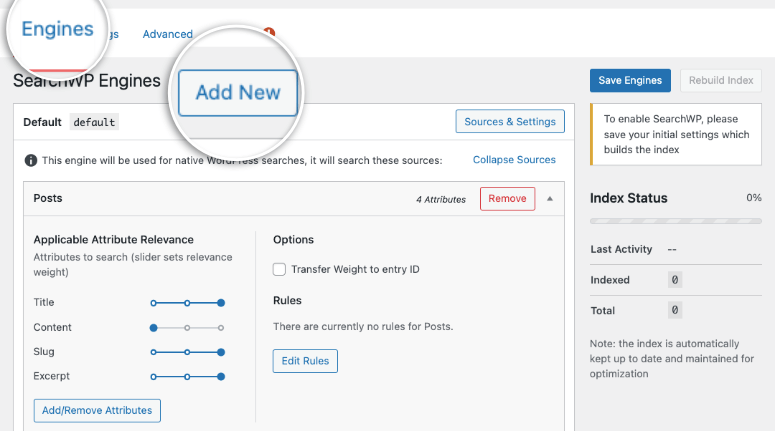 You'll see a 'supplemental' search engine created. To change the name, you need to click the 'Sources & Settings' button.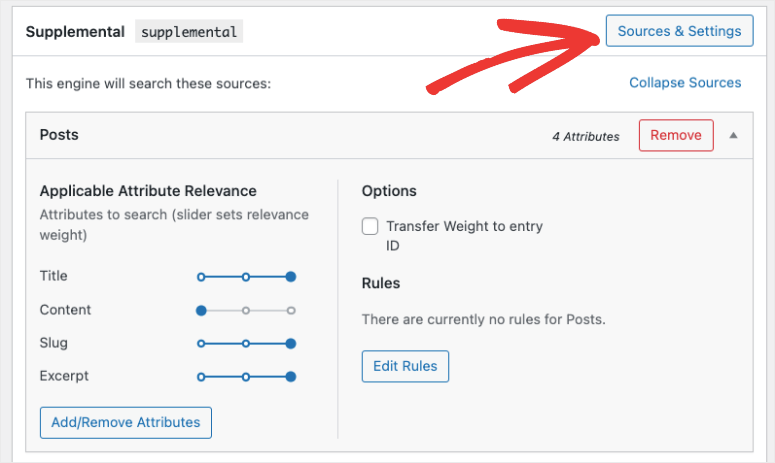 You can choose whether to search posts, pages, media files, comments, and users. By default, the recommended settings are added including keyword stemming. All you have to do is save any changes you make here.
For more detailed steps on how to setup and customize your search engine, follow our guide: How to Build Your Own Custom Search Form in WordPress.
SearchWP Support and Documentation
SearchWP is designed to be beginner friendly and easy for anyone to use. But if you need help or face any issues, there's a friendly support team available. They respond fast to queries and make sure any issue you're facing is resolved quickly.
There's also a large knowledge base of documentation and FAQs. You'll find tutorials for installation, setup, and management. What we liked about the knowledge base is that it's written in clear and simple terms so it's actually helpful.
SearchWP Pricing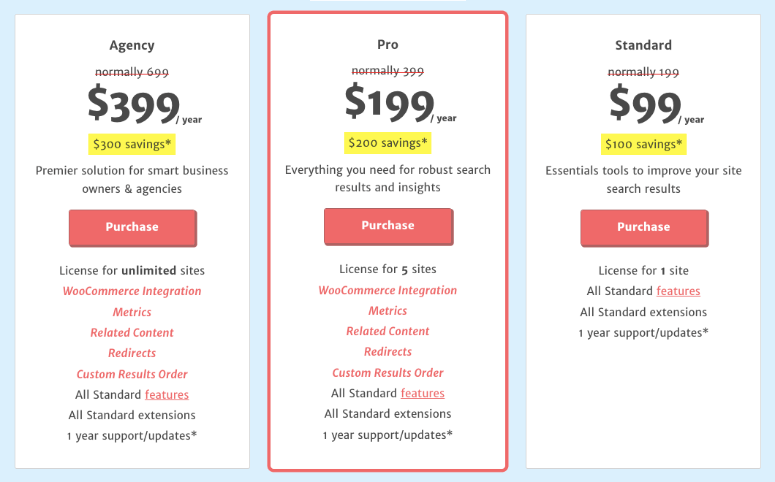 SearchWP offers 3 pricing plans:
Standard: $99 per year. Includes all the essential tools and standard extensions to improve search results for 1 site.
Pro: $199 per year. The most popular plan gives you access to more advanced features, integrations and extensions. You can use this license on up to 5 sites.
Agency: $399 per year. Includes all the features in the Pro plan and you can use this license on unlimited websites.
There's a 14-day full refund policy on all plans. So you can change plans or cancel your account at any time.
Our Verdict on Using SearchWP to Upgrade Your Default WordPress Search
After reviewing everything SearchWP has to offer, we can say without a doubt that it's a powerful search plugin for WordPress.
We love how easy SearchWP is to use, and how it has so many options to configure and customize your searches.
We give SearchWP 5 out of 5 stars. Here's the breakdown of our review scores:
Get SearchWP Now »
Keep reading the article at IsItWP – Free WordPress Theme Detector. The article was originally written by Melinda Bartley on 2022-09-15 00:00:14.

The article was hand-picked and curated for you by the Editorial Team of WP Archives.