Home /
Basics /
Squarespace or WordPress – Which One Should You Use?
By Karol K
Last updated: August 16, 2020
These days, if you want to build a website all by yourself, you get to pick from tens of tools. That said, when it comes to the absolute best solutions out there, you'll want to narrow things down to Squarespace vs WordPress.
Since you're here, you've probably heard about this Squarespace thing and this other WordPress thing – but you're not exactly sure what these tools are and how they differ.
The good news is that you're in the right place to find out!
In this guide, we're going to compare both platforms, describe the differences between them, and tell you when using one vs the other is a better idea. We're also going to present a list of pros and cons of Squarespace vs WordPress and examine how easy-to-use they are.
It may seem like a lot of stuff, but when we're done, you'll know exactly which of the two will be best for your individual needs.
Let's get started:
Table of Contents
Squarespace vs WordPress in a nutshell
WHAT IS SQUARESPACE?
In a nutshell: Squarespace is an all-in-one platform that allows you to build a website from start to finish all by yourself – with no outside help – and then have that website hosted on Squarespace's servers.
Price: $12-$40/month (paid annually) depending on the plan you choose. Plus, there's a custom domain name included for free for one year. There's a free trial available.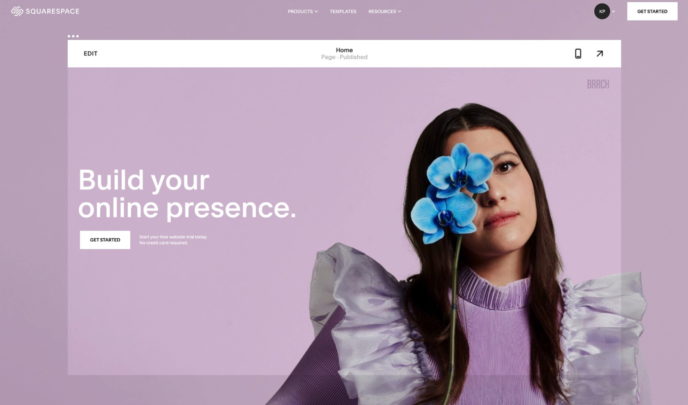 Squarespace is an online tool for building websites.
Think of it as a place where you can sign up, log in, and then get taken by the hand through all the stages of getting a website created. You'll go from a blank canvas to a beautiful, fully functional website.
Squarespace's main selling point is that the platform can be used by anyone, even if you have no prior site-building experience. Moreover, this is not about building just a so-so website, but about building a beautiful and optimized site that's in tune with modern standards and trends.
With Squarespace, you can create all kinds of websites – from simple business sites to blogs, eCommerce stores, portfolio sites, and more.
WHAT IS WORDPRESS?
In a nutshell: WordPress is an open-source software that acts as an engine that runs your website. It has to be installed on a web server
[…]
This article was written by Karol K and originally published on WinningWP.