What Are Survey Tools
Survey tools are tools used to create online surveys and improve their functionality. That way, you can collect answers and responses to questions from your target audience.
Survey tools offer many question types such as ranking, open-ended, multiple-choice, and others. These tools include options like generating test responses, auto-number questions, reviewing survey accessibility, etc.
Why Are They Relevant
When it comes to business, the customer is always right. With the help of these tools, you can create better surveys and find out what your customers like, dislike, and expect. You can get feedback on your products and services or input from your employees. And you can also increase social media engagement.
Collecting survey responses without the right tools can be a long process. And in a sea of survey tools, you are probably not sure which one to choose. If you want fast results and want to save money, check out these eight survey tools that will make your business grow.
1. SurveyMonkey
SurveyMonkey is one of the most popular survey tools today. This tool gives you everything you need to create the best surveys. SurveyMonkey offers individual plans that fit your needs and gives you access to survey templates that cater to your business.
You can also choose expert-written sample questions that are proven to work. It has an intuitive interface and gives you access to powerful analytics. SurveyMonkey lets you create and distribute unlimited surveys, makes it easy to build surveys, and gives you powerful analytics and great results.
2. Alchemer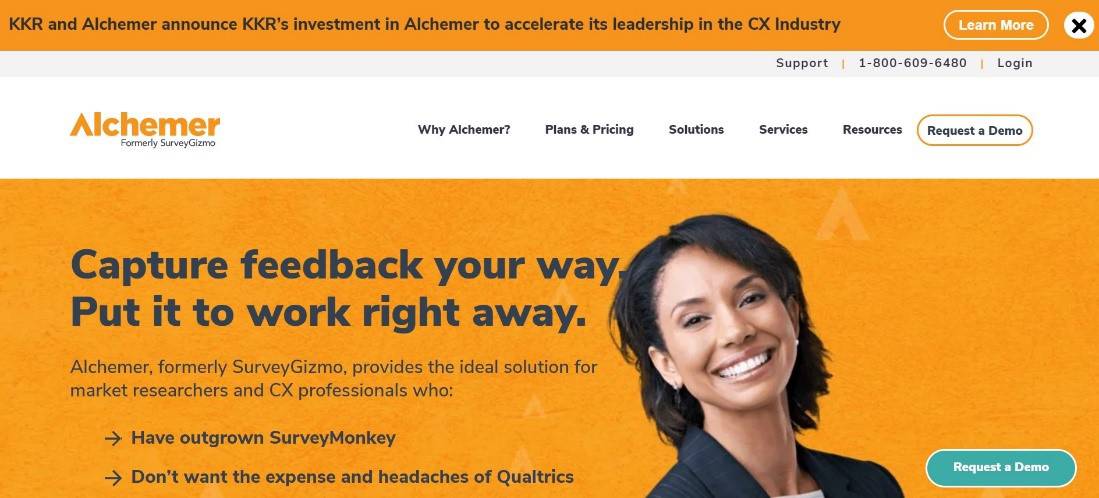 Alchemer provides great online survey tools. It offers many different plans, and even the starter plan has an unlimited number of questions. It provides efficient data and feedback with its powerful analytics. With Alchemer, you can choose from a large selection of question types. And you can create unlimited surveys and responses.
It also offers e-mail support, team collaboration, and company branding. It uses integrations to send data where you want it, and all of that with zero coding. Using this powerful tool, you can easily set up and share a beautiful survey in just minutes.
3. Typeform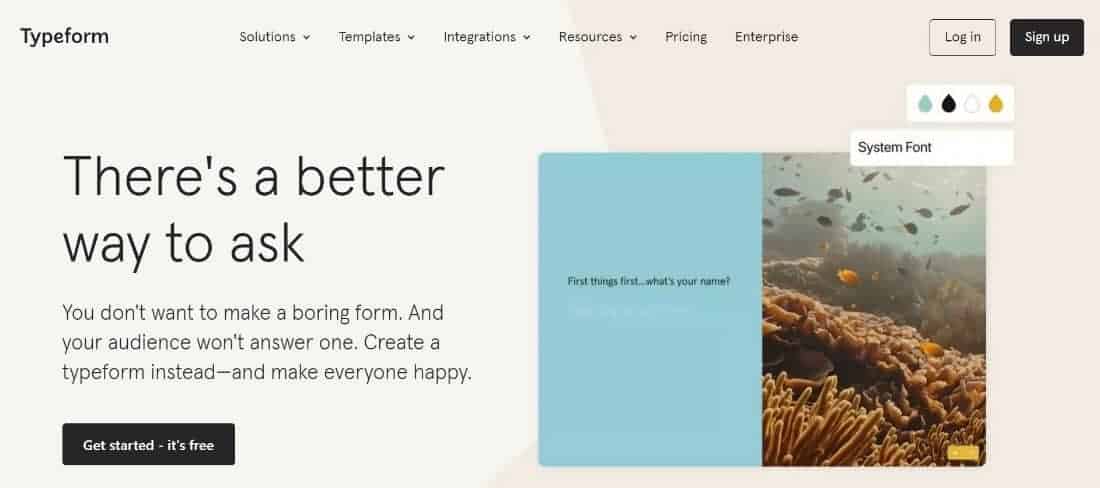 With Typeform, you can create surveys and quizzes that people will enjoy answering. It offers one question at a time to keep your audience engaged. This way, you will get more thoughtful responses.
Since humans are visual creatures, Typeform focuses on design. It has video and built-in photo libraries that will bring your questions to life, custom themes and layouts, and a sleek interface.
Typeform
[…]
This article was written by Editorial Staff and originally published on WP Newsify.