Searching for the easiest way to set up Google Analytics 4 on WordPress? 😎
Google will discontinue the older version of Google Analytics on July 1, 2023, so it's important to make the switch soon if you want to build up historical data in your new Google Analytics 4 property.
Fortunately, the process is very simple. Once you make the shift, you can also start using the updated tools and features in Google Analytics (GA).
In this post, we'll take a closer look 🔎 at the new Google Analytics features. Then, we'll show you how to switch to Google Analytics 4 in WordPress. Let's get started!
An overview of Google Analytics 4
Google Analytics 4 is a new property that's designed to provide more accurate reports for businesses while protecting user privacy. Even though Google Analytics 4 has been available for a while already, it will soon completely replace Universal Analytics (UA).
Google has recently announced that UA will stop collecting data in 2023. Therefore, now is the right time to make the switch to Google Analytics 4 and familiarize yourself with this new interface:
Google Analytics collects both website and application data. It also organizes reports around the customer life cycle. For instance, you can see which sources are driving traffic to your pages, the actions taken by users, and whether they remain on your site after making a purchase or engaging with your content: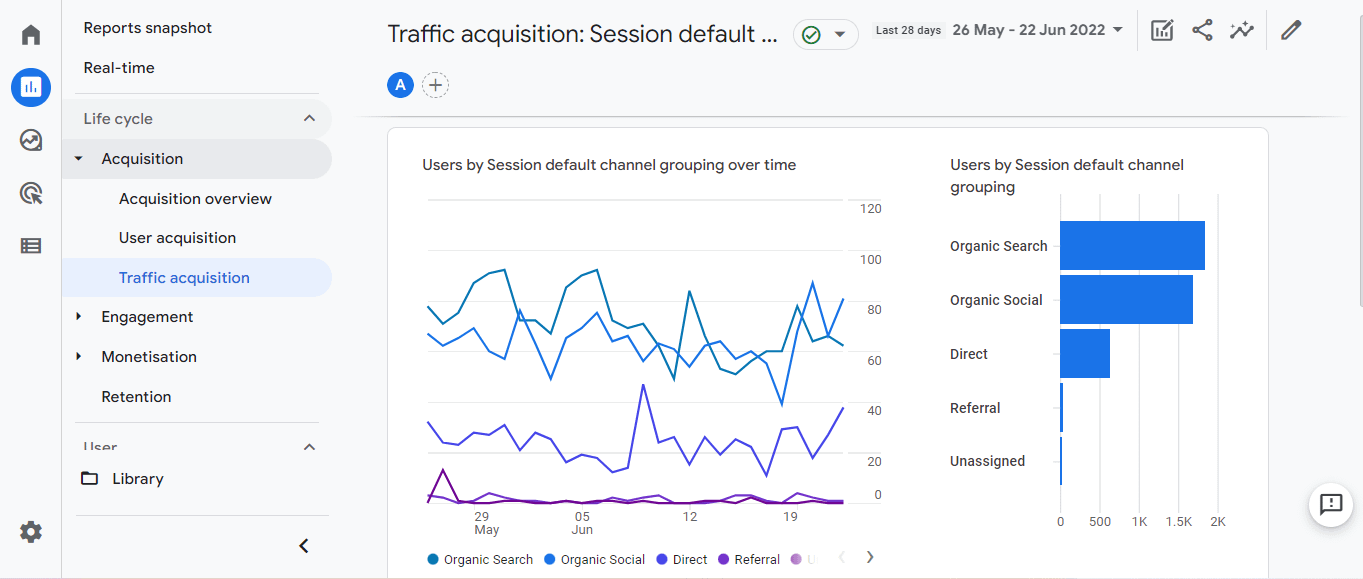 As you may already know, the digital marketing world is moving towards a cookieless future. Due to the growing demand for online privacy, search engines like Google are phasing out third-party cookies and placing more emphasis on first-party data.
Google Analytics 4 offers granular data controls to help website owners comply with GDPR regulations. For example, the new consent mode enables you to adjust the behavior of your Google tags based on a user's privacy preferences.
It's also worth noting that GA4 uses events instead of session-based data. Each of them has a unique name that describes a user action: