Are you looking for successful blog examples to draw inspiration from? Your search for the best blog website examples ends here.
Blogging is an excellent way to grow your brand, generate income, and network with others.
That's why there are over 600 million blogs in the world today, out of over 1.9 billion websites.
Also, over 3 million blog posts are published per day.
If you're also looking to start and grow a blog, this post is just for you where you'll discover;
20 successful blog examples
Why these websites are successful
FAQs, and much more
So are you ready to find them out? Let's get started.
Best 20 Blog Examples that Will Inspire You to Build A Better Blog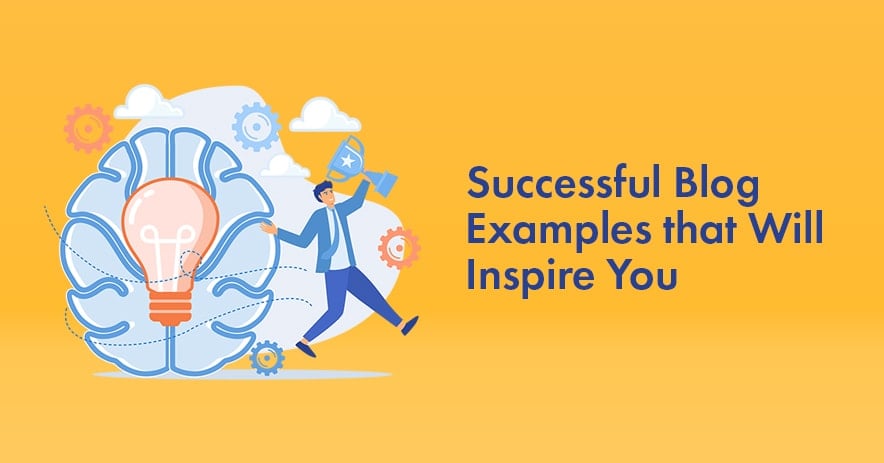 1. TechCrunch
Tech Crunch is one of the most successful blog examples to get inspiration. It was founded in 2005 by Michael Arrington and covers news and stories on the latest technology and startup companies.
In 2010, AOL acquired the company for around $25 million and it is currently merged into Yahoo Inc.
What's the secret behind the success of TechCrunch?
Here are a few major reasons TechCrunch is a multi-million dollar technology website.
Passion: The #1 reason for TechCrunch's success is Michael Arrington's passion. Although Arrington is no longer the CEO of TechCrunch (it's currently run by Yahoo),  much of its success is attributed to him. He had an absolute passion for technology, startups, and entrepreneurship.
Mission: TechCrunch's mission is to help startup founders by providing marketing analysis, startup data, technology breaking news, and more. 
Annual events: TechCrunch is also known for its annual startup conference called the "TechCrunch Disrupt" which is hosted in several cities across the United States, Europe, and China. It focuses on technology news and developments with influential thought leaders and startup founders. 
If you need startup advice or the latest technology news, TechCrunch is one of the best websites you can follow.
2. The Verge
The Verge is a popular American technology website that was founded in 2011 and operated by Vox Media. You'll find everything from breaking technology news to product reviews, science, entertainment, and more. 
Joshua Topolsky was the co-founder and editor-in-chief of The Verge, who's an American technology journalist. 
Why is The Verge website so successful?
Here are a few reasons why The Verge is successful.
Unique value: Providing people with unique value helps businesses stand out from their competitors. The Verge is known for its uniqueness. It publishes a wide range of topics including news, feature stories, guidebooks, product reviews, podcasts, and more without compromising on quality.
Breaking news: The Verge mostly covers news related to technology. From Elon Musk's Twitter saga to the latest tech news about the world's best hardware, and apps – it has everything covered.
If you're looking for expert breaking news on technology and buying advice on technology gadgets, then you must read The Verge. 
3. Mashable
One of the best WordPress blog examples is Mashable which was founded in 2005 by Pete Cashmore. He grew this technology blog's traffic to over two million readers within 18 months. 
What factors made Mashable so popular?
Blog post consistency: From the beginning, Mashable published 2 to 3 articles every day on technology and digital media. Also, the authors published all the trending and viral news which helped generate huge amounts of traffic from Google and social media. 
Wide range of topics: There are two ways to build a successful website. One is to cover a ton of topics and the other is to focus on one or two topics. Pete Cashmore from Mashable wanted to build a HUGE following, so he ensured that he covered the most popular topics.
4. Men's Journal
Men's Journal is a popular lifestyle blog that focuses on health, fitness, style, fashion, and more. It was founded by Jann Wenner who is an American magazine magnate.
Why is it successful? 
Here are a few reasons behind the success of the Men's Journal.
Focus on case studies: If you want to build a better blog in a crowded niche like fitness, you need to focus on building an audience and the Men's Journal is really good at it. Men's Journal often publishes case studies from its users in the form of "Success Stories" where you'll find the transformation of people. 
Be focused: Fitness industry is a HUGE industry with a lot of competition. Men's Journal separated itself from its competitors by targeting men's related stuff including fitness advice, travel tips, fashion tips, etc for men. 
5. Treehugger
Treehugger is a sustainability and lifestyle website that talks about eco-friendly design, homes, and gardens. It was created by Graham Hill in 2005 and rated the top sustainability blog of 2007 by Nielsen Netratings and also featured in Time Magazine.
Why is it successful? 
Here a few reasons why Treehugger is a successful blog example.
Have a mission: Treehugger's mission is to help people with eco-friendly designs. Having a solid mission keeps you focused and motivated as you strive to achieve your blogging goals. 
Most importantly, your mission should inspire you to take action and lead you toward your ultimate goal. That's how Treehugger became a popular blog with over 2.5 million monthly readers across the world.
Build credibility: Treehugger has huge credibility when it comes to eco-friendly design. In order to build credibility, it is essential to establish yourself as an expert in your field. 
No matter what niche you're in, you can build credibility by publishing high-quality articles, books, videos, etc. By sharing your knowledge with others, you will not only build credibility but also help you with a huge following.
6. The Zoe Report
The Zoe Report is the ultimate fashion website where you can discover fashion, beauty, and lifestyle advice. It was founded by Rachel Zoe who's a female fashion designer and the website The Zoe Report was acquired by Bustle Digital Group in 2019.
Want the best advice on fashion and lifestyle? Check out these top lifestyle blogs.
Why is it successful? 
The following reasons are behind the success of The Zoe Report.
Be open: Be open to new ideas, and don't be afraid to question the status quo. After all, it's often the thinkers who are willing to think differently that change the world. That's why the Zoe Report has become a successful fashion blog.
Be passionate: If you're thinking of starting a blog, or have been struggling to keep one going, remember that being passionate about your industry is the key to success. Keep writing, keep promoting your work, and eventually, you will see the results you're hoping for.
7. Muscle & Fitness
Muscle & Fitness is a popular fitness website where you'll find a ton of workout plans, fitness training advice, nutrition, and more. It currently has over 4000+ articles with over 132 million views.
Looking for fitness advice? Check out these top fitness blogs to learn how to get fit.
Why is it successful? 
Here's why Muscle & Fitness is the best blog example.
Improve user engagement: One of the major reasons for the Muscle & Fitness website's success is its user engagement. They often post on social media and stay in touch with their users. 
Walk the walk: We all know the saying, "actions speak louder than words." It's important that our actions often speak louder than the things we say. Muscle & Fitness follows the fitness advice they publish. They walk the walk. That's why they're able to build such a massive fitness community in the world. 
8. MyFitnessPal
One of the best blog names examples in the fitness industry is MyFitnessPal. It is run by the popular American sports equipment company "Under Armour" and was launched in 2005.
What's the secret behind the success of MyFitnessPal?
Build a product: MyFitnessPal is basically a fitness app that tracks diet and exercise. It currently has millions of downloads both on Google PlayStore and Apple's AppStore. 
If you want to build a huge following online, build a solid product and use your blog to educate your audience about how to use the product. That's exactly what MyFitnessPal does with its website.
Create a solid monetization strategy: Another biggest reason for MyFitnessPal's success is its monetization strategy. Most of their revenue comes from premium memberships and ads. If you want to build a profitable website, create a solid strategy to monetize your audience from day one.
9. How Stuff Works
How Stuff Works is a great blog example which is an infotainment website founded by author Marshall Brain in 1998.
Why is How Stuff Works popular?
Here are a few reasons for the success of this website.
Regularly post content: How Stuff Works often publishes high-quality and informative content on a wide range of topics.
How Stuff Works has an incredible content plan which is what helped them build a successful website. Content planning is essential for any website to produce high-quality, engaging content on a regular basis.  
Try different content formats: How Stuff Works is everywhere as they publish videos, articles, How-to posts, and more. If you want to succeed in blogging, make sure to include a mix of different types of content, such as articles, blog posts, infographics, and videos.
10. Semrush
More than 10,000,000 marketers around the world use Semrush. Semrush was founded in 2012 and offers over 50 SEO tools under one roof including keyword research, competitor analysis, PPC ads, and more.
What's the secret behind the success of Semrush?
The following things contributed to the success of Semrush;
Puts customers first: Any business is only as successful as its customers. That's why it's essential to always put customers first. From sharing customer stories to providing excellent support – Semrush always gives top priority to its customers. 
Semrush also offers discounts, free trials, and special deals to attract new customers unlike its competitors like Ahrefs. By putting customers first, Semrush is able to create a loyal customer base that will keep coming back.
Offers exceptional value: Semrush is known for offering value-for-money SEO tools. It gives you access to 50+ powerful SEO tools including
Keyword magic tool
Competitor analysis
Site audits
Brand monitoring
Keyword rank tracking and more
Want to try Semrush for FREE? Use the following link to grab its free trial now.
Activate Semrush 30-Day FREE Trial (Worth $119.95)
11. BloggersPassion
BloggersPassion is one of the leading digital marketing blogs in India which was founded by Anil Agarwal in 2010. You'll discover SEO, affiliate marketing, and blogging-related articles on BloggersPassion.
Anil is a full-time blogger and SEO expert who left his job in 2018 to make a living online. Now, his blog generates over $13,000 every single month. You can read the BloggersPassion blogging journey for more details. Anil is also one of the top-earning affiliates for the Semrush affiliate program. 
Why is BloggersPassion successful?
Here are a few major reasons Anil Agarwal from BloggersPassion is able to generate thousands of dollars from blogging. 
Consistency: BloggersPassion was launched in 2010 and Anil has been publishing new posts consistently since then. Maintaining that kind of consistency for 12+ years is a big milestone.
If you want to succeed in blogging, make sure to stick to a blog posting schedule and publish consistently. There are no other shortcuts. 
If possible, create an editorial calendar. An editorial calendar is a great way to keep track of your content plans and ensure that you're publishing quality content consistently. Use an online tool like Google Calendar or Trello to get started.
Content quality: The #1 reason for the blog's success is the quality of content. The blog currently has over 500 blog posts, and almost each one of those posts is of high quality. We make sure to update the posts regularly and publish new posts without compromising on quality.
SEO: SEO is another biggest reason behind the success of BloggersPassion. The blog now gets over 200,000 views per month, and most of that traffic comes from Google. Generating so much traffic in a crowded niche like "make money online" is difficult. 
If you also want to generate more search traffic, use techniques like keyword research, site audits, link building, brand building, and more.
12. Search Engine Journal
Search Engine Journal (SEJ) is probably the leading website in the SEO industry. SEJ is one of the best examples of blogs that offer tremendous value to users. 
SEJ is where you'll find all the latest SEO news, tips, and advice on improving your search rankings. Search Engine Journal was founded in 2003 by Loren Baker who helped companies like Palm, George Washington University, Johns Hopkins, etc.
If you want to learn SEO, check out these top SEO blogs.
What's the secret behind the success of SEJ?
Choose the right platform: Although there are a ton of platforms for SEJ to create content, they preferred a website. Choosing the right platform can do wonders in the long run.
Ask yourself important questions like "Where will you publish your content? Will you use a blog, a video platform, or social media?", etc. Each platform has its own strengths and weaknesses, so choose the one that best suits your needs.
Identify your target audience: SEJ is successful because it knows who its target audience is. They specifically focus on SEOs and website owners who want to grow their search traffic.
Similarly, define your target audience by asking questions like "Who are you trying to reach with your content? What needs do they have that your content can address?", etc.
13. HubSpot
If you're into marketing, you might have heard about HubSpot which offers tools for inbound marketing, sales, and customer service. 
It was founded by Brian Halligan and Dharmesh Shah in 2006. HubSpot is where you'll find expert advice on content marketing, SEO, email marketing, and more.
What factors made HubSpot a successful website?
Lots of free stuff: Although there are a ton of software tools out there on the web, HubSpot's #1 success mantra is to offer lots of free content. It literally offers hundreds of free training courses and certifications to attract people. 
In fact, HubSpot became the trusted source of information on marketing topics including content, SEO, blog promotion, etc.
Wide range of products: HubSpot offers a ton of products that make your marketing efforts easier. Their products include;
Email marketing
Content marketing
Social media
Reporting and much more
14. CoinDesk
CoinDesk is a financial news website that covers all finance topics including cryptocurrency, Bitcoin, Ethereum, XRP, blockchain, Defi, etc. It was founded by Shakil Khan and later acquired by Digital Currency Group.
What's the secret behind the success of CoinDesk?
Be honest: People have to trust you if they want to buy anything from you. CoinDesk is extremely transparent about its business and services. People are more likely to trust someone who is upfront about their motives and experiences. That's why CoinDesk is a huge success. 
User-friendly platform: CoinDesk is a user-friendly platform where you can find all cryptocurrency news. It also has a podcast, TV, and email newsletter where you can find all the latest news on financial instruments like bitcoin, Ethereum, etc.
15. Ramsey Solutions
Ramsey Solutions was founded by Dave Ramsey, who is a popular American personal finance personality, radio show host, best-selling author, and businessman. On this website, Ramsay teaches you how to save money, pay off your debt, etc.
Why is it successful?
Here are a few reasons behind the success of Ramsey Solutions.
Build a brand: Building a brand can be a lot of work, but it's the only way to get your blog in front of as many people as possible.
Ramsay is a popular show host prior to starting his website. He has already built a huge brand. So make sure to build your brand and don't forget about offline networking. Attending industry events is a great way to meet potential customers. Plus, it's a great opportunity to promote your blog and get people talking about it.
Be everywhere: Ramsay is everywhere. He's on social media, he's on YouTube, he's on TV. To build a successful blog, you need to be everywhere. You need to be active on social media, guest posting on other blogs, and networking with other bloggers. 
You also need to make sure that your blog is optimized for search engines so that people can easily find it when they're looking for information on your topic. That's how you succeed.
16. Pinch of Yum
Pinch of Yum is one of the popular food blogs which is run by Lindsay. It has been featured in top publications like The Kitchn, CNN, Refinery29, Brit + Co, POPSUGAR, Huffington Post, and more.
Why is Pinch of Yum successful?
Have a content strategy: Having a solid content marketing plan is a great way to always make sure that your content is effective. That's why Pinch of Yum is successful. By taking the time to develop a content plan, you can save yourself a lot of time and effort in the long run. 
Be consistent: Pinch of Yum was started as a hobby blog in 2010. They've been publishing consistently since then. If you want to be successful, decide on a schedule. How often will you publish new content? Once a week? Once a month? Developing a regular schedule will help you stay on track.
17. Minimalist Baker
Minimalist Baker is one of the best examples of a blog that's successful in a competitive industry like food. All of their recipes take 30 minutes or less to prepare. It was launched by Dana Shultz in 2012.
Why Minimalist Baker is successful?
Think outside the box: Our brains are constantly bombarded with information, and it can be easy to get stuck in a narrow way of thinking. Minimalis Baker often thinks out of the box to create great content. Follow the same principle and the next time you're facing a problem, try to think outside the box.
Define your goals: What are you trying to achieve with your content? Make sure that your goals are specific, relevant, and time-bound. Minimalist Baker has clear goals for building an audience – that's why they're successful. 
18. The Woks of Life
The Woks of Life is where you'll find all the yummy recipes including Italian, Chinese, and American food recipes, etc. It was launched in 2013 by a family of four including Bill & Judy, and their daughters Sarah & Kaitlin.
Why The Woks of Life is successful?
Offer variety: The Woks of Life offers a variety of recipes such as Chinese-American culinary that you can't easily find anywhere else on the internet. This is what makes them unique from the rest of the competition.
Persistence: Anyone who has ever tried to start a blog knows that it takes a lot of hard work and dedication to build an audience. Posting regularly is the KEY, but it can be difficult to come up with fresh ideas and find the time to write. 
For many bloggers, the key to success is persistence. It can take months or even years to develop a following, but if you are consistent in your posting, eventually you'll build a better blog.
19. Nomadic Matt
Matt Kepnes is the founder of Nomadic Matt. It is one of the best blogging examples to get inspired as a blogger.
What's the secret behind the success of Nomadic Matt?
Travel more: Matt Kepnes of Nomadic Matt traveled around the world and learned a ton of lessons along the way. His blog is a real case study of how a random backpacker became a budget travel expert.
The reason he launched this website is to share his travel experiences, travel hacks, and how to enjoy your travel trips on a budget. That's why Nomadic Matt's blog became so popular quickly.
Think differently: The ability to think differently is perhaps the major reason behind the success of Matt. It allows us to see the world in new ways, become creative, and create things that never existed before.
Ask yourself what other people might do in your situation, or look at the problem from a different perspective. You may be surprised at how quickly you find a solution. 
20. Apartment Therapy
Apartment Therapy is one of the successful websites that covers home design and decor. It was founded in 2004 by Maxwell Ryan which was also got featured in Time in 2008 and Forbes in 2009.
Why Apartment Therapy is a successful website?
Apartment Therapy is successful because of the following reasons.
Become the go-to source: When it comes to brand building, you want to be the go-to source. That means being the most reliable, trustworthy, and authoritative voice in your field. 
It takes time and commitment to developing this level of expertise, but it's well worth the effort. Apartment Therapy has become the go-to source for living happy, healthy lives at home.
Generate HUGE traffic: Did you know that the Apartment Therapy website generates a monthly global audience of 22 million? That's a HUGE figure, right? They're able to attract so much traffic because of their content, SEO, and social media efforts.
If you also want to build an authority website like Apartment Therapy, build links, create quality content and be consistent. 
FAQs | Blog Website Examples
Here are some of the commonly asked questions about examples of blogs.
What is blogging?
Blogging is the process of maintaining a blog where you'll manage everything from idea generation to publishing to monetization. Blogging helps you earn money, build your online reputation, network with other bloggers, etc.  
What are the best blog examples?
Here are some of the successful blog examples;
– HubSpot
– Semrush blog
– Nomadic Matt
How do I find the best blog topics?
Here are a few ways to find topic ideas for your blog or website.
– Use keyword tools like Semrush
– Use Google autosuggest
– Use Quora
– Research your competitors' websites 
What is the best web host to start a blog or website?
If you're looking for affordable hosting options, try Bluehost as it is recommended by WordPress itself since 2005. Its pricing plans start only at $2.95 per month.
Try Bluehost to start your blog
What are the best WordPress blog examples?
Here are some of the popular websites that are built with WordPress.
– TechCrunch
– Reuters
– The Obama Foundation
Related Posts:
Final thoughts on WordPress blog examples
We tried to include the best blog examples from almost all the major industries ranging from food to finance to marketing. 
Go through all these examples of blogs to get inspiration and ideas to launch your own successful website.
Did we miss any of your favorite successful blogs on the list? If you still have any questions, let us know in the comments.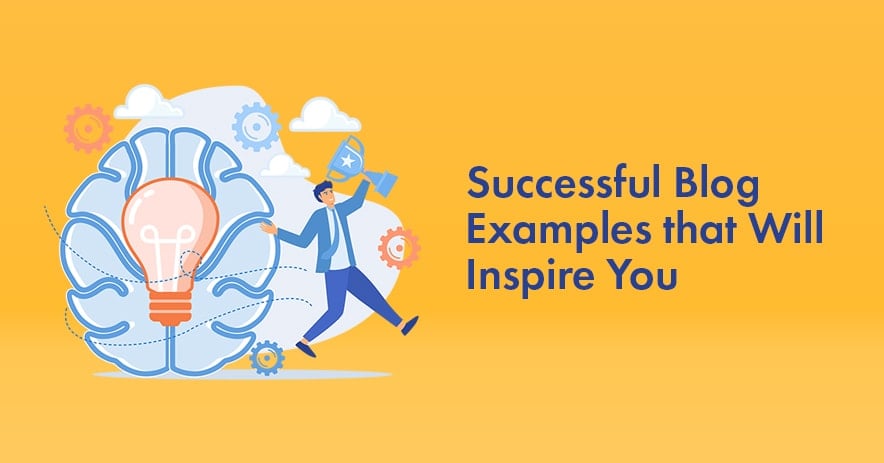 Keep reading the article at BloggersPassion: Learn Blogging & SEO from Anil Agarwal. The article was originally written by Anil Agarwal on 2022-10-21 04:35:53.

The article was hand-picked and curated for you by the Editorial Team of WP Archives.