1. Establish your budget and needs
First, you'll want to think about your content creation needs. This will help you decide whether to hire a freelancer or an agency.
For instance, if you just want to publish a series of posts on a specific topic, you might consider reaching out to a professional blogger in that niche. Alternatively, if you're looking to set up a content strategy, it's likely better to contact a marketing or creative agency.
Your budget will also determine the type of service that you go for. Hiring a freelancer for each project might be more affordable than using an established agency.
However, if you also want someone to work on your social media content or email marketing strategy, it might be more cost-effective to outsource everything to the same agency. Additionally, this option means you'll have fewer third parties to deal with, which can help streamline your workflow.
2. Create a style guide and brand kit
Before you start outsourcing your content writing, you'd be wise to create a style guide for your site. This may include things like:
Formatting guidelines for titles, headings, and paragraphs
Spelling preferences for certain words (e.g. color versus colour, e-books versus ebooks)
Tone and voice (e.g., formal, friendly, or conversational)
Having a style guide can help you establish a sense of cohesion and consistency across your site. This is particularly important if you're planning to hire different writers.
This style guide can be similar to the editorial guidelines that you'd find on publications that accept submissions (like The Independent):
Additionally, you might want to put together a brand kit. This can be especially useful if you're thinking of hiring a creative agency to handle all of your content needs.
Your kit should include important visual elements like a brand logo, fonts, colors, and any other essential stylistic notes. This way, your content creators will know how to implement your unique style across all platforms.
If you want to design a brand kit that is sleek and accessible, a tool like Canva can make the task a lot easier: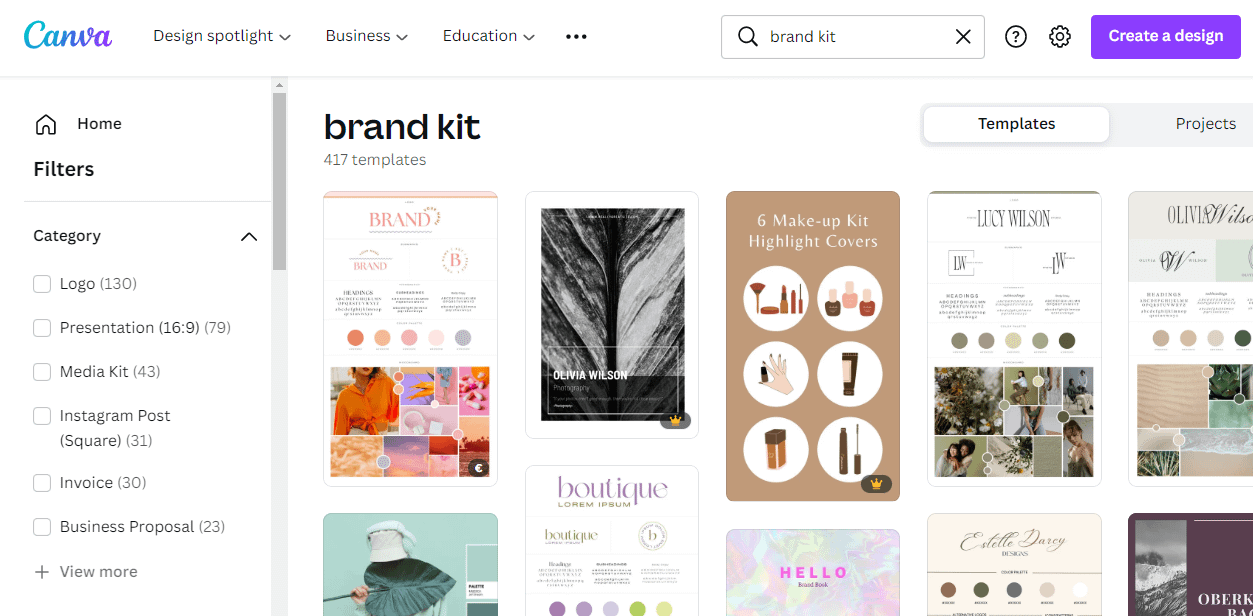 Canva offers several templates for creating a professional kit. Once you select a design, you can customize it to suit your needs. Then, simply download the kit as a PDF (or in image format) and share it with prospective writers.
3. Reach out
[…]
This article was written by John Hughes and originally published on CodeinWP.