The software has been used to keep records of employee work hours since 1980, but all employee scheduling was done manually until 2010, when software for employee scheduling was created.
Employee scheduling software has become a must-have for employers and employees to increase productivity and reduce expenses.
The development of employee scheduling software was encouraged by the development of mobile devices. The process of sharing information and communicating between teams becomes easier.
1. Connecteam
Connecteam is an employee scheduling software suitable for companies of all sizes, from small businesses with 2-10 employees to companies with up to 200 employees. It has pre-made templates for scheduling, like a full week or single shift templates, and you will have your schedules done in a few minutes.
Fit planning process templates per your need and saves them, and you will have your template to use. Connecteam work schedule app is a drag & drop feature, so you can easily assign or duplicate shifts. Create open shifts so your employees can claim them or swap shifts with their colleagues online.
It has a mobile interface, and you can add various shift information details or attachments to keep your employees informed. Connecteam uses real-time updates and notifications to track completed shifts, rejected shifts, status changes, late check-in, etc. The software has a free plan and Basic, Advanced, and Expert paid plans.
2. Deputy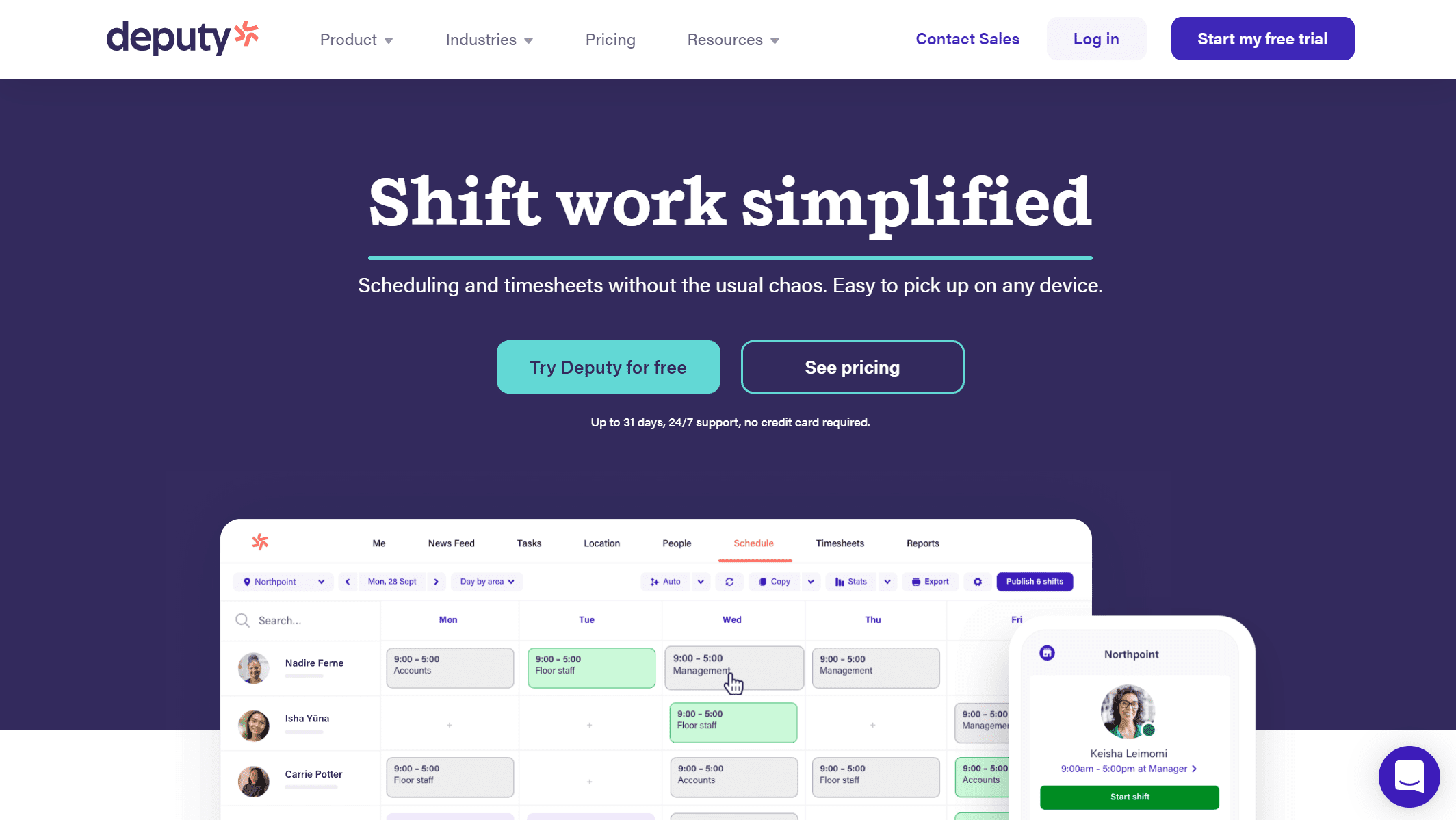 Deputy is all-in-one employee scheduling software that can be used for healthcare, retail, manufacturing, logistics, and any other industry, from small businesses to enterprises.
Features of Deputy are:
Scheduling
 Time tracking
Time clock app
Mobile app
You can integrate Deputy with your other managing software, such as payroll system, HR, or POS. Tasks managed by Deputy are shifts swapping, exporting work hours data to payroll, leveling up wage and hour leaves, time off.
With Deputy, communication among employees and managers will be easy. All features that it has you can try for free. After a 31-day free trial, choose between Scheduling, Time & Attendance, and Premium or Enterprise solutions.
3. 7Shifts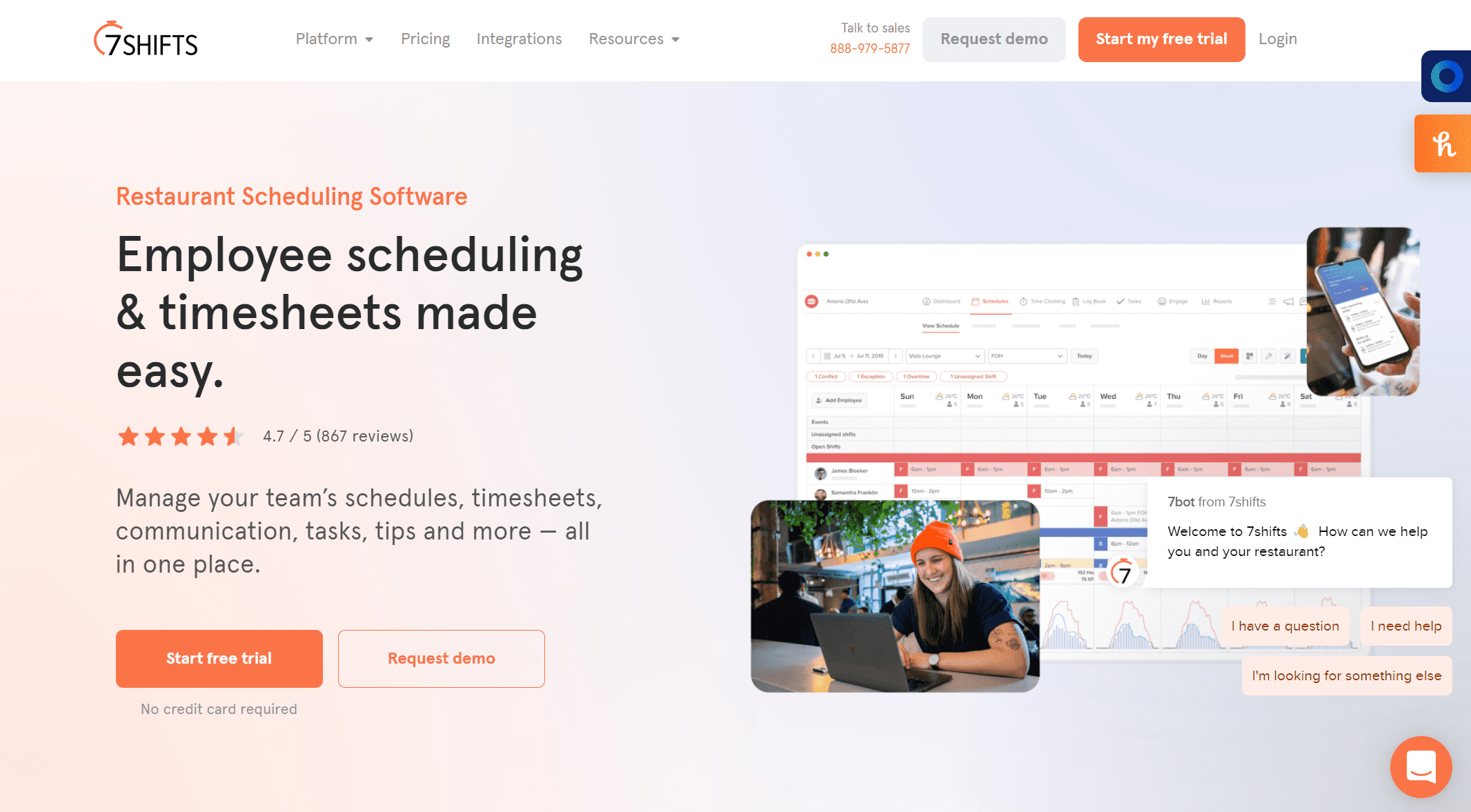 7Shifts is scheduling software developed for restaurants' employee shift scheduling. 7Shift comes with excellent features to help you and your teams successfully run restaurant team management.
These features are:
Scheduling
Time Clocking
Communication
Hiring
Task Management
Log Book
Tip Pooling
You
[…]
This article was written by Lejla Hadzimahovic and originally published on WP Newsify.