Screen recording has become an increasingly popular way of capturing content shown on a screen and storing it on your phone or PC. Many apps have been developed in recent years using which you can not only record your screen but also do video calls, streaming, etc.
Screen recording helps you share the information you have on your screen with your friends, or more importantly, your coworkers and business partners.
There are many benefits of screen recording, such as allowing you to capture anything on your screen very easily and saving you a huge amount of time. Also, in business, screen recording became widely used thanks to its great potential. With screen recording, you can easily follow what is happening on a webpage as well as how your employees and coworkers interact with clients and each other.
Thanks to the information you get from screen recording apps, you can conduct research to better organize tasks. You get the full picture of an employee's performance, and you can see where they need to improve if necessary.
If done correctly, screen recording will make your life significantly easier. But, to do it correctly, you have to use a good tool designed for screen recording.
Over the last couple of years, one of the most popular screen recording tools is, without any doubt, Loom.
Loom proved to be an excellent video messaging and screen recording tool for work. It is a unique app that helped many people; it represents an efficient way to communicate with your employees as well as coworkers and to organize your work better.
With this app, you can record your screen, voice, face; you can create videos with ease and share them instantly. It is easy to use and communicate with, helping you create a healthy working environment.
But as always, its high price can be a problem for many people, so it is important to explore Loom alternatives. In this article, we will do just that, present you with a list of the best Loom alternatives that you can find on the market.
We are starting with BerryCast for a good reason; this app represents the perfect way to do video messaging on a high level, by recording the screen and audio as well as using the camera, all at the same time. So, in a couple of minutes, and with a few clicks, you can start recording great professional videos and improving conversation with your colleagues and clients.
This app helps you present your ideas through a combination of screen recording, internal and external audio recording, and cam recording. This will ensure that you are as clear as possible and that the communication channel stays stable and secure.
Thanks to BerryCast, you will be able to explain even the most complex concepts and problems to your colleagues as if you are talking to them in person. This is something very important, especially today. Because of the pandemic, people are unable to see each other and communicate, which creates many problems for many businesses.
BerryCast is the perfect solution for these problems. It gives you the ability to educate others by making awesome tutorials; plus, with it, every mistake and miscommunication is minimized.
You can share your videos via Outlook, Microsoft Teams, or a unique BerryCast URL.
Most importantly, you don't need to have any special tech skills to use this tool; with only a few clicks, you can record and share your content with partners, clients, and colleagues.
BerryCast is widely used to deliver lessons, provide assignment solutions as well as explanations, and offer visual and verbal feedback to students and employees.
BerryCast helps you remove any confusion and improve your productivity; you will be able to share even the most complex ideas with ease.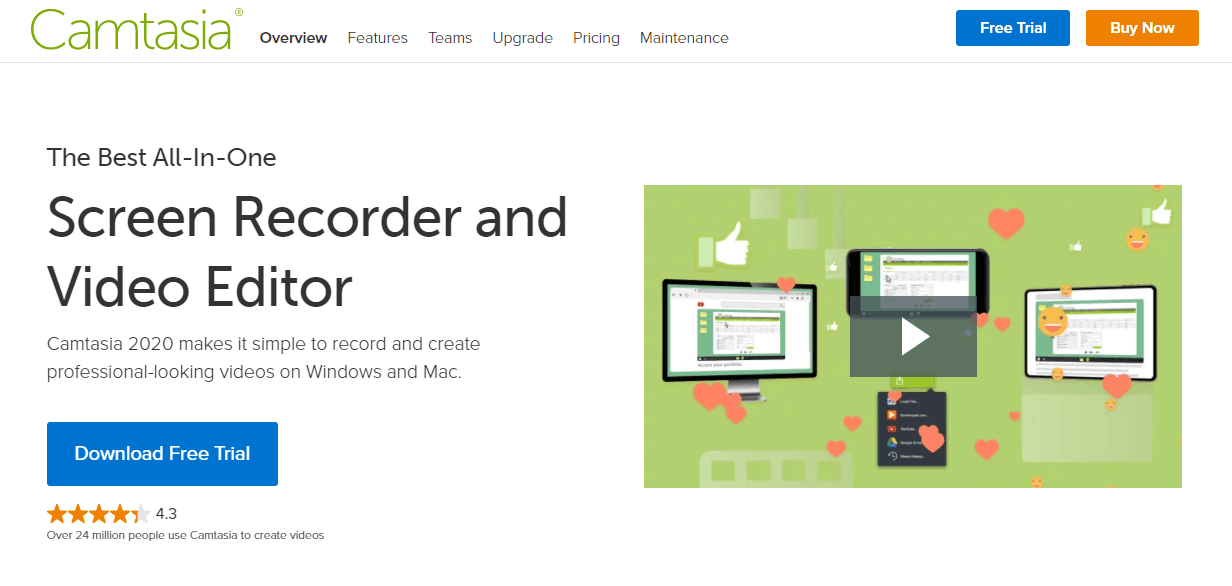 Camtasia is another amazing screen recorder and video editor developed by TechSmith. With this tool, you can easily record and create amazing videos. Camtasia provides you with all the help you need to start creating your videos. You will be able to create tutorials, demos, training videos, and much more. It is easy to learn how to use it; there is no need for any advanced IT knowledge.
Most importantly, you don't need a big budget for this app either. All you have to do is pick a template, record your screen, and choose a few effects.
It includes many pre-built video templates that will reduce your editing time; you can also create custom templates on your own. Its drag-and-drop editor helps you add, remove, trim, or move sections fast and easily.
Camtasia also offers PowerPoint integration using which you can turn your video into a presentation, as well as import media.
Camtasia comes in 4 pricing plans, and it may not be as cheap as some other tools. Still, keep in mind how helpful it is with all of its professional features.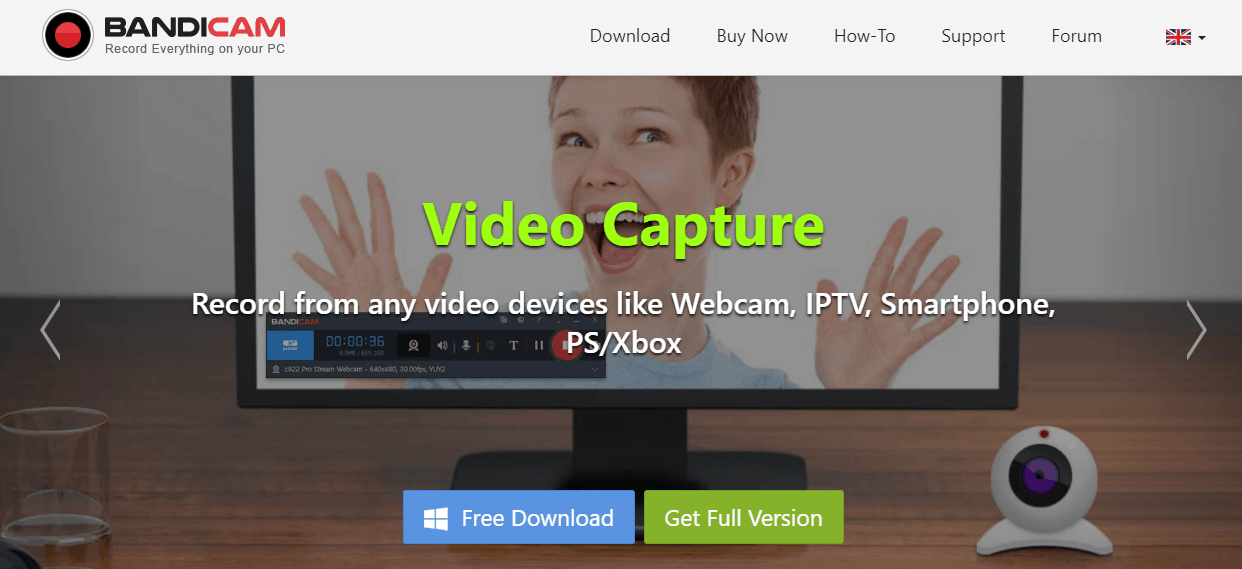 This awesome Loom alternative is a lightweight screen recorder for Windows using which you can capture everything on your PC screen. It is very popular and used for many purposes, from basic school presentations and business tutorials all the way to video game recording.
Thanks to Bandicam, you will be able to carry out screen capturing with a high compensation ratio as well as superior performance.
This tool is easy to use and allows you to record lectures, webinars, games, or even Skype calls. You can add narration from your microphone and video from your web camera. You can also share all videos on YouTube and Vimeo.
This tool's important features include real-time drawing, webcam overlay, scheduled recording, mouse effects, etc.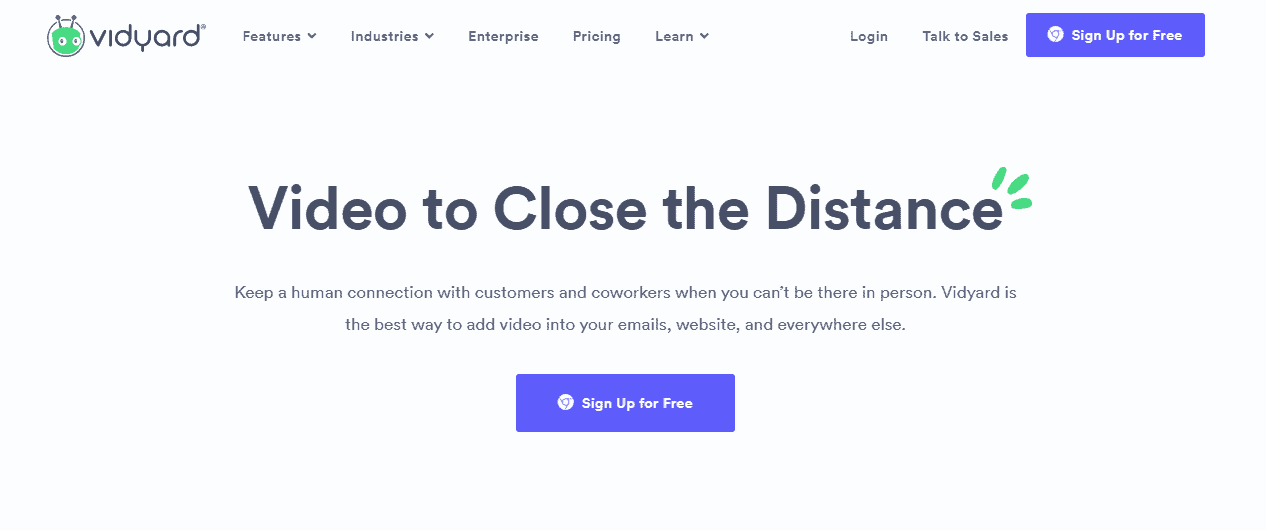 Unlike many other tools, Vidyard is specifically made for business, meaning that if you are a business owner, digital marketer, or content creator, you should keep this astonishing tool in mind.
This tool is a so-called all-in-one solution for all problems regarding video (creation, hosting, management, and sharing). It hosts all your videos, then measures their impact, and integrates them into e-mails, content, or even digital marketing strategies.
Its most important features include video hosting, promo videos, demo videos, and customer videos. With its video analytics feature, you will better understand and learn how your video content performs.
You can automatically optimize your videos for better search ranking and do much more.
Vidyard is integrated with many business platforms, thus saving you a lot of time when uploading content. This is the perfect tool for all content creators and digital marketers because it is so easy to use.
There are 4 pricing plans, each fit for different needs and a different budget.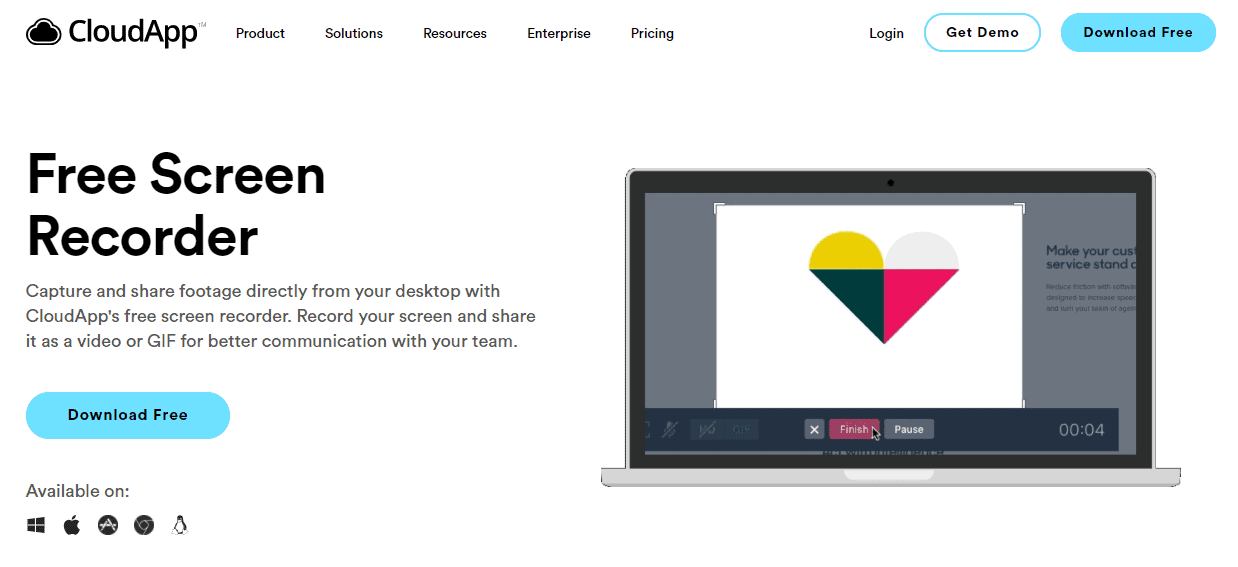 This screen recording tool is an excellent choice for teachers and business owners. It is easy to use and extremely valuable because it combines recording and sharing. It allows you to share your content across many platforms online.
Using it, you can quickly capture and share footage directly from your desktop in the form of a video or GIF.
Thanks to CloudApp, you will improve your business as well as productivity and can easily communicate with your partners and colleagues. It will save you a lot of time and even allow you to skip some meetings if you are in a hurry, thanks to its pre-recording options.
This app is perfect for sales and marketing teams, customer support teams, web developers, designers, and many others. This app also offers 4 pricing plans, each with different benefits for different types of users.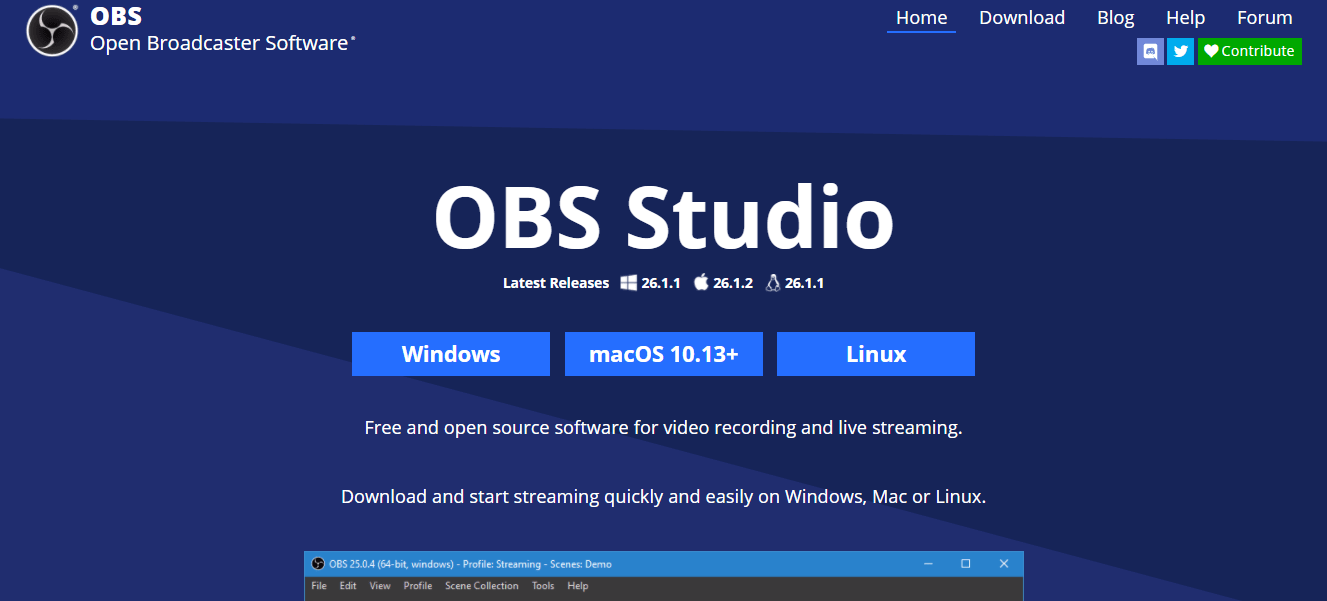 And last but not least, OBS (Open Broadcaster Software) Studio is one amazing screen recording and live streaming tool. It is available through many platforms and integrations. It is also completely free, which is amazing considering its many features and the fact that it can run on all important platforms like macOS, Windows, and Linux.
It offers you an easy-to-use interface, allowing for a simple yet effective workflow. You will learn quickly how to use it; no advanced IT skills are necessary.
It provides you with constant updates, making it very popular and highly recommended.
Its most important features include OBS Studio cross-platform availability, unlimited number of scenes and sources, Windows 8 high-speed monitor capture, light and dark themes, and much more.
Conclusion
Screen recording and video presentations have become one of the most popular ways to improve team building, increase sales, progress in business, and learn new things. That is why it is important to use good tools like BerryCast, which is a perfect alternative for Loom, thanks to its features and price.
Latest posts by Vekas Rahimić (see all)
Where Should We Send
Your WordPress Deals & Discounts?
Subscribe to Our Newsletter and Get Your First Deal Delivered Instant to Your Email Inbox.
Thank you for subscribing.
Something went wrong.
Keep reading the article at WP Newsify. The article was originally written by Vekas Rahimić on 2021-03-24 18:12:35.

The article was hand-picked and curated for you by the Editorial Team of WP Archives.