Regardless if you are running a personal blog, building your brand on social media, or providing goods and services via your website, you need to properly use the data your visitors are providing you with. That is where web analysis comes into play!
Web analysis can be summed up as the collection, measurement, inspection, and reporting of web data. And by employing web analysis, you can substantially increase the amount of traffic that comes to your website. The great thing about web analysis is that it not only improves your chances of being noticed but also enhances the experience long-term users of your website have.
We can break down the process of web analysis into four basic steps those being: the collection of data, the processing of data, the development of key performance indicators, and the formulation of online strategies.
Data collection – a crucial step in this process as the collected data will serve as a foundation. By collecting as much relevant data as possible, we can ensure that we will get accurate results.
Data processing – in this step, we take the previously collected data and give it meaning. We can turn what was just a jumbled mess of words and numbers into useful information by sorting the data. The time that users spend on our website, the number of unique visitors, the bounce rate, and what people search for on our website are just a few examples of data that becomes more meaningful.
Development of key performance indicators –  by looking at the previously collected information, we can develop key performance indicators using which we can gauge the success of our website. This step gives us a clear view of what our strengths and weaknesses are.
Formulating online strategies – now that we know what we excel at and where our efforts are not really paying off, we can start to formulate strategies for how to achieve our goals. Be it saving or making money, increasing popularity, or market share; we now have a clear goal in mind that we can work towards. And with the previously collected information backing us up, the chances of success are quite high.
Now that you have a basic overview of what web analysis represents, here are some of the best tools to help you analyze your website.
Top 5 Web Analysis Tools
1. Screpy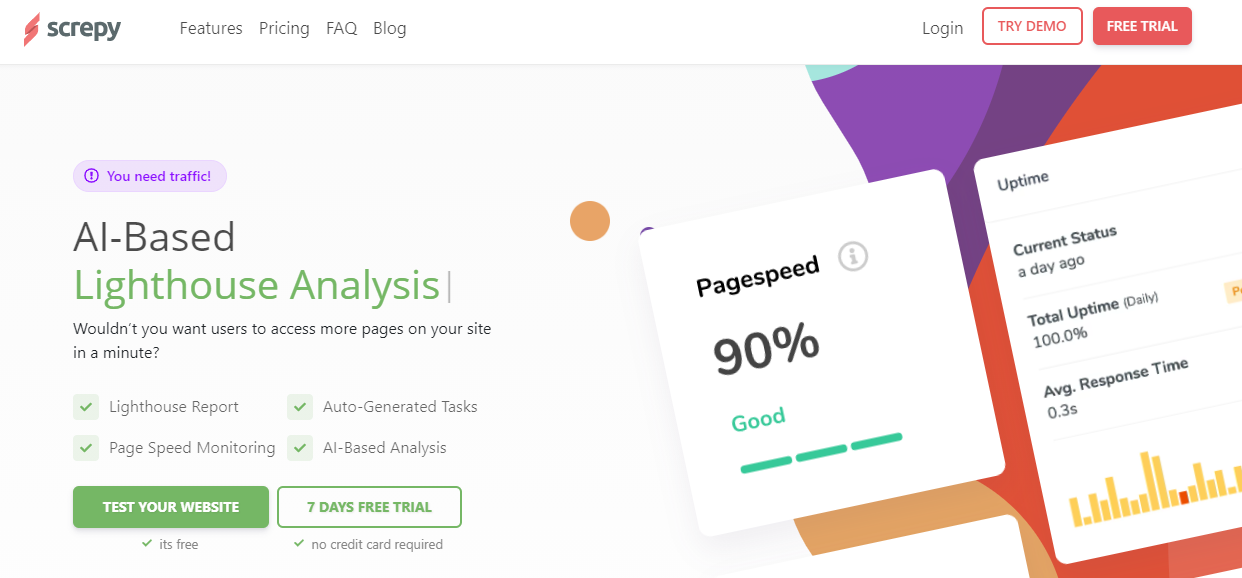 To start things off, let us talk about Screpy, an all-around great web analysis tool that both novices and experts can appreciate. Created by veterans in the field of web development, Screpy is an AI-driven web analysis tool that provides a modern and easy to use design.
Screpy's main selling point is the fact that you can monitor and evaluate all of the data it collects without using another program. This makes it ideal
[…]
This article was written by Editorial Staff and originally published on WP Pluginsify.