The majority of people had heard about "freelancing" for the first time two years ago when the lockdown was imposed on them, and many of them lost their jobs. Forced to survive and find a reliable source of finance to support their families, people looked for "remote jobs," or in other words, working from home.
Interestingly, there was a massive boom in the freelance world after the Covid pandemic, and the number of freelancers increased. However, it's important to say that freelancing, the first freelancing platform, arose back in 1999 named oDesk. So, freelancing has been here for over 20 years.
Even before Covid, the number of active freelancers was decent, and the new freelancing platforms were launched. However, it remained a taboo topic for some, whereas others, who have been a part of it, made a considerable profit.
On freelancing platforms, there are two options that you can select. Either you are a job seeker, the one who has specific skills and want to profit from them, or you are a job offerer, an individual, or an organization who wants to hire a skilled guy to do a job for them.
If you are a freelancer and create websites, you might want to check this out. WPMU DEV's all-in-one platform makes it easy for anyone to create, manage, and sell websites. Get 20% off any of their plans. Free trial included.
It's important to emphasize that the beginning of freelancing is challenging, and for some, it can seem impossible to get the first freelancing job. Especially today, as the number of people who joined freelancing platforms increased and you have to compete with more other freelancers to stand out and get chosen for the offered project.
Moreover, freelancing allows anybody from any part of the world with only an internet connection and skills to promote themselves and apply for jobs they find on these platforms. It does not matter where you are from; if you are good enough and have something valuable to offer, you will probably have no problems finding a client for whom you can work and thus earn money.
In addition, there is a significant difference in comparing it to full-time jobs because full-time workers have a fixed working time and salary. The real difference between freelancing and full-time jobs is that freelancing has no limitations; you can work whenever you want and get paid per completed project.
This article will go through a list of the top five websites or platforms to create an account, build your profile, and apply for freelancing projects.
1. Freelancer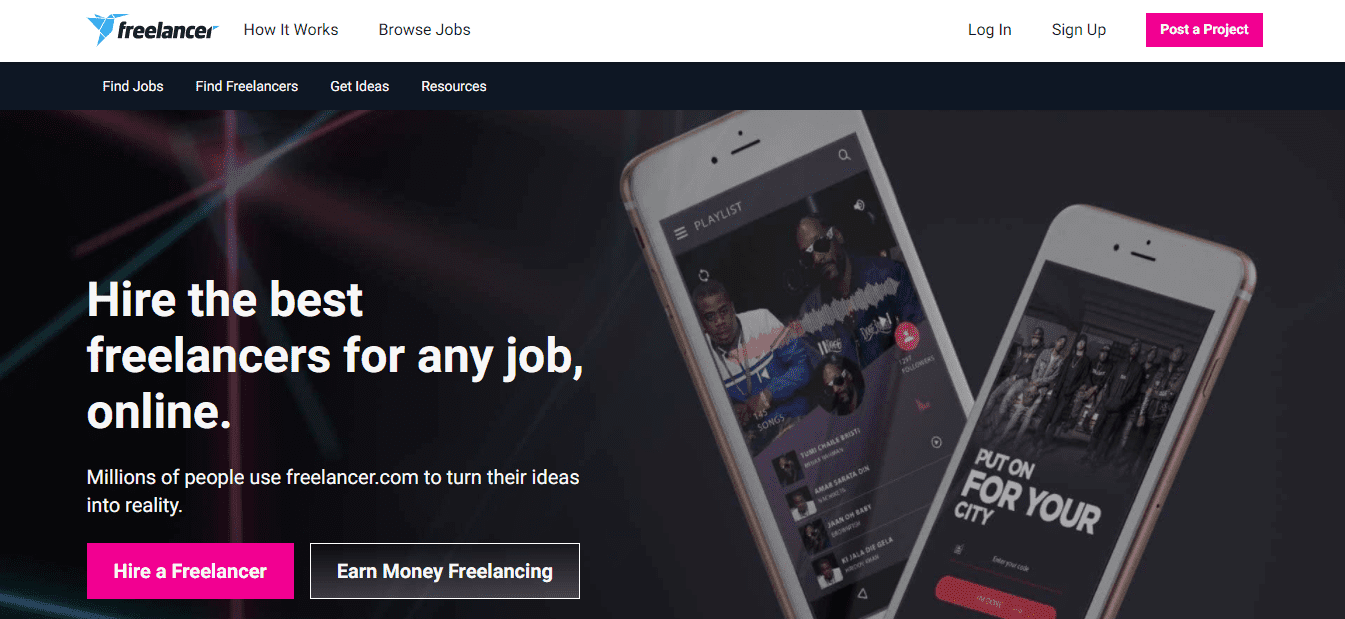 Freelancer is a freelancing platform that's been there for around 12 years. To be honest, getting started on this platform is not so intimidating or complex. You make an account, populate it with your private information and add some skills
[…]
This article was written by Salko Balic and originally published on WP Newsify.