Digital marketing has a lot over traditional marketing. It's more accessible, more affordable, and crucially, more effective. But it is still a product of the internet, and the internet is ever-evolving. So, to be the more practical option, marketing campaigns have to evolve with the internet, including the habits of its users and the advancement of new technologies.
We're looking at the newest, shiniest trends online and seeing what difference they might make to digital marketing in the future. Find out all the details here.
Cryptocurrency
Cryptocurrency is slowly gaining legitimacy across industries. Once you get past the news of NFTs and DogeCoins and the narrative that billions are being paid to nerdy teenagers that are hitting the news, the technology around cryptocurrency gets impressive.
Blockchain technology is an endless stream of stored data, and automatically recorded timeline of events, and superior security. This means that receipts on financial transfers aren't about to be argued with. Disputes like AVS rejected issues can be solved quickly and without much fuss.
As yet, there aren't a lot of practical uses for cryptocurrency itself. If you do not intend to trade it in for the national currency, your choices are a spattering of CEOs offering flights and cars for cryptocurrency.
But one industry that has embraced crypto is the iGaming industry. Many online gambling sites are offering their customers the option of depositing and withdrawing with cryptocurrency.
Crypto's decentralized nature means that players don't need to wait the 3-5 working days it takes the bank to validate a transfer, so they're getting their winnings quicker. It's proving to be a big hit.
However, the iGaming industry has quickly learned that the data from regular bank transfers is beneficial to consumer insight. Consumer data is extremely vital to a good marketing campaign, and without it, brands aren't likely to know who is buying their business and, therefore, who to target in the future.
This brings about the idea that marketers might have to start paying customers to hand over their consumer information.
Social Media
Social media and its users are both changing in the future. Many social media platforms have taken their severe turns into turning into retail establishments, which comes as a result of looking at consumer habits.
Consumers are currently doing most of their shopping on social media. Not only are they finding what they want to buy due to social media showing them items and businesses. But they are researching companies and products via social media to ensure they are adhering to their needs or ethical beliefs.
Facebook and Instagram have responded by adding features that make social media shopping as simple as possible. Now you can tap a tagged item and be taken straight to the item in its online store. Plus, they have created a feature that puts affiliate marketers in touch with influencers, so more items get promoted with less effort.
Meanwhile, Pinterest is adopting short-form video content due to its success on TikTok, and Snapchat is releasing augmented reality features that act as a fitting room. Point the camera at yourself, try on that jacket, and if you like it, click to buy it.
Social media marketing offers a wealth of new features to take advantage of, but user habits should be noted. Users expect better content, an stance on ethical issues, and easy buying. Posting the same "Sale" sign across Facebook, Twitter and Instagram isn't going to cut it anymore.
Virtual Reality
If Meta CEO Mark Zuckerberg is to be believed, The Metaverse is about to change everything. Zuckerberg is busy selling the virtual world to anyone and everyone as "the next step on the internet," but what he means, and where his interests are, is that he can make it the next step in social media.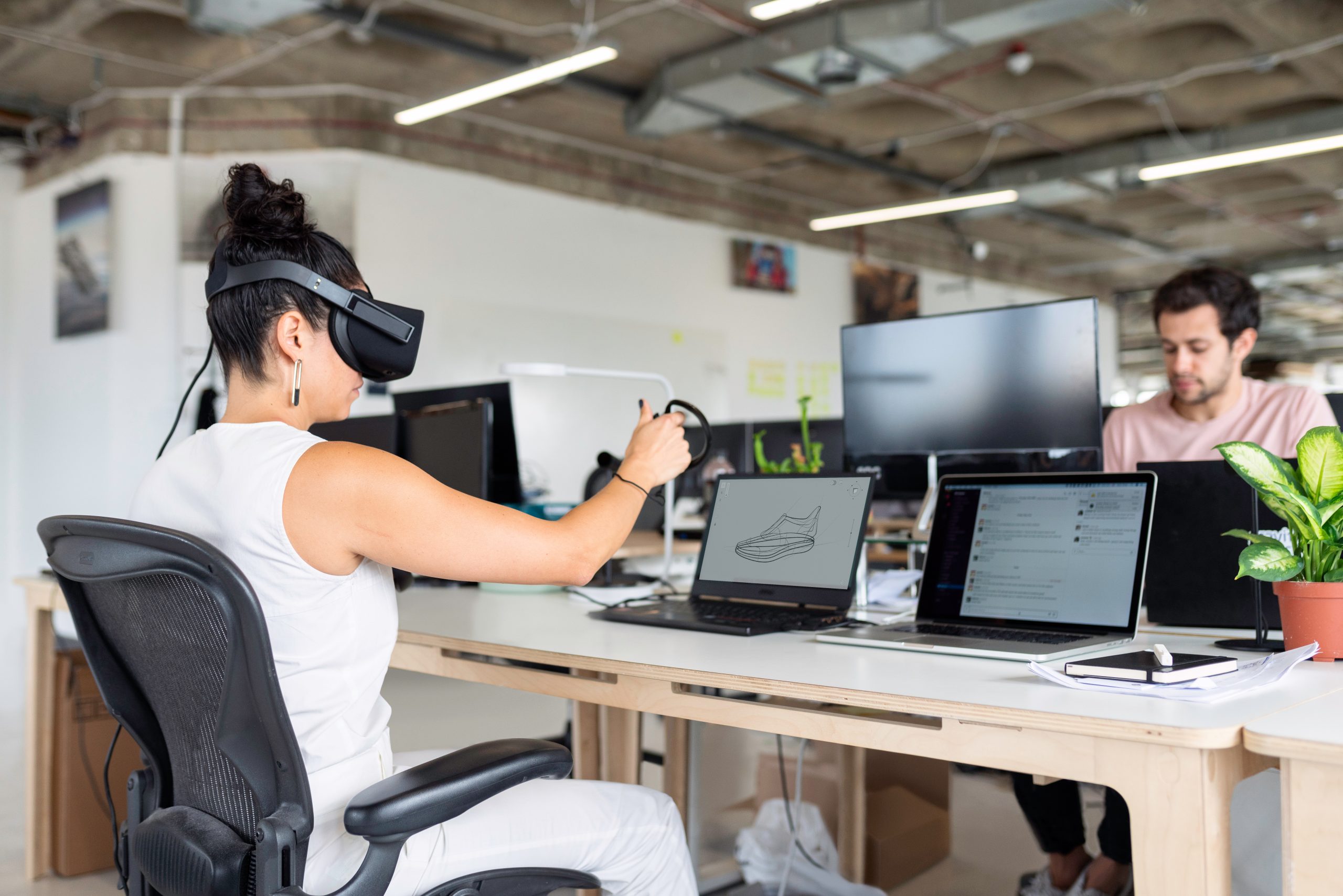 Fine, while the gamers run from Pyramid Head on a treadmill over there, we'll be on a conference call with all our friends' avatars. So says the CEO of the biggest social media platform in the world. It will be used in social interactions and offices for meetings, meaning that everyone can be in one place while also miles away.
The main advancement that will come with the Metaverse, at least initially, is the lack of real people. Everyone will be represented by avatars. And with social media comes social media marketing. And thus, the Virtual Influencer was born.
There are two variations of virtual influencers. The first is regular Instagram and other platform influencers posting content around their lives. Having simply migrated into the Metaverse, they'll have to make an avatar representing them just like everyone else.
The other is already in existence on social media. They are avatars that don't represent any particular person. They are just a character promoting a brand, like a mascot, or many brands, as an influencer.
The ethics of this idea is currently getting ironed out by Meta, who has released a statement that they are developing "ethical boundaries" around the concept. Affiliate marketing in the future will have to adapt to evolving ethics around the idea, not to mention their marketing campaign in general. Will audiences connect as well with an avatar? Time will tell.
Keep reading the article at WP Pluginsify. The article was originally written by Maja Cizmic on 2022-01-26 07:51:59.

The article was hand-picked and curated for you by the Editorial Team of WP Archives.