A
re you curious about whether or not WPForms is the right form plugin for you? In this WPForms review, we'll break down the details so you can decide if it's the best solution for your WordPress site.
When you start a blog, it's crucial to use the right tools to grow an audience, build an email list, create marketing campaigns, and so much more.
A contact form plugin is one of the tools that bloggers can't go without. It helps you keep in touch with readers and collect user information to better understand your audience.
But how do you know which one to choose? With so many options on the market, you might be racking your brain for the perfect solution.
In this article, we're going to review WPForms, one of the most popular form builders, to see if it's the right tool for your site. This review includes its features, pricing, support, and more.
So, let's get started.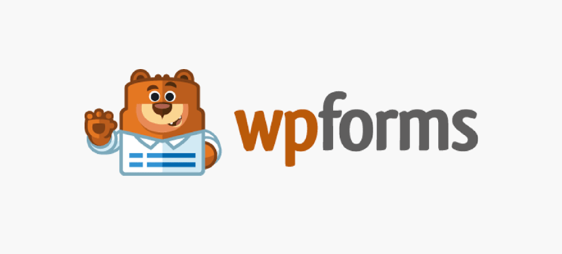 Pros:
Beginner-Friendly
Drag-and-Drop Form Builder
Pre-Built Form Templates
Integrations & Addons
Responsive and Mobile-Friendly
Form Landing Pages
Cons:
Only for WordPress
Free Version is Limited
WPForms is the best and most popular form builder plugin for WordPress. More than 4,000,000 websites depend on WPForms for all their online form needs.
This plugin makes it easy to create stunning, optimized forms for your website in just minutes. It's user-friendly and great for beginners since it doesn't require you to touch a single line of code.
WPForms comes with powerful features like multi-page forms, smart conditional logic, spam protection, mobile responsiveness, addons, integrations, and so much more.
It's important to use reliable, flexible tools to extend the functionality of your website. With WPForms, you can easily customize your forms to match your needs and collect submissions from visitors.
Get WPForms today!
Why You Need a Form Builder Plugin
Before we dive into the review, let's go over how having a form builder can be beneficial for bloggers.
It's important to build and maintain relationships with your readers to keep them coming back. WPForms gives your audience a way to contact you directly. 
Plus, other bloggers and businesses can easily contact you about potential guest posting opportunities if they're interested in writing for your site or you writing for theirs.
Collect User Information & Feedback
It's crucial to continually collect information about your site visitors so you know who they are and how you can serve them through your blog. To grow an engaged audience, you need to learn their preferences
[…]
This article was written by Zakiyah and originally published on Blog Tyrant.