There are almost two billion websites on the internet today. With this kind of competition, it can be challenging to convince customers to choose your brand. Moreover, you may struggle to sell new clients on your products and services if you don't have a track record.
With client testimonials, you can display positive feedback from prominent customers. Doing so can improve your reputation and convince new users to choose your products or services. Fortunately, it's also straightforward to add customer reviews to your site.
In this article, we'll look at the value of displaying client testimonials on your WordPress site. Then, we'll explore how to do so with a few different methods. Let's get started!
Why you should consider adding client testimonials to your WordPress site
Client testimonials are reviews about your products and services from your previous or existing customers. For example, here's one of the testimonials that we display on our homepage:
There are several reasons why you should consider showing off positive feedback on your website. For starters, reviews can show potential clients that your business is worth the investment. Around 86 percent of buyers use ratings to influence their purchasing decisions. Therefore, reading your positive testimonials could convince customers to choose your company.
Additionally, your clients' reputation can lend extra credibility to your business. If you display feedback from high-profile customers, your company can look more professional by association. New clients may be more likely to partner with you if you already work with other giants in their industries.
Finally, customer testimonials can increase the amount of time users spend on your site. If they get invested reading the feedback, they're likely to stick around for longer. In turn, this can improve the chances of conversions and lead generation.
How to add client testimonials to your WordPress site (3 methods)
Now that we've explored the importance of displaying client testimonials, let's look at three different ways you can show them on your WordPress site.
1. Use the Strong Testimonials plugin
The Strong Testimonials plugin is a user-friendly add-on. It enables users to submit their feedback directly through forms, and then you control what to do with the reviews:

First, you'll need to install and activate the plugin. You can then find the add-on's settings by navigating to Testimonials in your WordPress dashboard. Here, you can head to Forms to set up the template to collect feedback from your clients: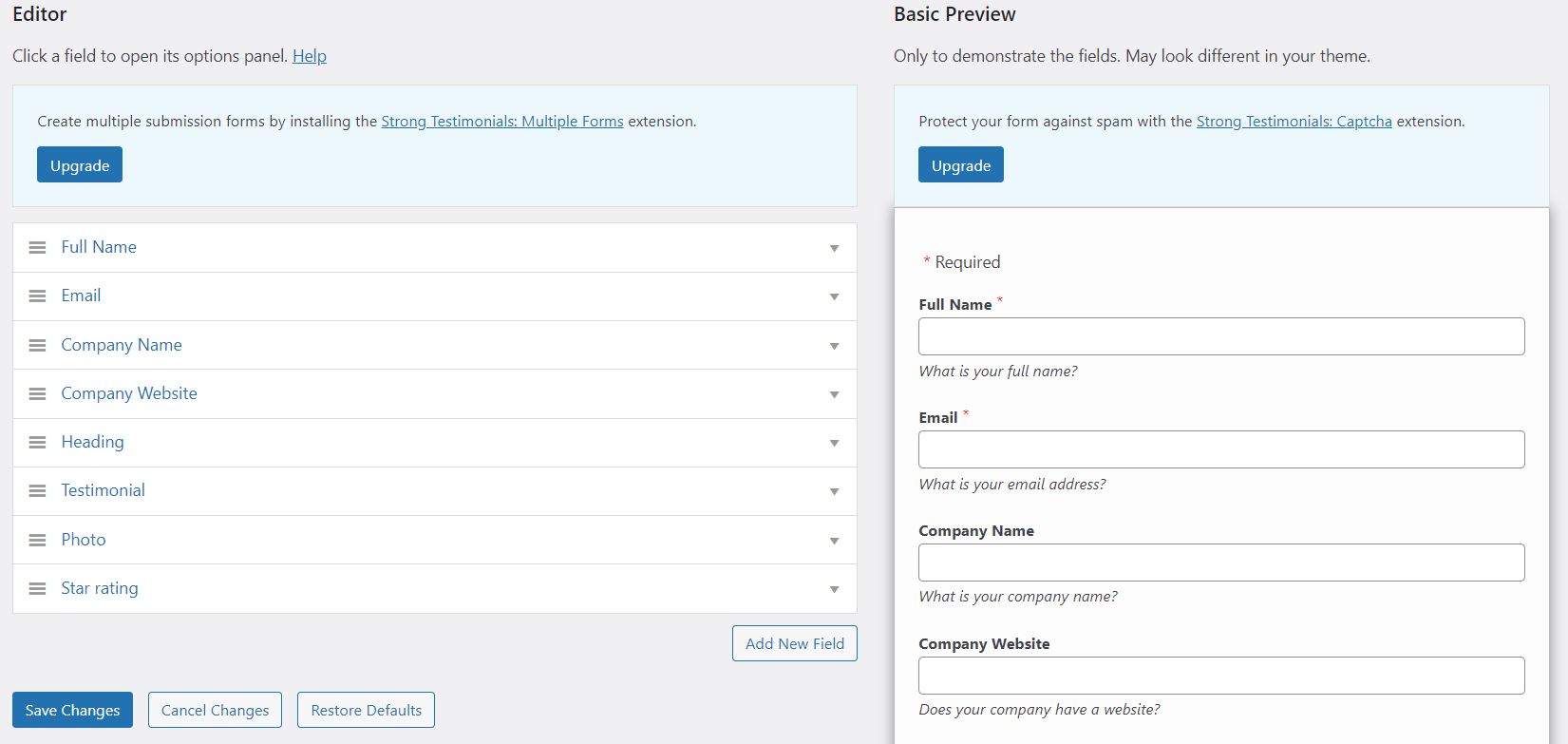 […]
This article was written by Will Morris and originally published on ManageWP.