Millions of blog posts are published every single day on the WordPress platform alone. Standing out through your run-of-the-mill text article isn't exactly easy. Integrating interactive content in your strategy for 2021 could be rather necessary to increase audience engagement.
A Demand Gen study on content preferences found that B2B buyers are increasingly relying on "show-and-tell" experiences. Here are some example formats they prefer:
YouTube trends also found that viewers were looking for opportunities to connect with others through content.
In this article, I'll walk you through the types of interactive content and the plugins you can use to implement it on your WordPress website easily. Let's start with the basics.
What Is Interactive Content?
As per the 90-9-1 rule of internet culture, just 1% of users account for most of the action online. This leaves 99% not actively participating (with an estimated 90% of people "lurking", and the other 9% contributing or changing very little).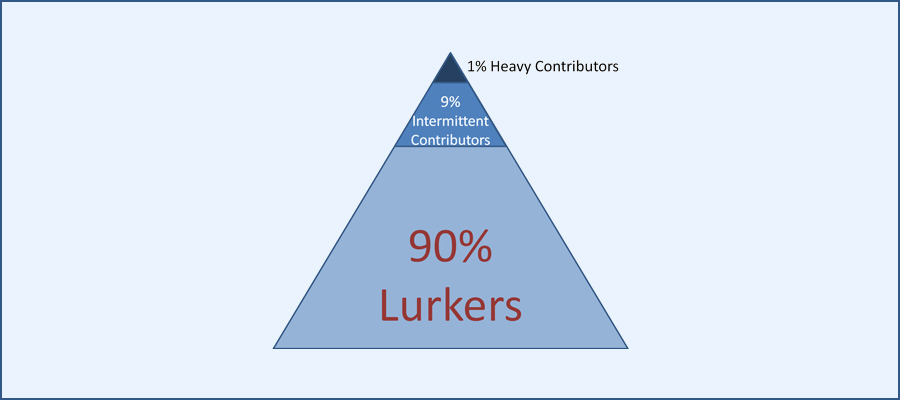 Interactive content includes formats such as calculators, assessments, videos, and polls that encourage readers to engage with your website. It can get those 9% intermittent contributors to engage more (possibly even the lurkers) instead of passively consuming your content.
Such proactive engagement ensures that your readers extract value from your content, thereby deepening your relationship with them.
To get started with interactive content, here are some types you can consider and the plugins you can use to implement them on your WordPress site.
1. Interactive Video
Online video is a favorite on the internet. Adding interactive elements to it could further elevate its immersive experience. A couple of examples would include using fill in the blank or multiple-choice questions in the video. Based on the viewer's answer, they might jump around your video.
For educational videos, such an interactive experience could aid the memorization of new concepts. Here's an example of a multiple-choice question that can pop up in a recipe video:
360° video – which promises immersive storytelling – could also work for your audience depending on your niche. But I recommend starting with simpler interactive elements.
Interactive Content – H5P
The plugin lets you add different question types and numerous informational resources to your videos. It also supports
[…]
This article was written by Kyla and originally published on WPExplorer.