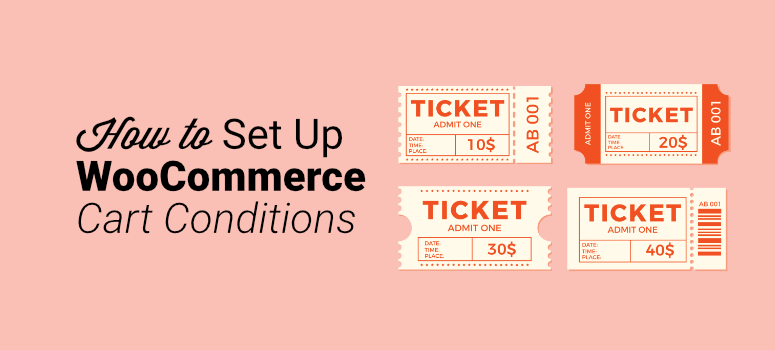 Are you trying to learn how to set up WooCommerce cart conditions, but struggling to do so?
WooCommerce is a WordPress plugin that turns a normal website into an online store. It's a quick and easy way to add eCommerce functionality to your website, so you can sell your products and services online.
However, WooCommerce has minimal options when it comes to coupon management. To take advantage of these features, you need a WordPress plugin like Advanced Coupons, which is what we'll be using for today's tutorial.
That's because Advanced Coupons for WooCommerce has a coupon rule feature called Cart Conditions.
And, in this article, we're going to show you how to create cart conditions for your WooCommerce site. But first, let's go over why using cart conditions is important for your eCommerce store.
Why Use Cart Conditions on Your WooCommerce Site?
Cart conditions, or coupon rules, let you set different rules to test your customers' eligibility for your coupon.
If they meet the criteria, they'll receive access to the coupon and get a discount.
Cart conditions allow you to:
Generate a single coupon for multiple discounts
Offer a first order discount to new customers
Create coupons to apply only to specific product categories
Applying a coupon on a customer's first checkout
Set status-based or role-based coupon rules
And there are several reasons why you'd want to use cart conditions for your WooCommerce site. Here are the top 3 reasons:
1. Build Loyal Customers
When customers receive a discount or deal from a business, they're much more likely to come back. Customers like to participate in different sales and promotions that companies offer. Using coupon rules on your website ensures that you're building a loyal customer base that's willing to spend more to save more.
2. Control Coupon Usage
Unfortunately, many businesses miss out on potential revenue due to people misusing their coupons. When certain discount codes or offers are misused, it can cost a company a lot of money. But by setting up coupon rules, you significantly reduce the chances of your coupons being used incorrectly. You have full control over how customers use your coupons and under what conditions.
3. Increase Sales
Adding special rules to your coupons gives customers an incentive to spend more on your WooCommerce store. For example, when they know they'll receive free shipping by spending a certain amount, they're more likely to reach that subtotal to receive the deal. This increases your company's sales and boosts revenue so it can
[…]
This article was written by Editorial Team and originally published on IsItWP – Free WordPress Theme Detector.