Thanks to IT's overall development, more and more people are using many benefits provided to them by this amazing industry. One of those benefits is mobile applications. Creating a mobile application represents one step further in your efforts to expand your business. Mobile applications are used nowadays by almost every company, individual, and business. They are very easy to use, they provide additional info about your work, products, and services, but most importantly, they allow you to connect with your audience better.
Many new businesses have developed around eCommerce apps, educational apps, dating apps, news apps, etc. These businesses are acquiring revenue measured in millions of dollars right now and creating so many opportunities for everyone involved in this industry.
Of course, many people who want to have an app are newcomers in this industry, and they lack the app-making experience. One of the options offered to you and them is to hire some professional app developers, but this can be very costly. And if you are new in this business, that often means that your budget is not big enough to cover the expenses of app making. But thankfully, there is a solution in the form of many app-builder tools that you can find online.
The most popular of these is definitely Appmaker.xyz as this tool helped so many people to start their first mobile apps. But, over the years, as its popularity grew, Appmaker.xyz changed some of its features and options, making it slightly complicated to use and costly. That is why it is good to keep in mind the best alternatives for this tool.
In this article, we will show you the best alternatives for Appmaker.xyz that one can find right now.
This is absolutely a top tool for creating amazing mobile apps easily and very quickly. AppMySite has plenty of astonishing features using which you can build incredibly reliable and professional apps. Thanks to this tool's strong artificial intelligence, you can create high-quality and very customizable apps. Plus, you don't need any advanced technical knowledge for that.
You can easily turn your WP site or WooCommerce store into a unique and professional mobile app using which you can make your online presence stronger.
Thanks to this tool, all your apps will be visually beautiful; you can adjust their design to your business and customers, and you can configure your app menu, pages, blogs, and categories as well.
With many other features like cross-platform testing, mobile device emulators, and live app previews, you will build a strong and popular app, and you will further improve your business.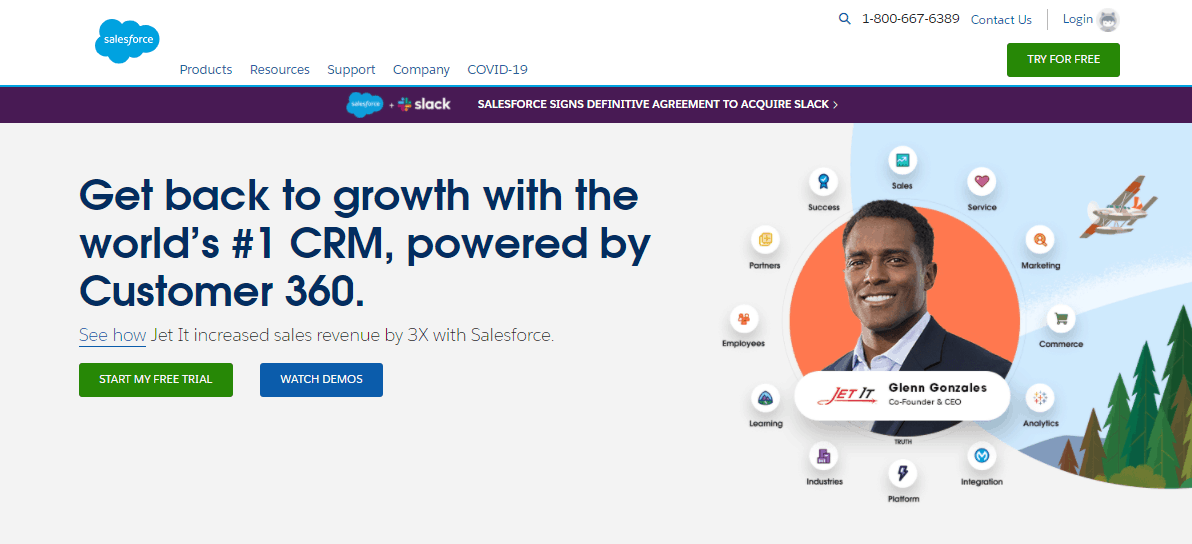 Salesforce is yet another great and useful app builder that offers you hundreds of pre-built apps for all your needs, no matter what type of business you are running.
Thanks to this tool, you will easily increase your productivity; thanks to its features, you will work smarter and more efficiently, and you won't need any special knowledge in coding.
This tool allows you to organize your app better and see how to improve your business. Without any doubt, this tool will make your business flourish, and it is one great alternative for Appmaker.xyz.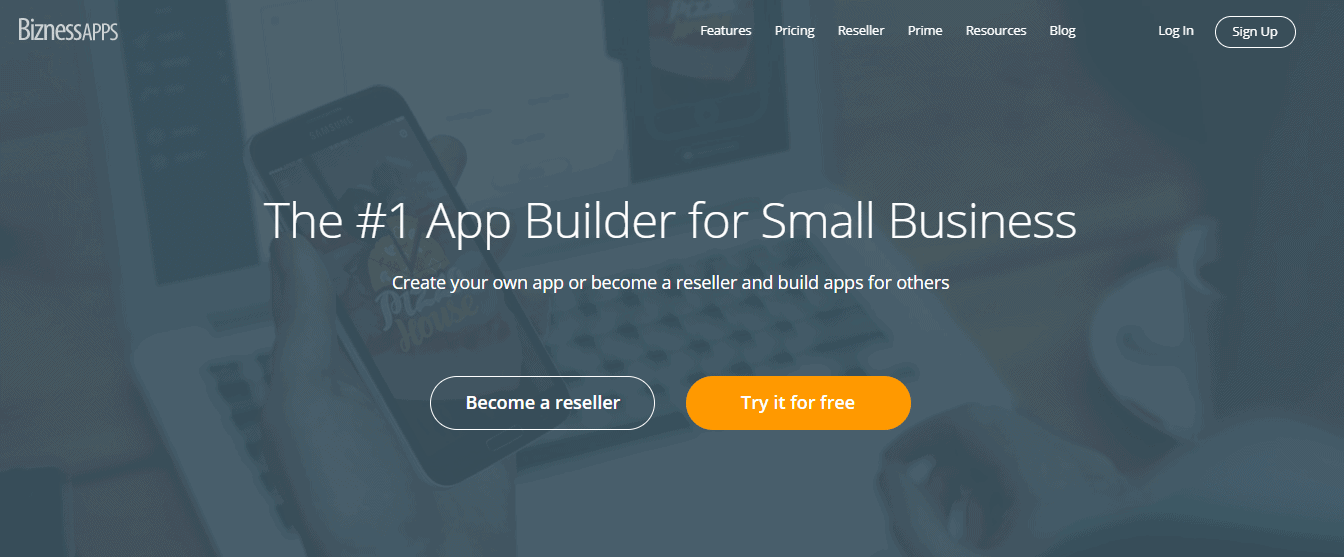 This tool is a perfect solution for you if you are running a small business and want to improve it without expensive tools and developers.
This tool offers plenty of features, using which you will be able to create apps with a beautiful design that your customers can easily install and use on their mobile phones.
You can easily manage your content with this tool, and it will make your business more efficient. So, Bizness Apps is something you have to keep an eye on when searching for the perfect Appmaker.xyz alternative.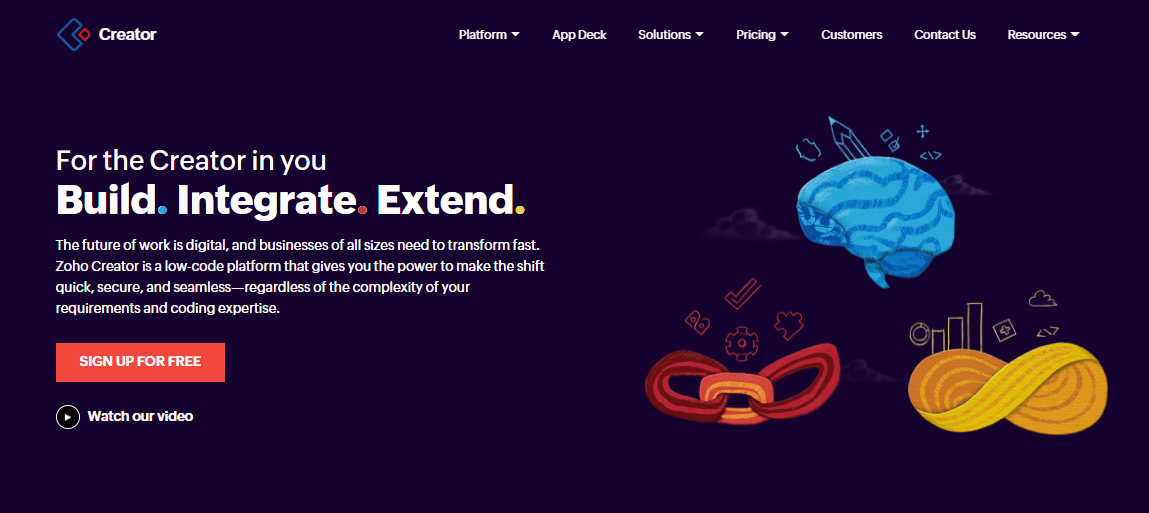 This is a good platform for low-code application development, and it is a great alternative for Appmaker.xyz. Thanks to Zoho Creator, you will be able to create unique apps for your business that your users will love a lot.
The features of Zoho Creator will help you build your first app and extend its functionality by adding more options. This is particularly useful for when your business starts to grow, and you need constant updates on your app in order for everything to stay functional.
You can efficiently control user access and easily integrate other applications as well.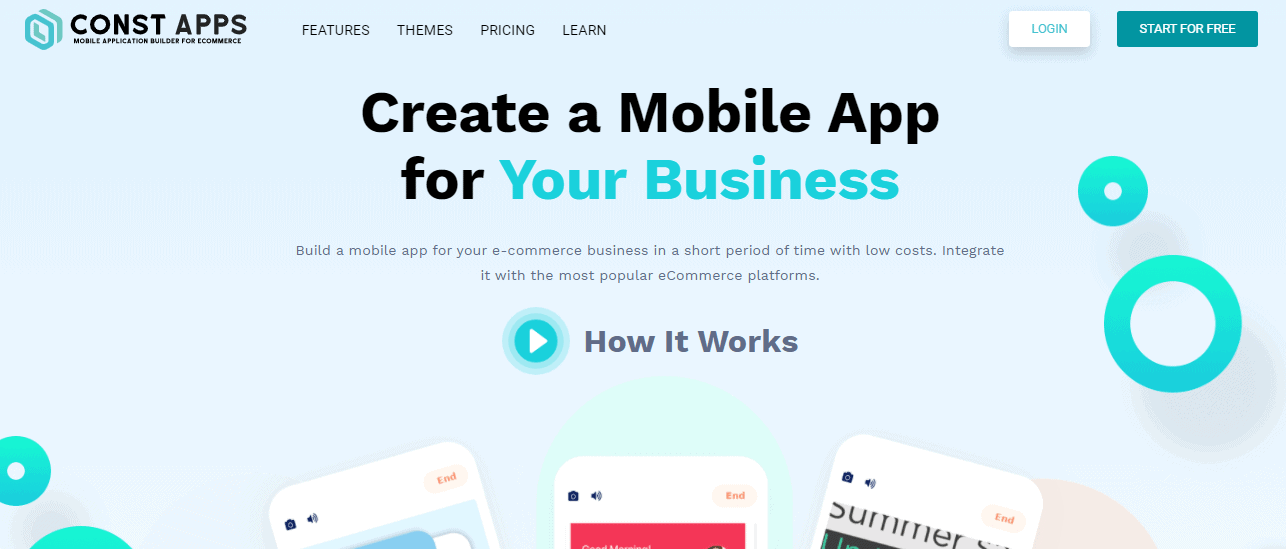 Lastly, ConstApps is a great solution if you need an eCommerce business app. Thanks to this tool, you can easily create low-cost apps that you can integrate with the most important eCommerce platforms.
It offers plenty of features for creating a functional and effective app. You will be provided with strong AI-powered tools and loyalty tools as well; these tools will make your app look like a true eCommerce beauty.
Along with many features, ConstApps also provides you with plenty of different themes and templates to use in the app-building process.
Frequently asked questions regarding mobile apps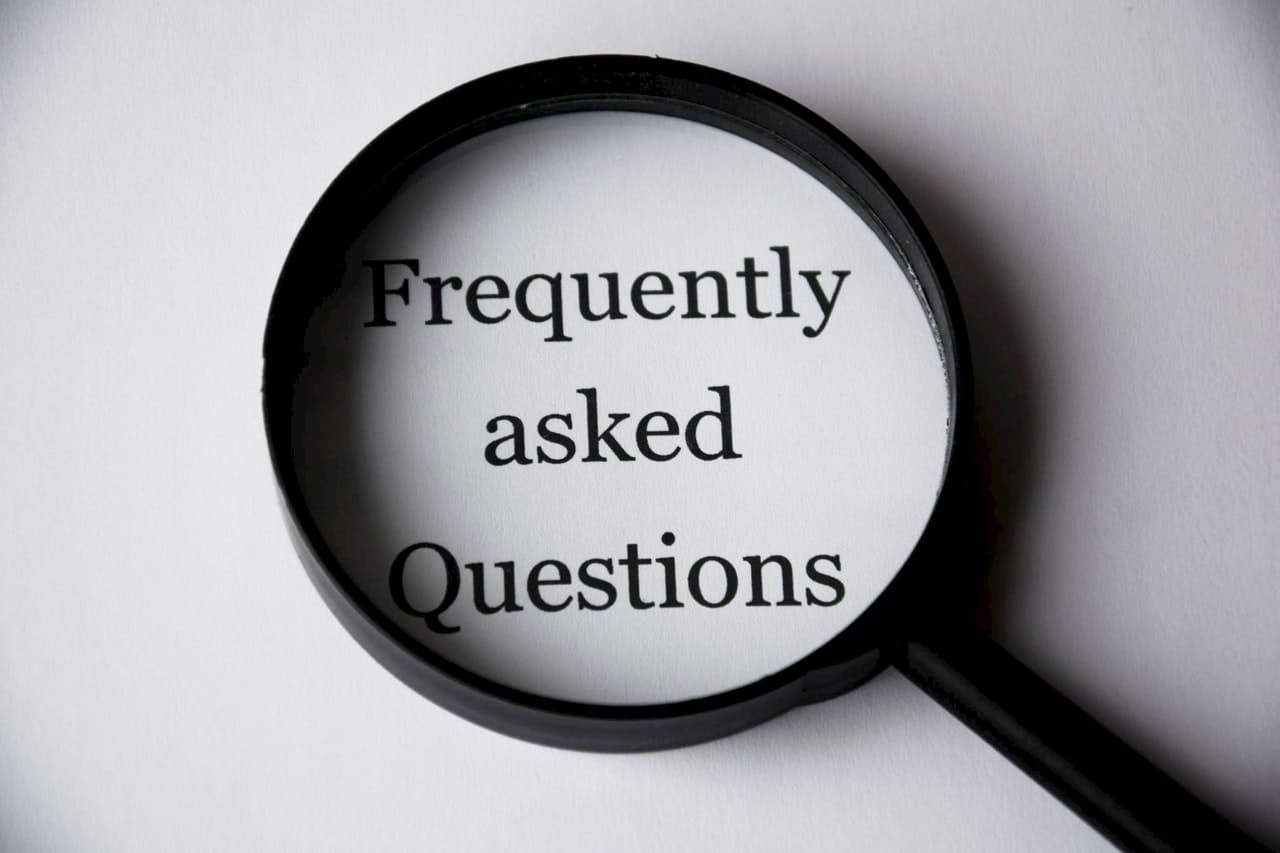 What are the costs of mobile app development?
As we pointed out in this article, if you are hiring an app developer, the costs can be extremely high, going from 2000 dollars to more than 50.000 dollars. But if you use app-building tools, then those costs are significantly lower, and they rarely go beyond 1000 dollars. There are some free app-building tools as well if you need some basic apps only.
Are mobile apps useful for my business?
Mobile apps can improve your business significantly since they make your work more accessible to your clients. Through apps, you can easily connect with your clients, and your products and services can be presented way better.
What are the most important features that you need to include in your mobile apps?
Your mobile app, in general, needs to be simple, with a great visual design that attracts attention. It needs to be fast and reliable, with clear options and buttons, push notifications, menus, lists, etc.
Conclusion
Mobile apps have become extremely important over the last decade, thanks to many of their abilities. Using them, you can easily connect with your clients and present yourself in a professional manner.
Appmaker.xyz helps you get what you need from a mobile app, but do keep in mind that every tool has its amazing alternative. The alternatives that we presented in this article can do an extraordinary job!
Latest posts by Vekas Rahimić (see all)
Where Should We Send
Your WordPress Deals & Discounts?
Subscribe to Our Newsletter and Get Your First Deal Delivered Instant to Your Email Inbox.
Thank you for subscribing.
Something went wrong.
Keep reading the article at WP Newsify. The article was originally written by Vekas Rahimić on 2021-04-13 17:57:37.

The article was hand-picked and curated for you by the Editorial Team of WP Archives.