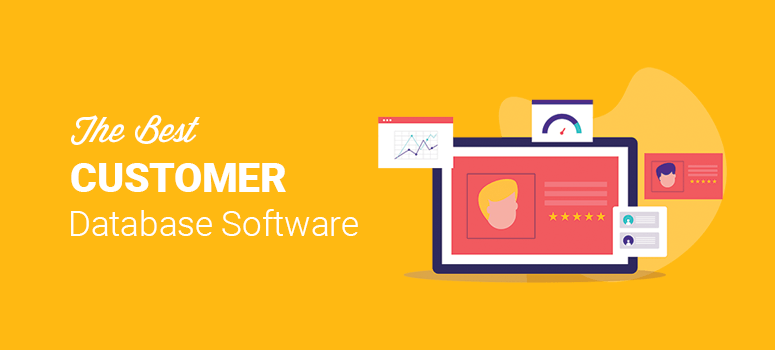 Are you looking for the best client database and customer database software?
Building a client database is the modern way to collect and store information about your clients. This data will be handy and easy to locate on a customer database software.
Unlike contact management, customer database software allows you to store project details, communications with customers, and much more.
With this information, you can easily search for your top customers and prioritize customers based on their interactions with your site.
A client database software is also helpful in maximizing your sales. By efficiently following up with new leads, you can act at the right time to convert them into paying customers.
In this article, we'll share some of the best client database and customer database software to manage customer relationships.
Best Customer Database Software
Below, you'll find the top client database software. This software help manage your relationships with customers and organize business communication for better use.
Let's get started.
1. Freshworks CRM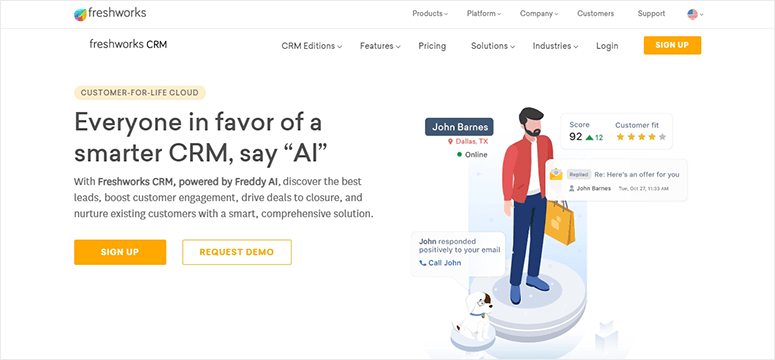 Freshworks CRM is a popular customer database software based on artificial intelligence A.I. technology. It helps manage your clients' data to find out potential leads, boost engagement, get new user sign-ups, and retain existing customers.
It starts by tracking page visits and user activity on your site to learn your visitors' intent. With automated and personalized chats, you can quickly connect with users in real-time.
Freshworks lets you build custom forms to collect user information. This information is perfect for designing your email marketing campaigns and convert your website traffic into sales.
If you have a large team, this software will store all customer interactions in a single dashboard. It ensures centralization so that your team members would know exactly what deal is in process with each customer.
Get Freshworks CRM today!
2. Monday
[…]
This article was written by Waseem Abbas and originally published on IsItWP – Free WordPress Theme Detector.