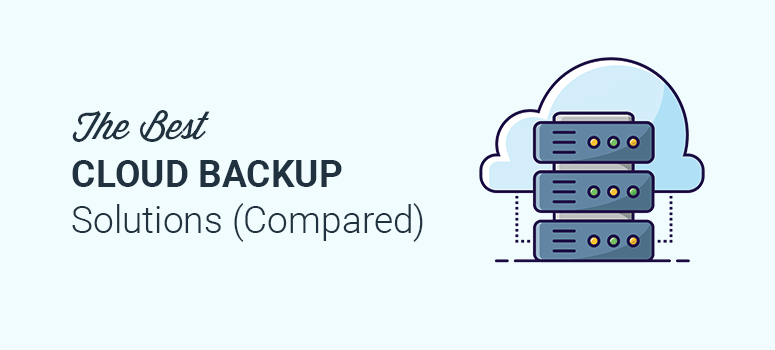 Are you looking for the best cloud backup solutions?
Backups are necessary to keep your website secure from any data losses. The modern way to protect your data is to create backups on the cloud. That way, you can access the backup from anywhere and restore your website quickly.
Manual backups on your computer are static, and you can restore the website from that specific computer only. In comparison, cloud backups are more secure and easily accessible for you and your team.
In this article, we'll share some of the best cloud backup solutions for small businesses and eCommerce stores.
Best Cloud Backup Solutions for Small Businesses
Below, you'll find the top cloud backup solutions to add, manage, and restore backups for your website. Each platform has a unique set of features for backup management.
Let's get started.
1. UpdraftPlus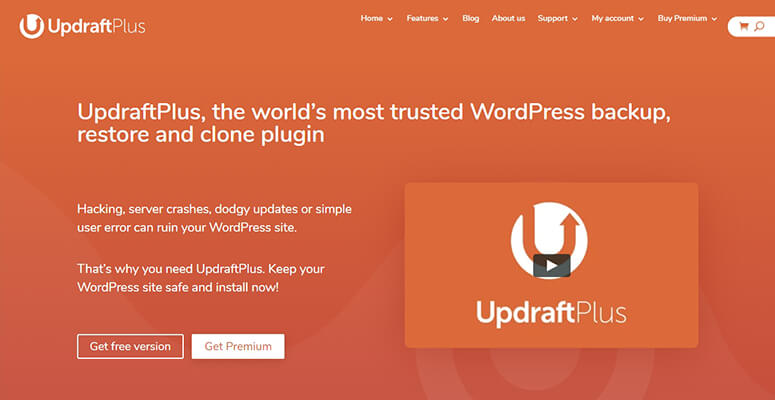 UpdraftPlus is a popular WordPress backup solution on the market. It lets you restore your website in case of a hack, server crash, the infamous "white screen of death", or any other issue.
UpdraftPlus has a simple and intuitive interface to create backups and restore your website in a single click. You can manually create backups or schedule them for a specific time on a daily, hourly, weekly, or monthly basis.
UpdraftPlus has incremental backups to only upload the changes instead of running a complete backup. This saves you time and your server resources. The backup also includes non-WordPress files and databases.
This plugin seamlessly works with WordPress multisite networks, too. If you plan to update your WordPress version, plugins, or themes, it automatically backs up your website to ensure that you don't lose anything.
Get UpdraftPlus today!
2. BackupBuddy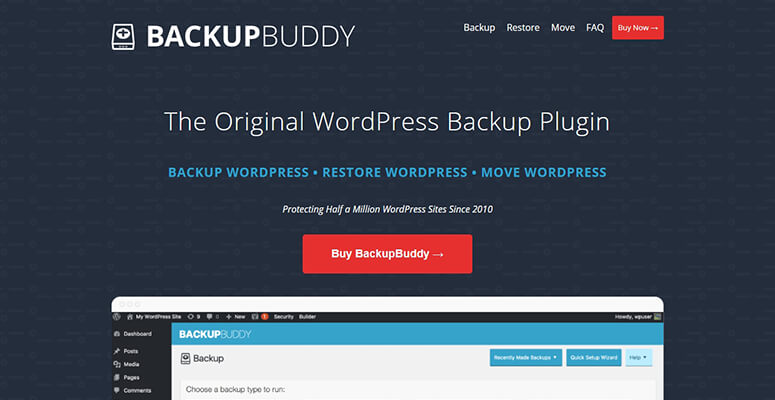 BackupBuddy is a premium WordPress backup plugin for a complete website backup, including files and databases. It offers automated and scheduled backups on the cloud.
You can customize the backup contents to avoid full backups every time. BackupBuddy integrates with popular cloud platforms like Dropbox, Google Drive, Amazon S3, and more.
This plugin sends alerts and notifications when your backup is complete or when a backup requires attention. All backups are easy to restore within your WordPress dashboard. It also
[…]
This article was written by Editorial Team and originally published on IsItWP – Free WordPress Theme Detector.