The first step to opening a successful dropshipping business is finding a good supplier. Since you don't actually hold any stock yourself, the supplier is responsible for shipping out your supplies, ensuring quality and price consistency. When you don't produce everything you sell, you can't fully control what you're sending out. And that is why finding a good supplier is your number one task.
However, some suppliers may be cheaper may also be inconsistent in quality. And others that consistently provide a top-notch product may be more expensive. That's why we decided to list some of the best and most popular dropshipping companies. We will list out for you their pros and cons and let you choose the rest yourself. The choice truly is yours.
1. SaleHoo
SaleHoo is an excellent dropshipping company and offers a massive supplier database you can pick from. We will mention it right away; a yearly membership costs only $67. Furthermore, it provides you access to over 8000 suppliers to fill your stock. Isn't that an incredible offer?
Every wholesaler is also carefully screened before acceptance. So you can ensure there aren't any scams or low-quality suppliers involved. A yearly membership will also grant you access to a feature called Research Lab. This feature will provide insightful data into what customers are buying at the moment and which products are rising in popularity.
2. AliExpress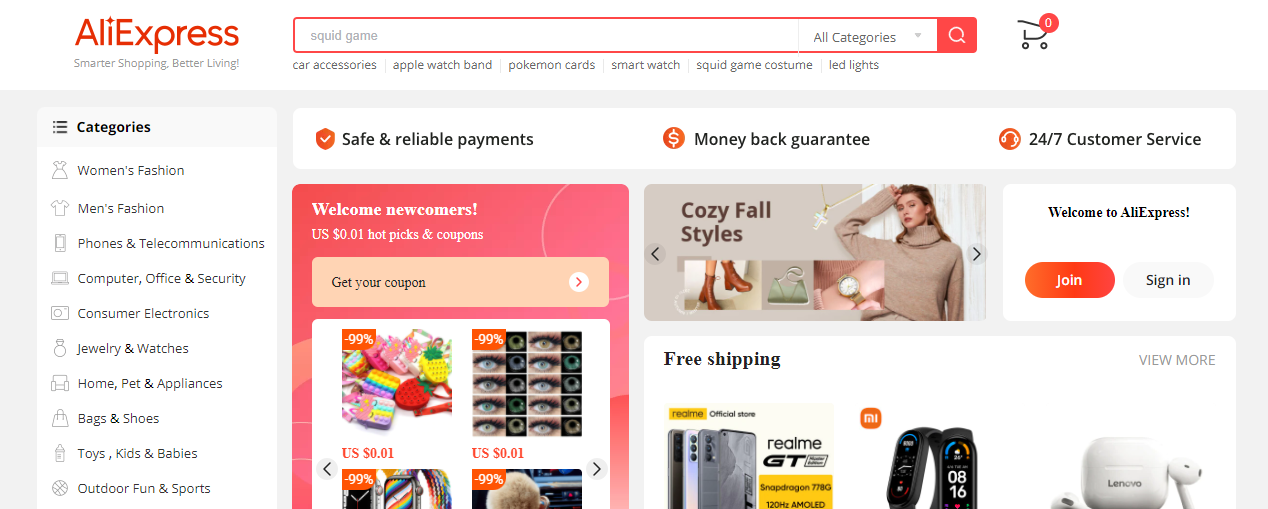 AliExpress is a massive online marketplace you've probably heard of at least once before. The great thing is that you can use AliExpress both as a drop shipper or a wholesaler. It has millions, if not more, of products ready to ship at any given moment. And if you're looking to buy at wholesale prices, AliExpress is the right place to visit.
Since you can order only a single unit of an item, this eliminates the need to store any inventory. Also, it can save you a lot of money in that regard. However, if you intend to use this marketplace as your source of suppliers, we suggest you get another tool that can moderate and streamline the process.
3. Oberlo

Oberlo isn't a company; it's a Shopify plugin. But hear us out before you scroll on, and we promise you, you won't regret it. This plugin can be a great choice if you don't have much experience in dropshipping and are hoping to start from scratch.
Furthermore, it will help you connect to suppliers across various platforms and automate most of the process. So, there isn't much you'll have to do yourself but pick the products you want to sell. It's an ideal choice for beginners and is worth looking into, especially
[…]
This article was written by Ivana Banić and originally published on WP Pluginsify.