If you're looking for a privacy-focused Google Analytics alternative, you might want to consider Plausible. It doesn't use cookies to track you or your website's visitors. Furthermore, Plausible is fully compliant with leading privacy regulations, such as the General Data Protection Regulation (GDPR) and the California Consumer Privacy Act (CCPA) [1].
Plausible is also streamlined and offers a user-friendly dashboard. When compared to Google Analytics, it has a more accessible learning curve and a more straightforward interface. You can even integrate Plausible with Google Search Console to view your most successful keywords.
With Plausible, you can access visual and numerical data about unique visitors, bounce rates, referral sources, conversion events, and more.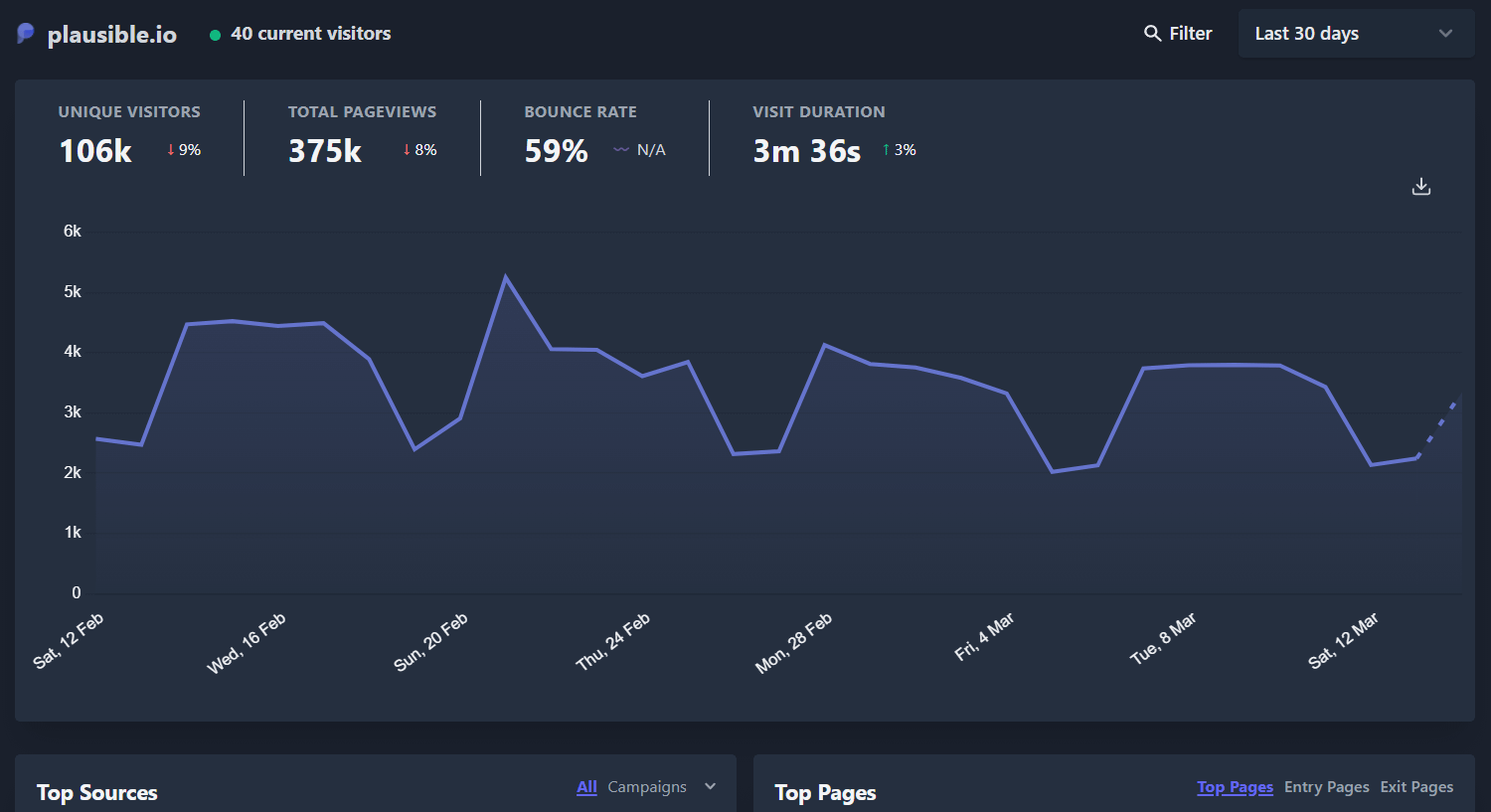 Plausible is also a great choice for e-commerce sites. It can track your tagged ads, social media posts, and emails across different platforms. Therefore, it can analyze your buyers' journeys from lead capture to conversion.
You can even send weekly or monthly reports to your email inbox or Slack account. This feature enables you to easily monitor your analytics long-term, without constantly logging in.
Moreover, Plausible is a lightweight Google Analytics alternative. It uses minified scripts that have minimal impacts on your site's performance. Therefore, it shouldn't have adverse effects on your website's loading times.
Overall, Plausible is a much simpler alternative to Google Analytics. It may be a great choice if you're running a smaller site or you don't want (or need) to contend with vast amounts of data.
? Pros:
Simple and user-friendly interface
Security-focused platform with data privacy measures
Integrations with Google, email marketing, and social media
? Price: Plausible costs $9 per month. You can also take advantage of a free trial period before you sign up.