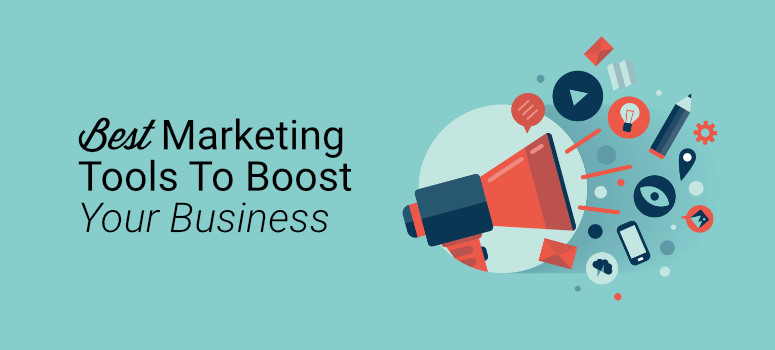 Are you looking for the best online marketing tools for your WordPress site?
When you run an online store, you need to have a marketing strategy to spread the word about your brand and generate sales. No matter how good your products are, without proper marketing, you won't be able to boost revenue or drive traffic to your site.
In this article, we're going to compare the top marketing tools you can use for your website. But first, let's look at why using marketing tools on your site is crucial for your business' success.
Why Use Marketing Tools on Your Website?
There are many reasons why you should marketing tools to increase conversions across your site. Here are the top 3 reasons we've found:
1. Boost Brand Visibility
Without taking action where you can to extend your reach, you'll fail to attract many customers in your target market.
Using marketing tools on your website allows you to reach more people so you have a higher chance of making sales and increasing revenue for your online store.
2. Build Social Proof
When new customers see your brand or explore your website, they're looking for reasons to do business with you instead of your competition. Social proof shows visitors that your brand is worth the investment and gives you an edge that other businesses don't have.
By proving its likeability with customers and clients through reviews and ratings, you can convince new customers to purchase quickly.
3. Reach a Wide Audience
Thanks to the internet, anyone around the globe can discover your brand and choose to take action. Online marketing tools give your business the traction and views it deserves by promoting its products and services.
Now that we know the benefits of having marketing tools on your website, let's look at the top choices currently on the market.
1. OptinMonster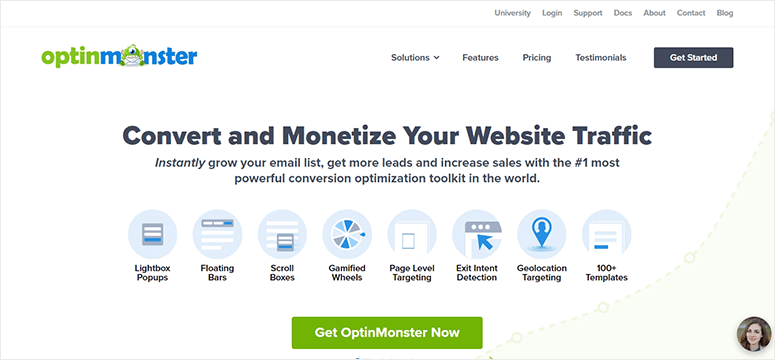 OptinMonster is the most popular lead generation software on the market for WordPress. Trusted by more than 1,000,000
[…]
This article was written by Editorial Team and originally published on IsItWP – Free WordPress Theme Detector.