SaaS, or Software as a Service, is a software distribution model. A service provider maintains, hosts an application, and makes it available to end-users over the Internet. This distribution model is based on a cloud model of operation, which essentially allows access to applications over the Internet.
Moreover, SaaS applications are available to any device with a network connection and are accessed mainly through web browsers. The types of applications that belong to the SaaS group can range from those used for personal entertainment to advanced IT tools, and the most common users of these applications are B2B and B2C users.
SaaS management is the process by which operations within an organization's SaaS applications are managed daily. This process includes managing user lifecycle, identity and access, spend optimization, application configuration, visibility and audibility, and much more. When we see what is on the list of things SaaS management entails, we can easily conclude that we need some SaaS management tool to help us manage our SaaS app or apps.
Below we bring you a list of the best SaaS management platforms that you should consider.
1. Zluri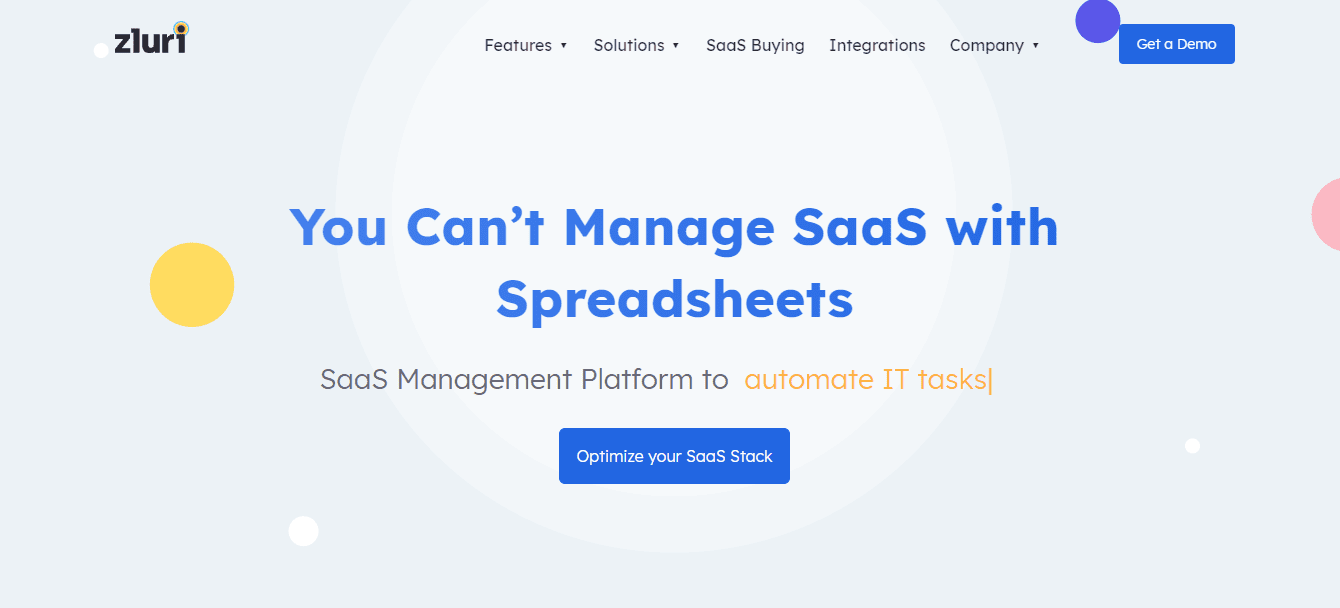 First on the list of SaaS application management platforms is Zluri, which helps and makes it easier for users to discover, manage and optimize all their SaaS applications through just one dashboard. Even though it can be used by any organization, it is primarily intended for IT teams.
This platform has proven to be the best in proactive monitoring and management of SaaS costs, automation of end-to-end application renewal management, buying, renegotiation, and many other services that guarantee savings for SaaS applications management.
Features of Zluri are Smart application discovery, Application cost optimization, Application utilization data, Easy renewal monitoring, Smooth vendor management, and Real-time insights and reports.
2. BetterCloud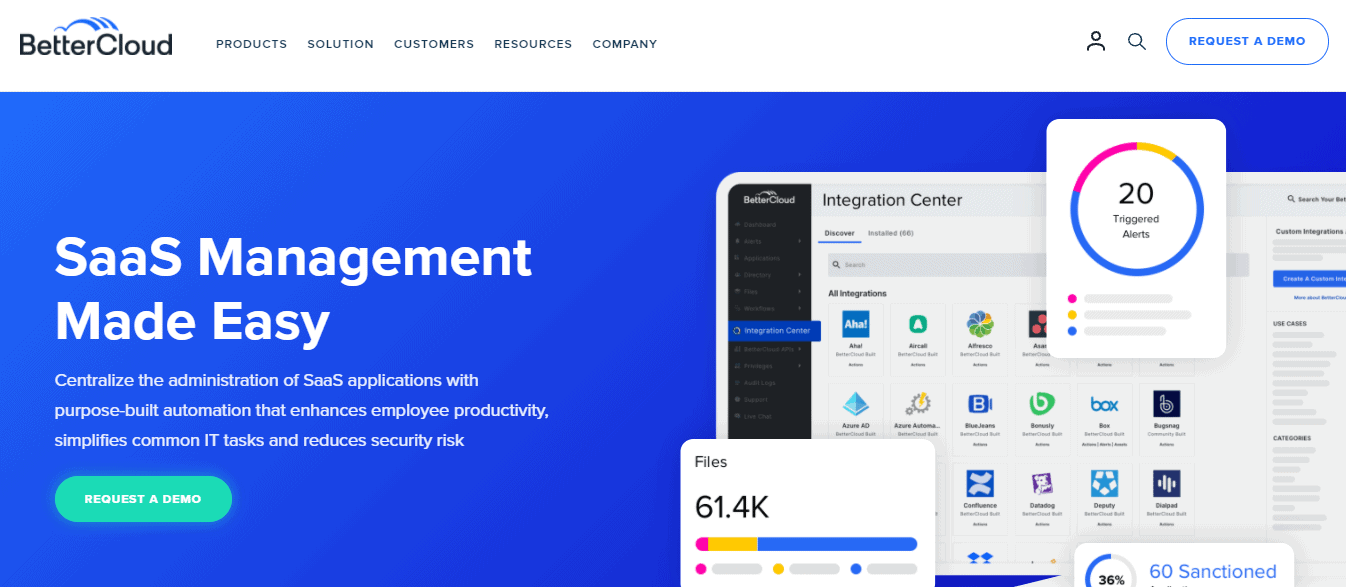 BetterCloud is a SaaS application management platform that allows IT professionals to manage their stack of SaaS applications in a digital workspace. Brands such as Zoom, Walmart, Square are relying on this platform. It is an excellent indicator that this is the right choice if you want to gain insight into the SaaS environment, improve operational efficiency, and increase control.
Some of the advantages of this platform over others are automation of your onboarding and offboarding tasks, better control of updating and managing users in Google Workspace, control and visibility of document sharing in many popular applications, automation for Salesforce user profiles, roles
[…]
This article was written by Amina Camdzic and originally published on WP Newsify.