D
o you want to learn how to start a personal finance blog but aren't quite sure where to begin? In this tutorial, we'll take you through the process step-by-step so you can get your blog up and running.
Without the right tools and instructions, starting a blog can feel overwhelming and time-consuming, especially for beginners. But you want to tell the world what you know about finance so you're willing to put in the effort to create a successful website.
And don't worry, we're here to help you out.
In this guide, we'll show you how to create a personal finance blog step-by-step and also share some powerful tools along the way.
Let's dive in!
Before we dig into the tutorial, let's talk a bit about what a personal finance blog is.
What is a Personal Finance Blog?
A personal finance blog is typically a type of blog where the owner shares their financial advice based on their own experiences with money, debt, investing, budgeting, and so on.
To give you a better idea, let's take a look at a few examples of successful personal finance blogs.
The first example is a blog called Afford Anything written by Paula Pant. Her goal is to help readers earn financial freedom and escape the 9-5 through real estate investing.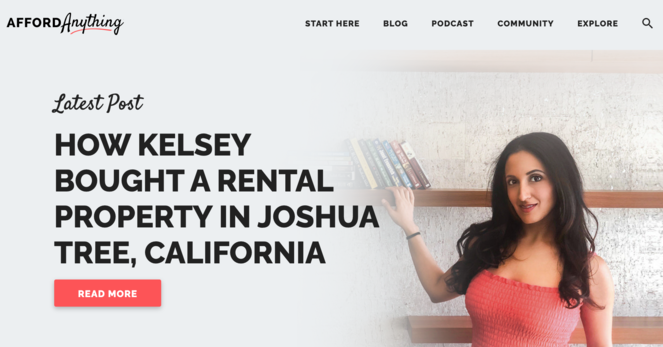 This website is full of blog posts and online courses. It offers tips on better spending habits and how to grow your savings and income.
Some of the topics covered on this blog include:
17 Lessons to Improve Your Money & Life
How to Stop Talking Yourself Out of Your Dreams
15 Insightful Books about Investing, Money, Work and Life
Another great example of a finance blog is Rich and Regular run by Kiersten and Julien Saunders.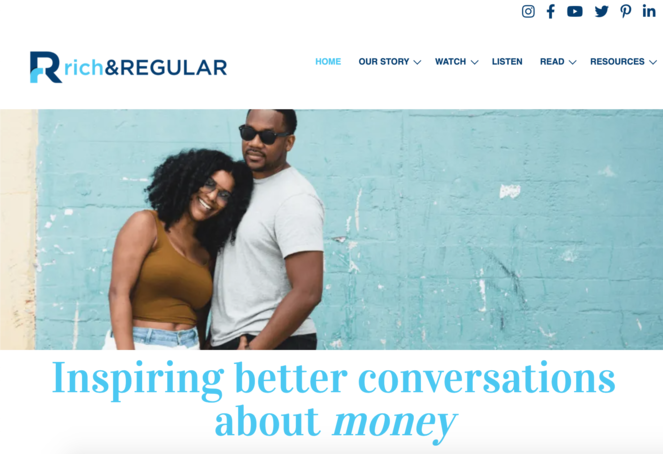 This couple uses their blog to share their story of paying off $200,000 of debt and boosting their net worth. They urge their audience to speak openly about money and reconsider their role in the workplace. They also aim to teach their readers how to make smarter choices early on with their finances to achieve financial freedom.
Some of the popular posts on this blog include:
Revisiting Our Financial Plan
Why Financial Rules of Thumb are Trash
Is Getting That Raise Even Worth It?
The last example we'll share with you is a blog called Wallet Hacks by Jim Wang.