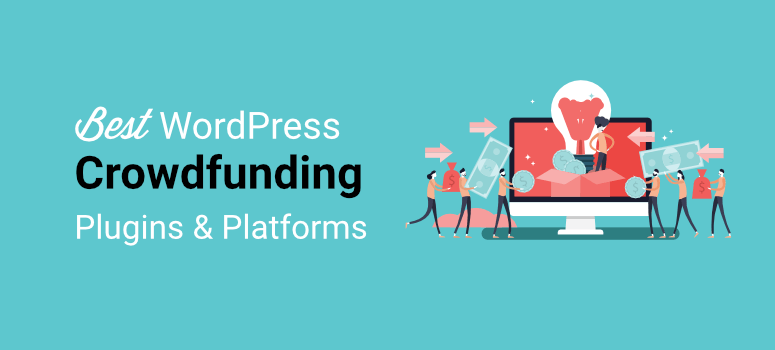 Are you looking for a seamless way to create fundraisers on your site?
Crowdsourced fundraisers can help you turn ideas into a real business. It's also an effective way to raise money for charity, relief funds, and special causes.
We've rounded up the best crowdfunding plugins for WordPress so that you can easily promote your cause, collect payments, and manage the campaign.
Choosing the RIGHT WordPress Crowdfunding Plugin
The right crowdfunding plugin will be unique to your needs. This means there's no plugin that's the absolute best. You need to pick a plugin to raise funds based on factors like:
What kind of fundraiser are you planning? Is it to develop a product or is it for charity?
What payment methods do you want to provide?
Would you need recurring payment options?
Do you need to issue receipts and confirmation emails?
Do you want to collect email addresses for your marketing campaigns?
So before we get started, you need to consider the different factors that could affect your decision.
We've selected plugins that are easy to use, affordable, and highly customizable as well.
Best WordPress Crowdfunding Plugins
Here's our top pick of the best WordPress plugins to run successful crowdfunding campaigns online.
1. GiveWP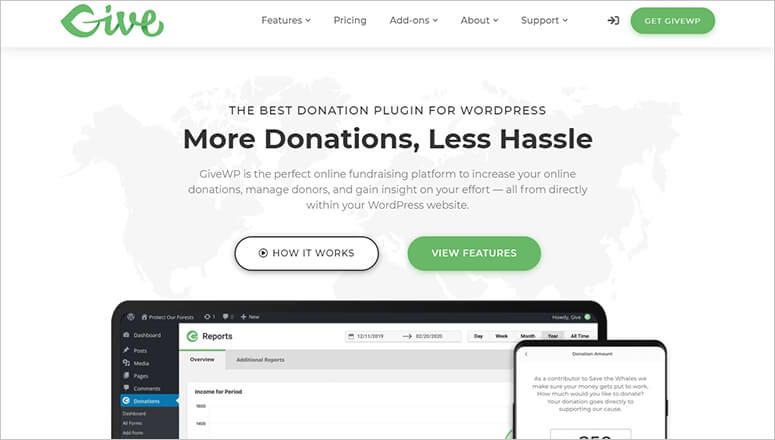 GiveWP is the best WordPress donation plugin to raise money online. It's at the top of this list because it has all the features you'll need to run successful full-fledged fundraisers.
All you have to do is create and customize donation forms for your website. Then users can make donations through 18+ payment gateways.
It also lets you set up recurring donation payments if you want to use a subscription model. Plus, GiveWP supports text-to-give options to make it even easier for donors to support your cause.
GiveWP comes loaded with full-featured reporting and powerful donor management. And the best part is there are no added fees!
Key features
Multiple display options with custom
[…]
This article was written by Editorial Team and originally published on IsItWP – Free WordPress Theme Detector.