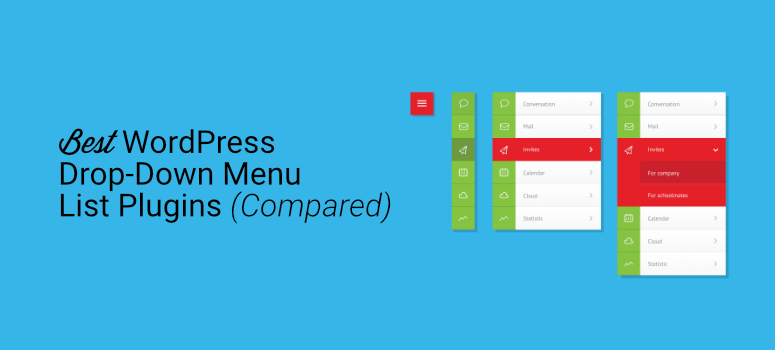 Are you considering adding a drop-down menu to your WordPress website?
Drop-down menus can be a great addition to your website. They organize your site links and put them in an easily accessible place so users can explore your content.
That's why, in today's tutorial, we're going to look at 6 of the best WordPress drop-down menu plugins on the market.
Before we do, though, let's make sure we're clear on why you'd want a drop-down menu on your WordPress site in the first place.
Why Add a Drop-Down Menu to Your WordPress Site?
There are many reasons why adding a drop-down menu to your site is a good idea, both for you and your site visitors.
Here are a few of the major advantages:
1. Improve Site Navigation
When users can easily navigate your site content, it's easier for them to pay full attention to your campaigns, products, services, and more. They can focus more on the value you provide instead of what kind of experience they have getting around your website.
2. Place Important Content Above the Fold
For the most crucial content you want your visitors to see, it's important to place it where they can spot it right away. Otherwise, they'll miss out on your offers and campaigns.
Adding a drop-down menu to your website lets you put the most important information above the fold. This makes it easier to conserve screen space for other elements you want to add, like images, sidebars, landing pages, and so on.
3. Save Users from Overscrolling
People new to your website don't want to jump through hoops to access your content or learn about your brand. They want direct answers to their questions and solutions to their problems. If you make them scroll endlessly to reach their destination, you'll increase your bounce rate and fail to create returning visitors.
4. Enhance the User Experience (UX)
At the end of it all, you want to create a seamless user experience (UX) for visitors on your site. The second they encounter issues or friction, they'll be quick to leave and slow to return–if they ever do.
To improve your site's conversions and reach your marketing goals, you need to think like your site visitors when creating the design. This means using tools that enhance UX and make it easier for users to engage with your content and campaigns.
One of the tools you can use to accomplish this is a drop-down menu.
Now, let's go over 6 of the best drop-down menu plugins you can use for your WordPress site.
1. WP Mega Menu by Themeum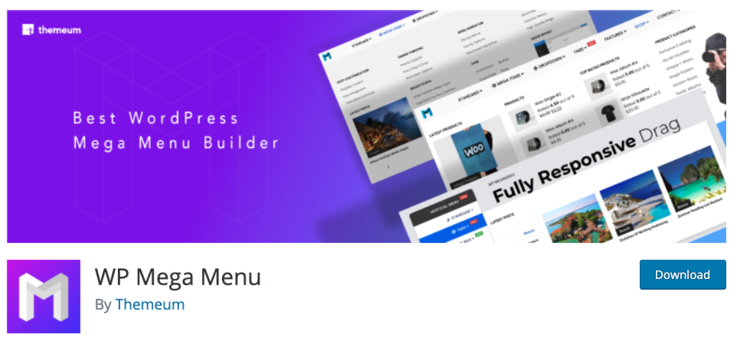 […]
This article was written by Editorial Team and originally published on IsItWP – Free WordPress Theme Detector.