Creating a website with a lot of content is hard work and generally takes several weeks, even months. As a website owner, you want your website to be readable by visitors coming from all over the world because you certainly wouldn't want to limit your audience to a particular region or a country.
WordPress multilingual plugins allow visitors to translate your website's content into multiple languages by detecting where they are coming from. In this article, I will share a collection of the best WordPress multilingual plugins to make your website readable for all visitors.
Weglot allows you to easily translate and display your website in different languages. Thanks to its technological approach, Weglot is compatible with any Theme and Plugin, including WooCommerce.
Features That Makes Weglot Multilingual WordPress Plugin a Great Choice:
It's SEO optimized, automatically applying Google SEO best practices for you (unique and dedicated URL for your translated pages, href lang tags, source code translations).
You can use both automatic and manual translations, invite team members to collaborate or even have access to professional translators.
They're several other options to further manage and monitor your translations the easiest way possible, including a visual editor, to let you translate while being on your web pages.
Pricing: The WordPress translation plugin is freemium with a 10-day free trial period. Today they have c. 30,000 users, being the most 5-star rated multilingual plugin of the Directory.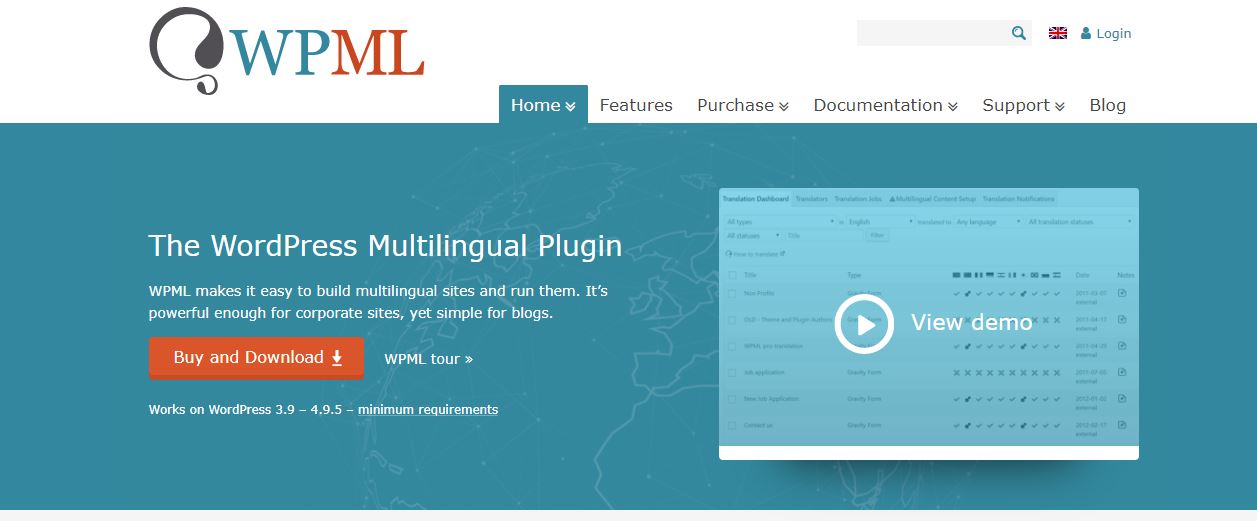 WPML makes setting up multilingual websites very easy for everyone. After a simple installation, you can choose the languages you want your website to be translated into and start translating your content.
Features That Makes WPML Multilingual WordPress Plugin a Great Choice:
The WordPress multilingual plugin currently supports over 40 languages and you also have the choice of adding language variants such as Canadian French using the language editor. The great
[…]
This article was written by Moeez and originally published on WPblog.