The second decade of the 21st century started with a bang. Or, more specifically, with an existential crisis that ground the planet to a halt. And just like every other crisis humanity faced, it taught us a plethora of important lessons, from overreliance on global trade networks to the lackings of historic workers' rights in a modern online environment.
As people realized the power of working from home, the entire workspace shifted. But another aspect of life was dramatically forced online in that time period. And that was education. For the safety of students and staff, people had to adopt new and innovative techniques to bring their schoolwork online. During the pandemic, everyone needed to adapt to worryingly fast-changing situations quickly.
Businesses adopted remote and hybrid work methods relatively easily. That's because they could view it as a potential profit by cutting costs for office rent, utilities, and supplies. Not to mention commuting subsidies. But schools can't adapt like businesses since their goals are the betterment of future generations and not profits.
That means they need a system of redundancies for any potential online classes. That's why in 2023, everyone needs a WordPress School Management plugin to help them seamlessly transition into online classes.
1. School Management
If you're looking for a versatile tool that handles all your school's needs, look no further than the School Management plugin. It can build a fully functioning online school from classes to administrative duties. With this plugin, you can create a school that has all the steps and procedures of a physical one.
You can create fair student admissions and promotions and create administrative staff. And most importantly, you can give unique roles to your teachers to manage your students more easily. With School Management, you can even create accounts for parents so that they can track their children's progress.
2. WPSchoolPress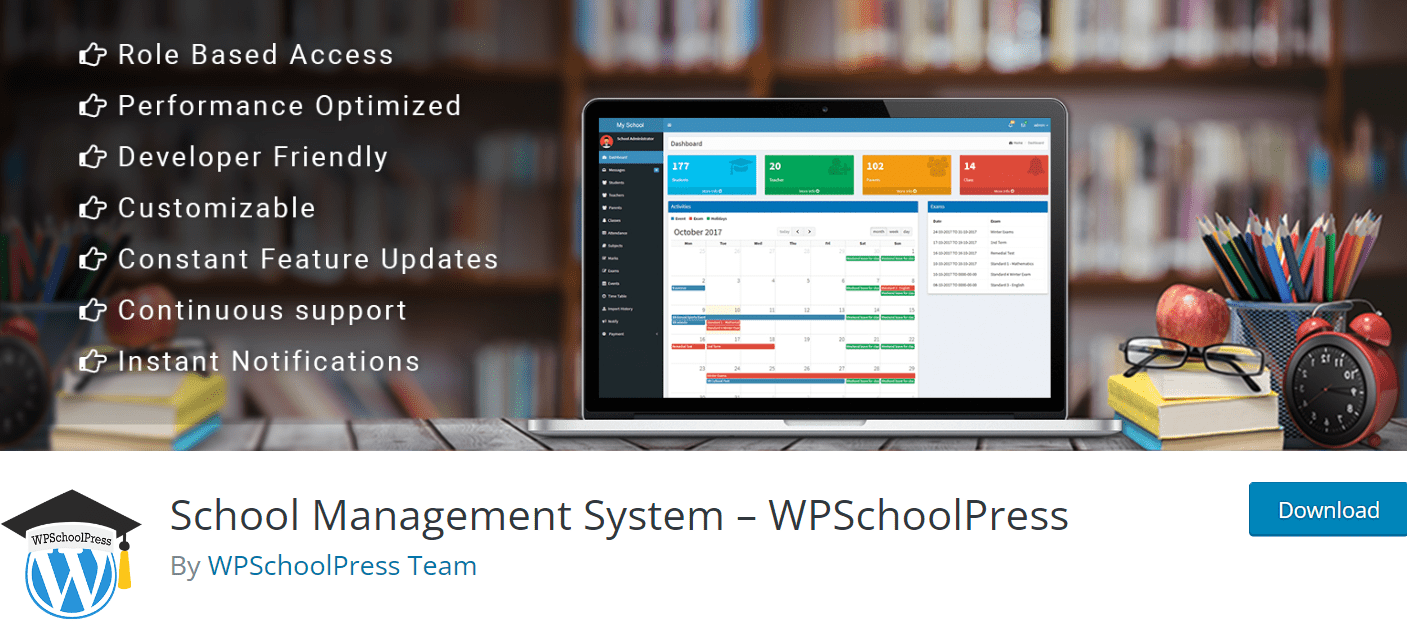 While attendance isn't a direct way to evaluate educational success, it plays an important role in creating students' habits. That's why WPSchoolPress has dynamic attendance management with which you can automatically report attendance to your students' guardians. This may seem like an unnecessary feature.
After all, students must value their education themselves. But the janky transition to online classes during the pandemic showed how quickly students lose their habits. That can lead to serious consequences such as lower academic success and mental health issues.
WPSchoolPress took extra care not to create any feature that would further strain teachers. That's why even the most complex features are easy to use and intuitive.
3. LearnPress
This article was written by Valentino Klarić and originally published on WP Newsify.