Home /
Hosting /
Bluehost 'WordPress Pro' – Managed WordPress Hosting Reviewed: Worth the Extra Money?
By Joe Fylan
November 30, 2019
Bluehost may be known for their affordable shared hosting, but now they're offering premium managed WordPress hosting alongside their low-cost options. So, if you're wondering whether their new WP Pro managed WordPress hosting plans are worth the extra money or not, then this article will help you to decide.
In this review, we'll explore what you get with Bluehost's WP Pro plans, and compare the features and specifications with those of their lower-priced shared plans.
We'll also look at the speed and uptime of our sites hosted on the Bluehost WP Pro and shared plans. The tests, conducted using Pingdom and Load Impact, also look at their ability to handle multiple visitors at once.
By the time you've finished this review, you'll know whether the Bluehost WP Pro managed WordPress hosting service is right for your website, and if it's worth the extra money compared with shared hosting and the other managed hosting plans out there.
Let's get started…
About the Bluehost WP Pro Plans
With some of the lowest-priced plans around, which include impressive features and generous specifications, it's easy to be tempted by Bluehost's shared hosting plans.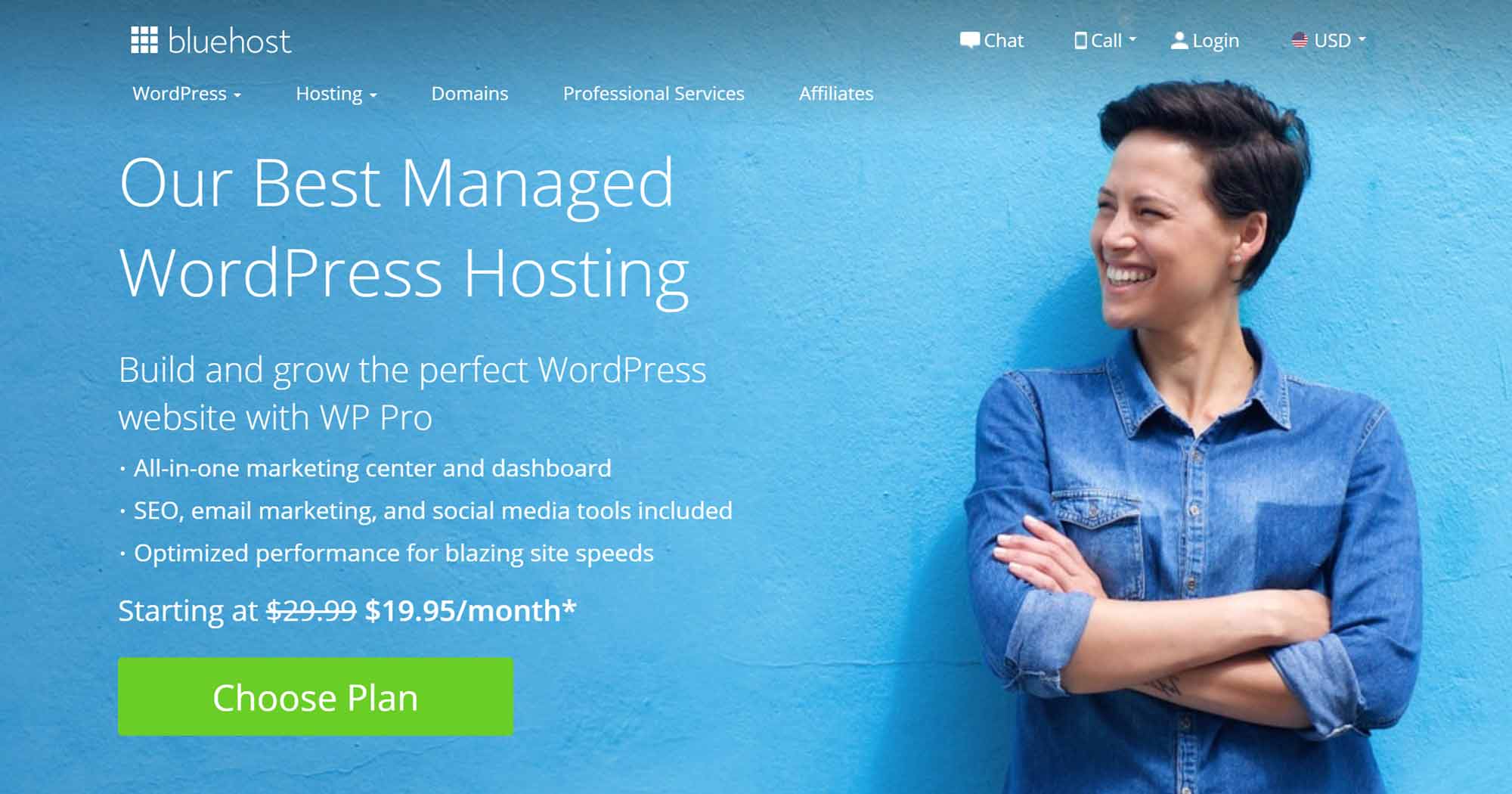 However, low-cost shared hosting isn't right for everyone. Some websites require more resources than shared hosting can provide to deliver a positive user experience. Not only that, but some website owners prefer to have the tasks involved in managing a WordPress website taken off their hands.
So, while the Bluehost shared plans represent great value for money — on paper at least — they're not suitable for every type of website.
That's where managed WordPress hosting comes in, and, in particular, the Bluehost WP Pro service.
What is Bluehost Managed WP Pro Hosting?
The launch of WP Pro sees Bluehost enter into competition with companies such as Kinsta, Pagely and WP Engine, which focus on managed WordPress hosting, as well as hosts such as DreamHost, which are primarily known for their shared plans, but now offer
[…]
This article was written by Joe Fylan and originally published on WinningWP.