Think about owning a home without any shelves, and to add insult to injury, there are no closets either. There's no way to keep track of your belongings. Isn't it a little frightening? It isn't easy to find what you need or get things done fast in this sort of home. It's every control freak's worst nightmare.
The situation described above is equivalent to creating a content strategy without a content schedule. Suppose you don't have a framework or technique to organize your approach. In that case, it may be difficult, if not impossible, to meet deadlines, monitor your success, and do many other essential things.
Having a content calendar helps you and your team with this. Using it, you can easily meet your content objectives and keep on track while keeping the stress levels at a reasonable minimum.
What Is a Content Calendar Exactly?
A content calendar is a list of when and where new material will be released in the future. Its primary goal is to help you visualize content and plan your content distribution strategy.
Upcoming blog entries, status updates, tweets, planned promotional activities, and modifications to current material might all be on your content calendar. Content calendars are usually kept in a spreadsheet, which allows you to use features like dropdowns and checkboxes.
There are no two content calendars alike; some contain numerous pages and features, while others have only a few columns and rows. However, regardless of how simple or sophisticated they are, content calendars typically share a few fundamental aspects, but more on that later.
Let's start with how a content calendar can help you.
How Are They Useful?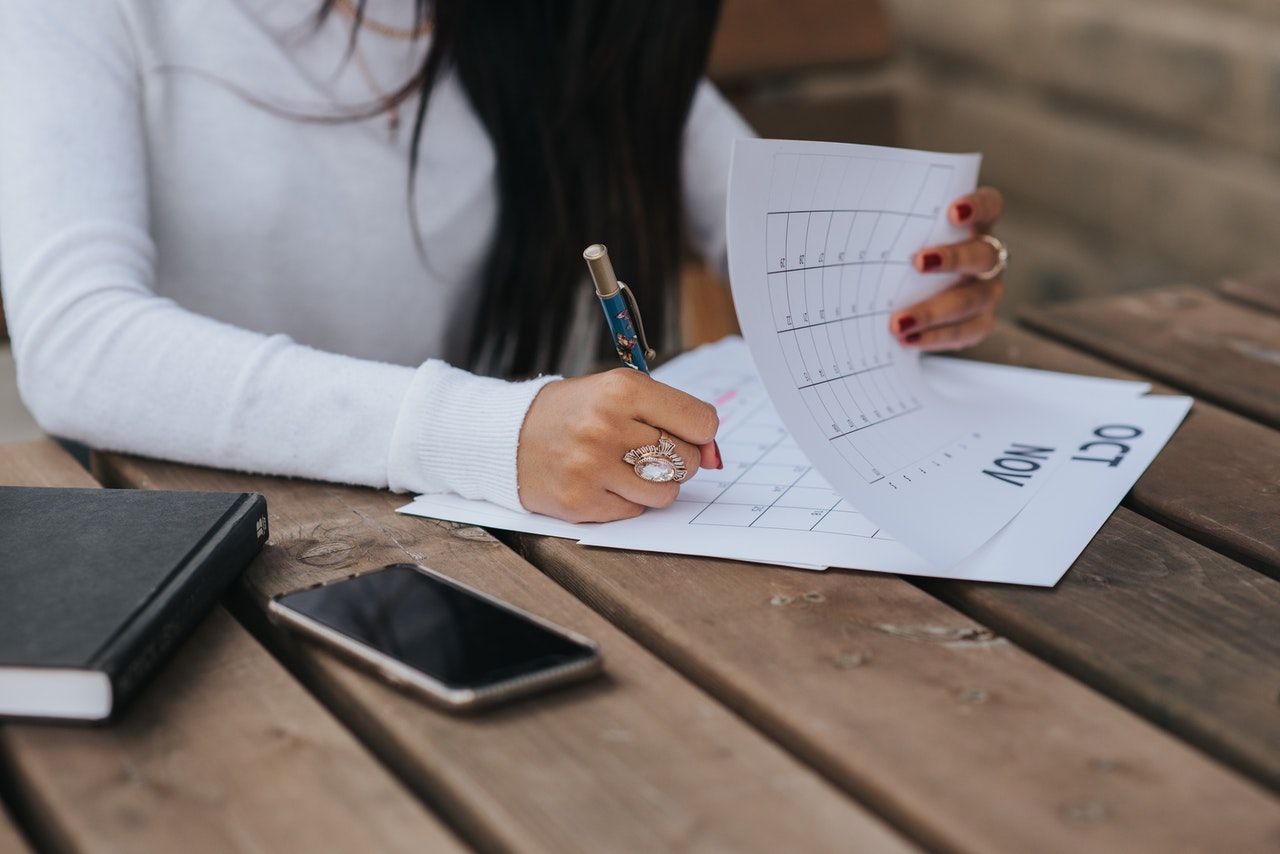 1. They Guide Your Strategy
Content calendars aid in the development of a unified, successful content marketing plan that is aligned with your overall business objectives. It's easy to lose sight of what you're attempting to achieve and post content that doesn't correspond with your company goals if you don't have a plan in place.
If one of your goals is to generate more qualified leads through organic search, your content should reflect that.
2. They Save Time
Content calendars are simple to build and save you time and frustration. Instead of rushing to complete everything on the day of, use an organized calendar to plan and schedule all of your social media content or blog posts ahead of time.
Of course, you might do it the day of, but if there's an error in the caption, for example, you could not notice it until after it's gone online.
3. They Improve Consistency
A content calendar ensures you have subjects and themes planned ahead of time and a timetable for all of your responsibilities.
Another
[…]
This article was written by Ivana Banić and originally published on WP Pluginsify.