Managing multiple sites can be time-consuming and confusing. Unless you are really good at organizing and writing down what needs to be done on what page, it is likely you will get confused or do something that is not necessary for that specific site.
WordPress is quite a simple system for managing sites, but even WordPress can get difficult to manage if you have multiple admin panels and dashboards. You would have to update your sites, plugins, and themes individually, as well as keep track of everything else happening on your sites.
Wouldn't it be amazing if you could access all of your sites and check your analytics, plugins, or extensions from one dashboard? Just think how much easier it would be to navigate your sites and see what needs to be updated or removed.
Luckily for you, that is now possible with the new feature that has been added to the Coming Soon and Maintenance Mode plugin!
The new feature that has been added gives you access to remote control. Basically, you can control, edit, customize, activate or disable from one dashboard all coming soon sites (hopefully, you know that coming soon sites are very important and a must-have if your site is under development or will soon be ready to launch) that are connected to the plugin.
On top of all that, you can also check your site statistics from there to see how your site is performing.
Since this is a new feature, we will take you, step by step, and show you how the plugin's dashboard and its other features look like. So, let's get started!
The Coming Soon and Maintenance Mode Plugin
The first thing you will see after downloading and activating the plugin is the dashboard. From there, you can access all of the features intended for remote control.
This is how the dashboard looks like: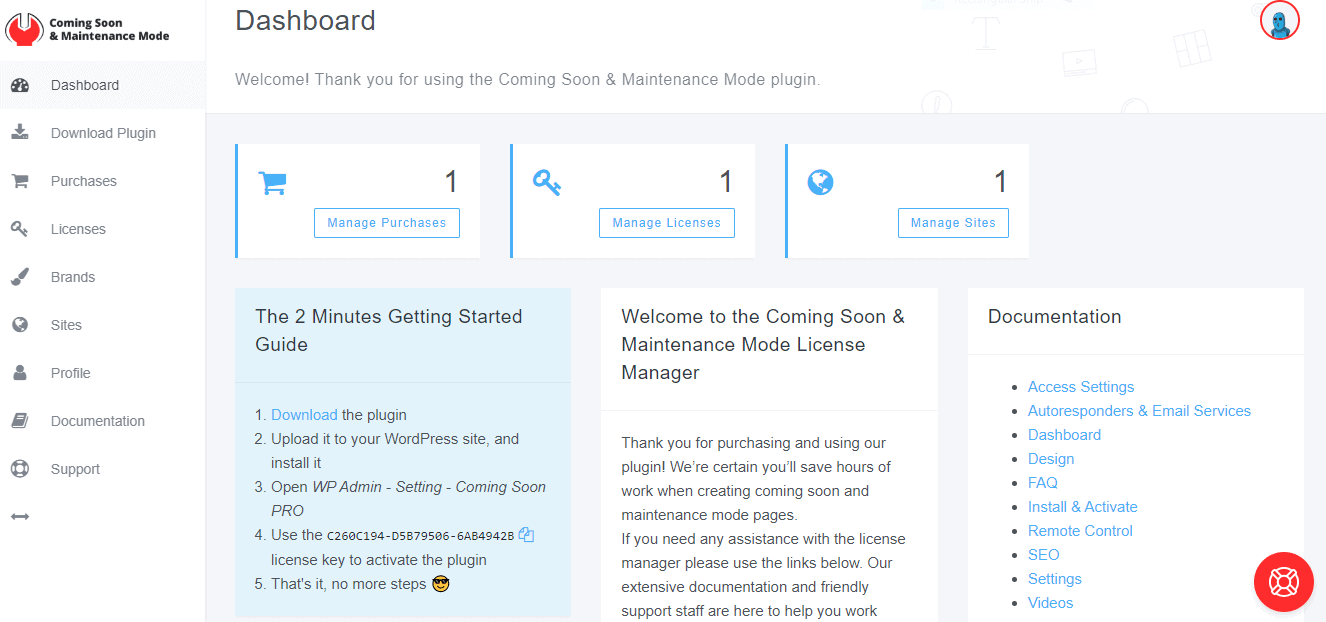 At the bottom of the dashboard, you have a short 2-minute guide for getting started that you can follow in order to activate the plugin.
Basically, after downloading it, upload it to your WordPress site, install it, open WP Admin, go under Setting, and then under Coming Soon and Maintenance Mode Pro. Here you need to use your license key to activate the plugin, and after that, you are good to go.
If, however, you are having issues, you can click on Contact Support and ask for help. The team behind the plugin will respond promptly.
As you can see above, at the top of the dashboard you have 3 boxes (manage purchases, manage licenses, and manage sites). Clicking on one of those will take you to another page where you can check out your products, sites, and do some actions.
On the left side of the dashboard, you have a menu with multiple options to click on (dashboard, download, purchases, licenses,
[…]
This article was written by Marija Blazevic and originally published on WP Newsify.