Dynamic content is content that allows websites to be adjusted to each of their visitors individually. It's a way of making your website even more personal. And a website will use different strategies to detect the characteristics of specific visitors and adapt accordingly.
Everybody likes browsing a page that is adjusted to their preferences and it shows that the owners of the website care about each of their visitors. The dynamic content can be in text, audio, or video format and is changed based on data, user behavior, and preferences.
The difference between dynamic and static content is pretty simple. A website that has content that is considered dynamic is database driven. Static content, on the other hand, is stored in HTML files. Static content is easier to use and to manage, but having dynamic content increases conversions and return visits.
Dynamic content can and will boost your marketing, bring you more conversions, and generate new leads. The goal of the company/website that uses dynamic content is to show a visitor something that they are most likely to engage with. As a result, users are more likely to then make a purchase on that website or subscribe to its newsletter. Basically, the customer experience is made more relevant and intuitive.
You can implement dynamic content into your website in various different ways depending on your wants and needs. If you have a website where you sell something, you might want to look into setting up a recommender system. So for example, if a customer recently purchased something or even just looked at a certain category of product, the recommender system will show the customer more similar products. You can be sure that a system like that is showing the actual preferences of your customers and not something random.
Dynamic content also works with ads. Once a user searches for something they like or visits a new page, you want to have a system that displays ads that are based on their browser history and interests. For more on-site engagement, especially useful are site search features and various pop-ups. It's important to keep those contextual and relevant to the user.
Other content types that can be made dynamic are email or newsletter forms, landing pages, various forms, articles, and posts. For example, different articles can adjust their size depending on what device they are accessed from. Again, all of that is sure to increase customer satisfaction and that means more traffic for your page and more engagement.
So if you want to make your visitors feel heard and at home when they visit your website, deliver them dynamic content and create it using the tool we are about to introduce you to!
If-So Dynamic Content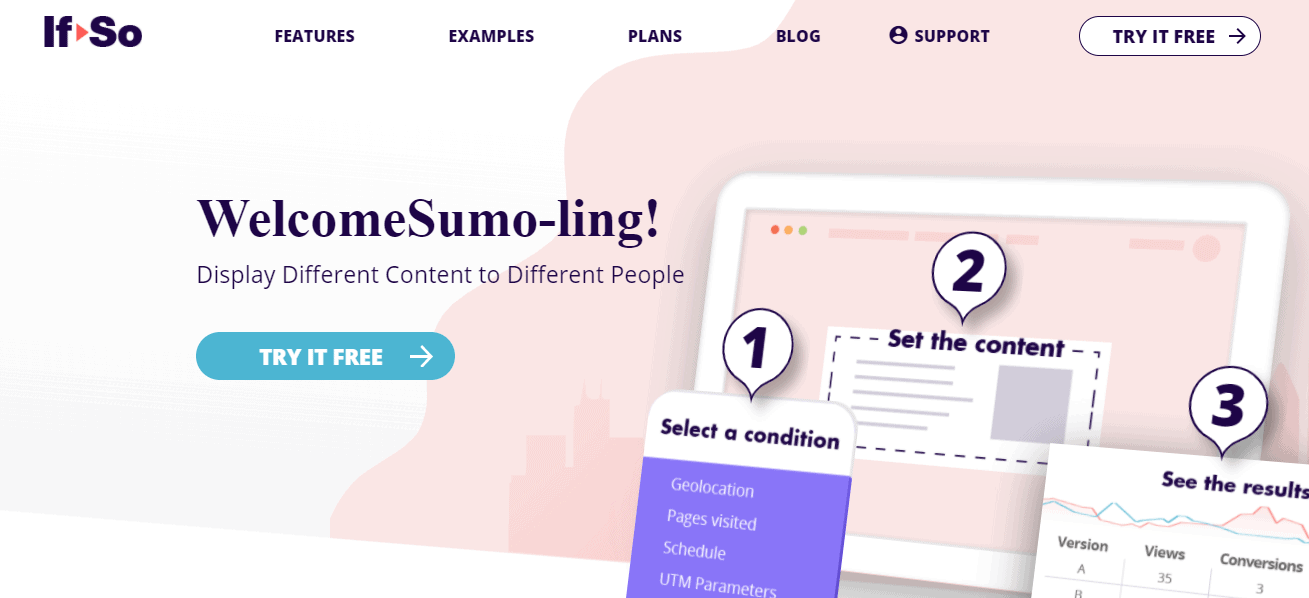 If-So Dynamic Content is a plugin that allows you to display dynamic content
[…]
This article was written by Editorial Staff and originally published on WP Newsify.