Every stunning website, big or small, requires an appealing yet notable domain name. However, coming up with a remarkable domain name is not an easy task and requires a lot of inspiration.
Once you come up with a domain name, you'll need to register it before you can use it online. And that's where the domain name registrar comes in.
But how do you know which domain registrar is the best for your site?
Best Domain Registrars – Detailed Reviews
With so many domain registration companies available online, it's easy to get lured and tricked into attractive introductory plans only to find yourself paying a fortune when the time for renewal comes. You certainly don't want to end up with such a registrar.
To save you from such trouble, we have evaluated hundreds of domain registrars and come up with this article that covers the 12 best domain registrars of 2019. Read on.
1.1 Domain.com
Founded in 2000, Domain.com is one of the best domain registration companies available in the market today.
Owned by EIG (Endurance International Group), Domain.com has more than 2.4 million registered domains and a market share of around 0.7%.
They currently offer domain name registration, VPS hosting, WordPress hosting, web design, and SSL certificates.
One great benefit of using this registrar is that regardless of the hosting plan you choose, you receive a free domain name. Along with that, you get an SSL certificate, marketing tools, e-commerce solutions, and unlimited disk space.
Prices are considerably average and with an annual subscription of $9.99 you can create your .com or $12.99 for a .net website. You can also choose to pay an extra $8.99 to privatize your domain, which is pretty awesome.
The company also has great 24/7 customer support. If you have any questions, you can reach customer support via chat, email, or phone.
1.2 Bluehost.com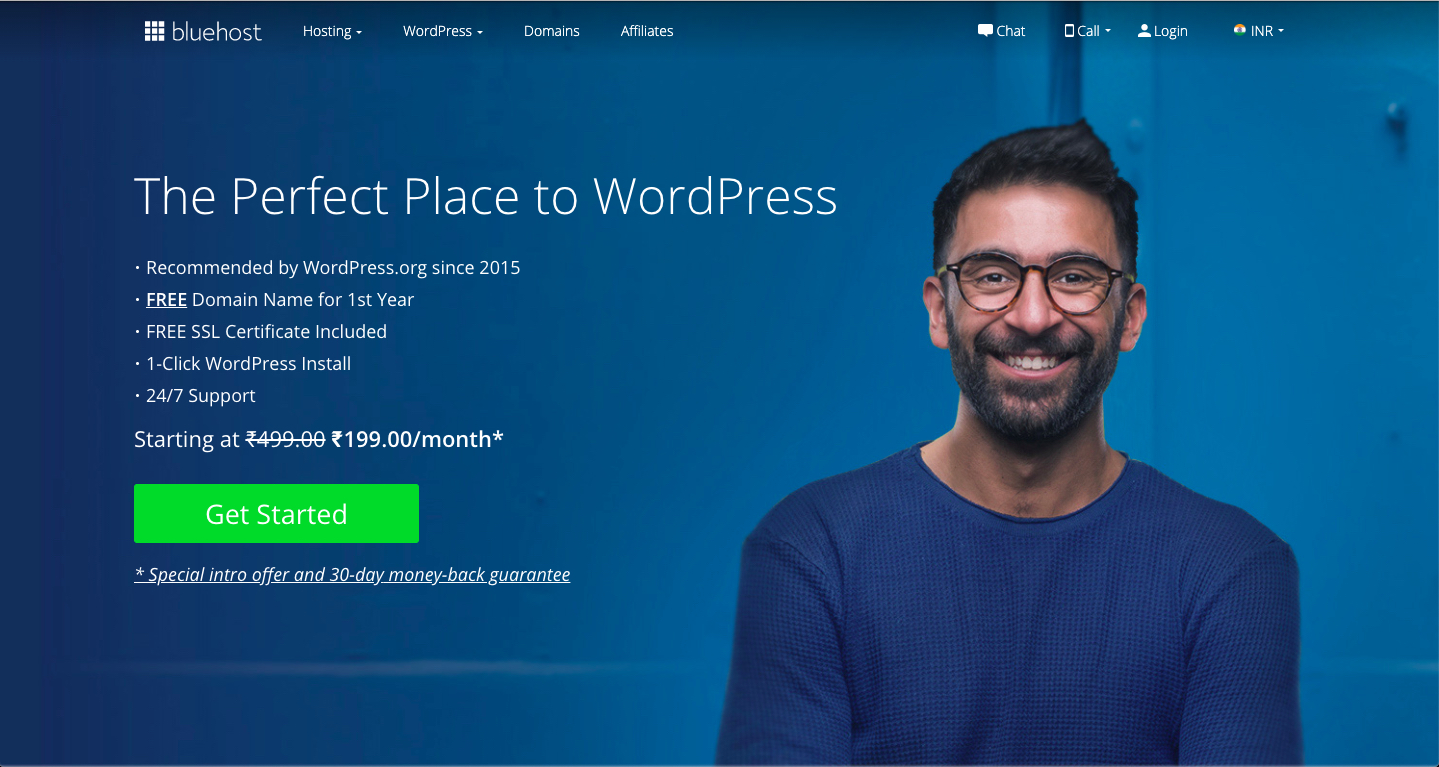 Founded in 2003, Bluehost is one of the largest web hosting companies in the world.
The company currently hosts over 2 million domains and is also owned by Endurance International Group (EIG).
Bluehost is taunted by many as an industry leader when it comes to both hosting and domain name registration.
So if you are just getting started online, you can register your domain name as well as host your site with Bluehost. In fact, it's endorsed by WordPress.org as the best choice for WordPress hosting.
As the name suggests, Bluehost is more engrossed in offering hosting plans as opposed to domain registration. Regardless, Bluehost offers an array of services ranging from shared WordPress
[…]
This article was written by MyThemeShop Editorial Team and originally published on Blog – MyThemeShop.