The Content Newsletter
The Content Newsletter is a newsletter that provides 100% pure value.
The value can be in the form of a handful of tips. Or links to helpful resources. Or a personal story.
The exact type of value doesn't really matter. As long as you don't pitch anything, you're good.
In fact, pure value newsletters are so rare that your subscribers will LOVE you for them.
For example, I sent out this Content Newsletter a while back:
(A handful of copywriting tips.)
And dozens of people replied to my email to thank me.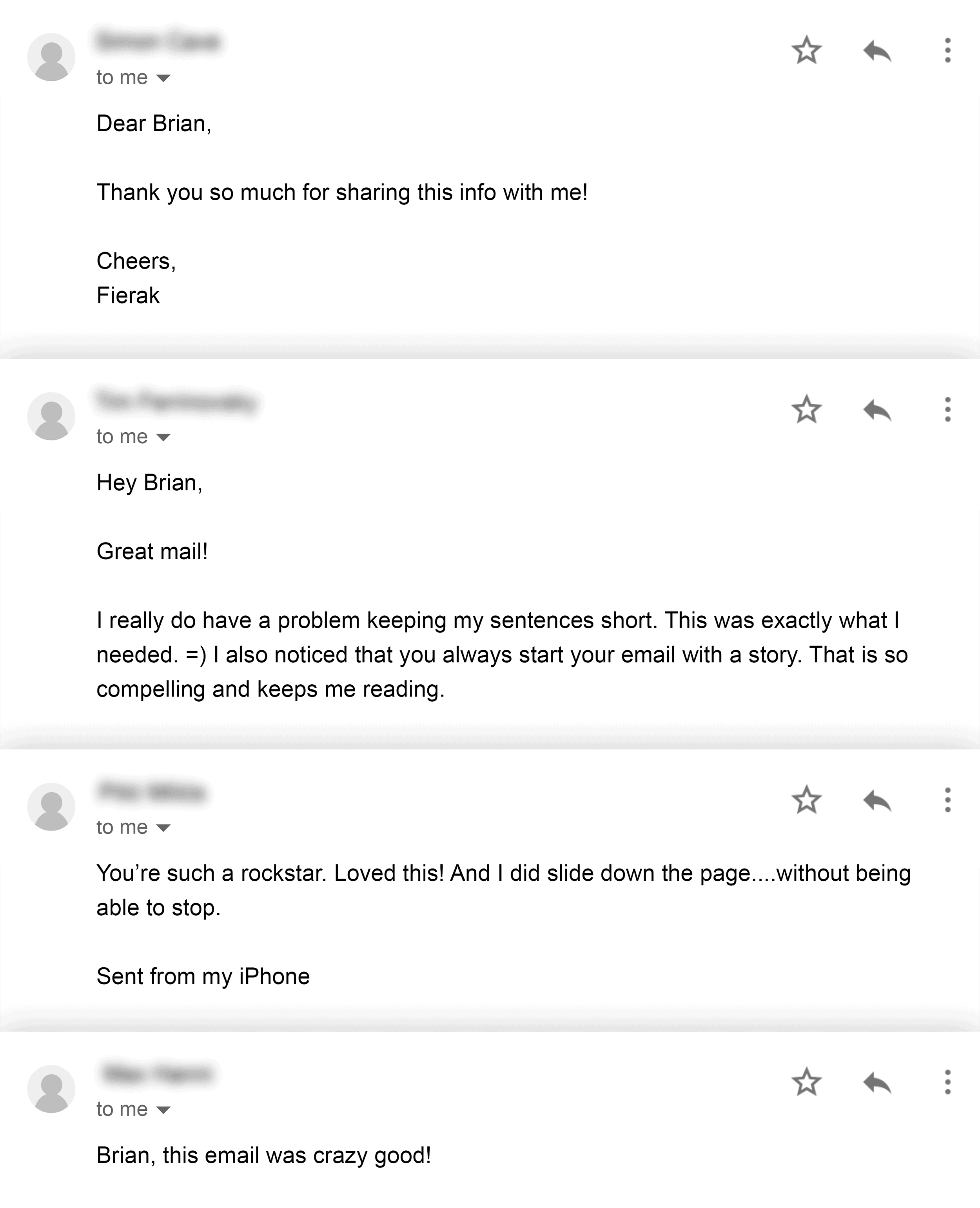 With that, here's the template:
Intriguing Subject Line
Use a subject line that will make someone curious about what's inside your message.
For example, I used the subject line "How I Got 45.5% More Traffic (In 7 Days)" for one of my Content Newsletters. And that email got a 32.3% open rate.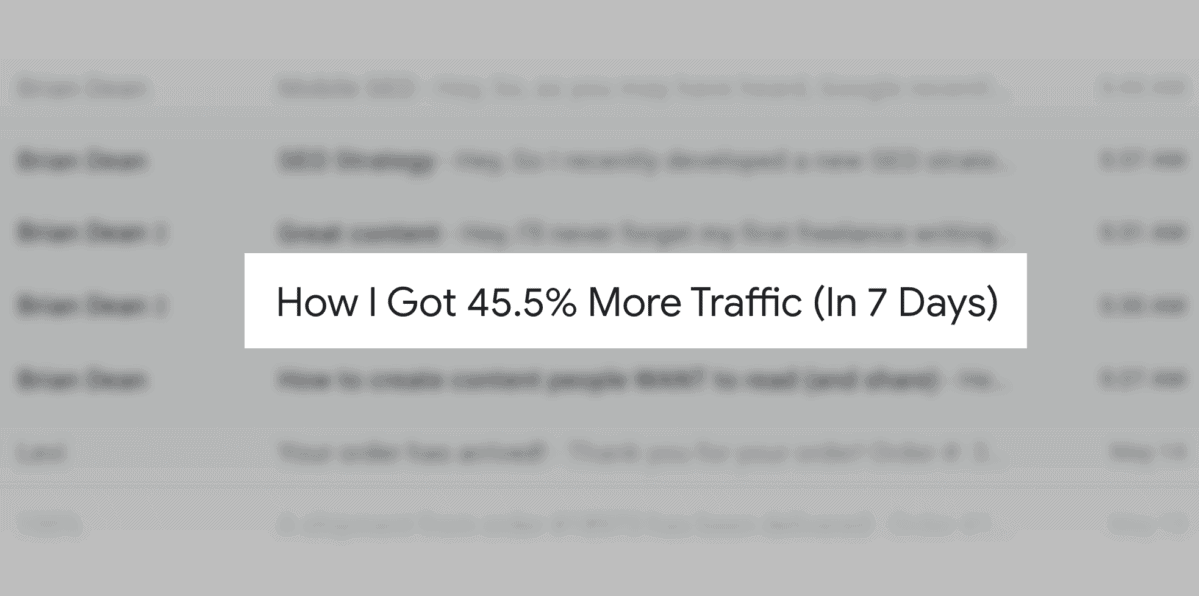 Bold Opening
Start your newsletter off with something SUPER compelling.
That way, you hook your reader right off the bat.
Personally, I like to kick things off with a mini-story.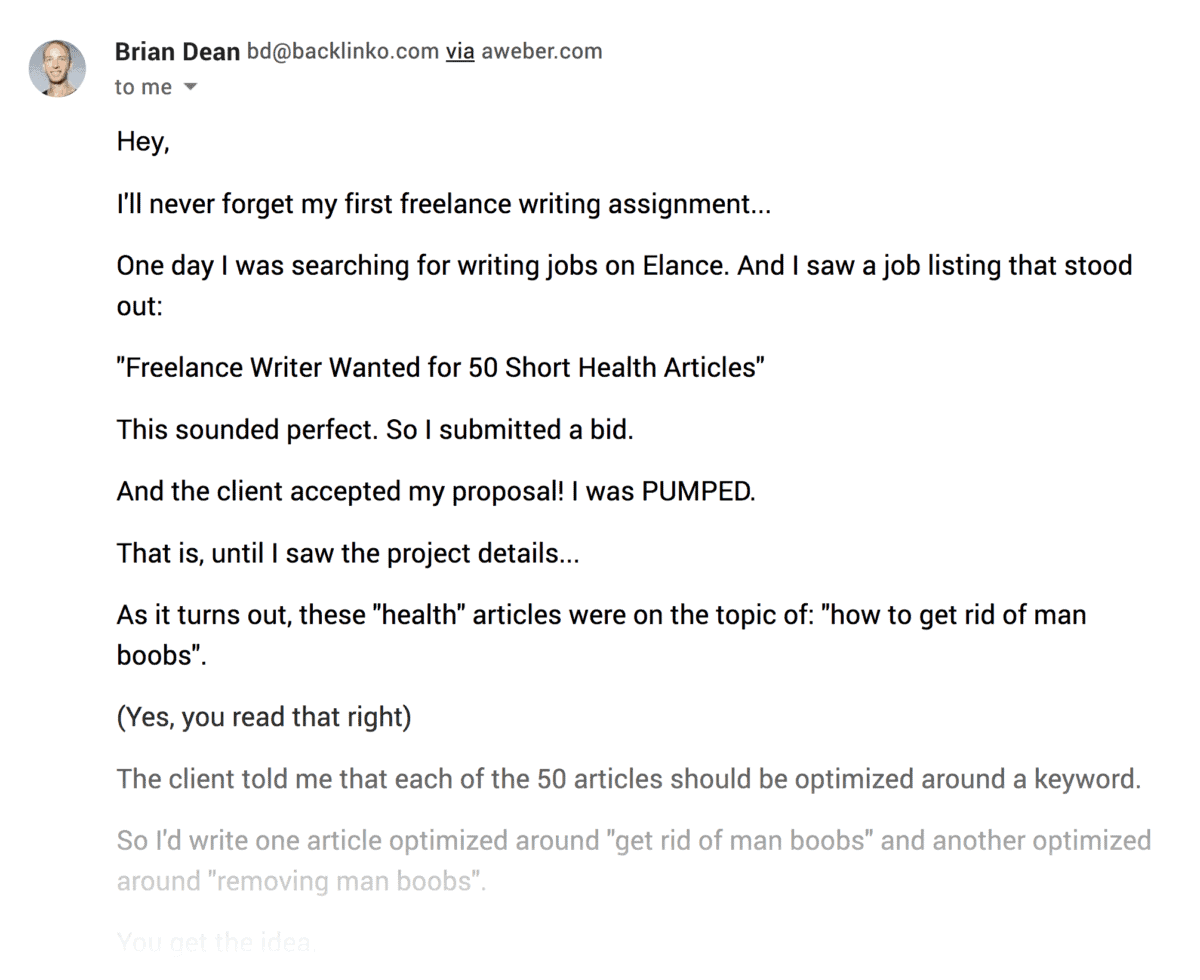 But you can also use a straightforward intro that previews what's coming next.