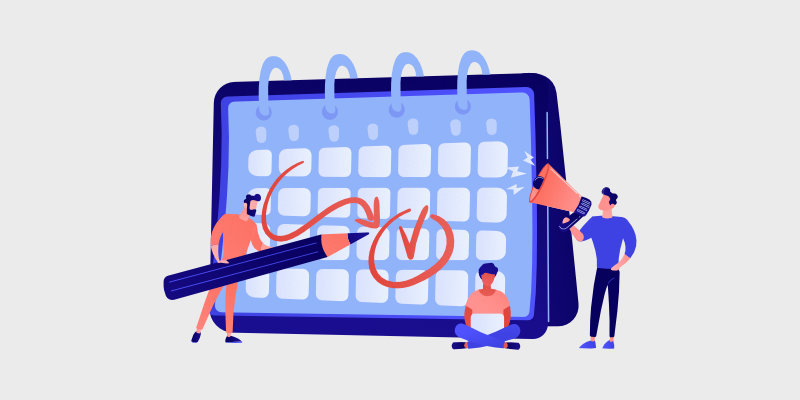 A
re you wondering how to make a calendar in WordPress? If the answer is yes, you're in the right place. We'll show you how to create a calendar for your blog so that you can promote your events to readers. 
When you start your own blog, writing content is only the first step. As your blog grows, you can organize virtual or in-person events to increase your readership, generate leads, and make money. 
For example, you can hold blogger meetups, webinars, online classes, and more. 
To promote your upcoming events and boost attendance, you can display an events calendar on your blog. 
In this tutorial, we'll show you how to make a calendar in WordPress, step-by-step, using the best events calendar plugin. 
Let's get started!
The Best Event Calendar Plugin for WordPress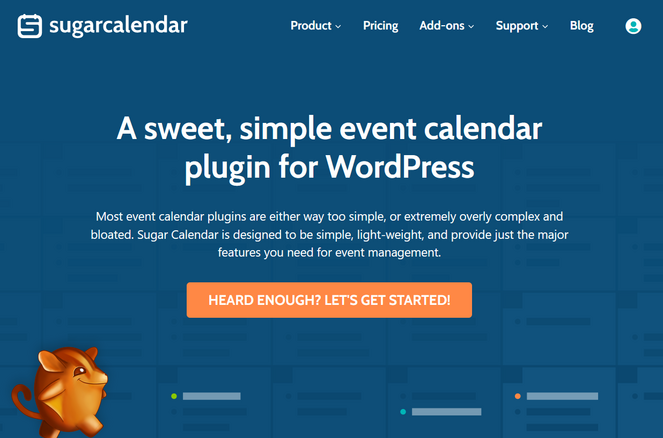 Sugar Calendar is the best event calendar and booking plugin for WordPress. It's simple, lightweight, and easy to use. 
The user-friendly interface lets you quickly create, edit, manage, and display multiple calendars, without any hassle. 
You can make monthly, weekly, or daily calendars for a wide variety of events including webinars, online courses, live-stream events, art exhibits, film screenings, church sermons, and much more. 
With Sugar Calendar, you can:
Filter events by category 
Create color-coded calendars 
Add event details like name, location, start and end times, etc. 
Create single or multi-day events
Schedule recurring events
Add images and videos to your calendar
Assign specific time zones to events
And much more
Sugar Calendar integrates with third-party services like Google Calendar and iCal to sync events with your WordPress calendar.  
It also integrates with popular form builders like WPForms, Gravity Forms, and Ninja Forms, so that you can add event registration forms. 
Plus, with the Event Ticketing addon, you can sell tickets to your events through Stripe, right from your blog. 
Now that you're more familiar with Sugar Calendar, let's dive into the tutorial…
How to Make a Calendar in WordPress with Sugar Calendar
Simply follow the steps below to easily make an events calendar for your WordPress blog. 
Step
[…]
This article was written by Allison and originally published on Blog Tyrant.