This research will also help with the next aspect of how to find a remote job, which is understanding what remote employers want in an employee.
Understand what remote employers are looking for
Along with the individual requirements of any specific job, there are three things remote employers are looking for:
Trustworthiness:
While some remote jobs use time tracking software to make sure you're working when you're supposed to be, many more rely on self-reporting. This makes it absolutely essential for remote employers to know that they can trust you to do the work when you say you're going to.
Passion for your work:
Remote employers want to know that you're going to do your best work and stick around for the long term. Seeing that you have passion for your work can reassure them that you'll be a valuable team asset.
Adaptability / tech-savviness:
This one is probably self-evident, but it's worth repeating. Remote companies often work with a wide variety of software and are always looking for new tools to improve their collaborative processes. They want to know that you'll be able to quickly learn the tools they use, and any new tools they might adopt.
In short, they want to know that they can rely on you to do a good job, including learning new things when necessary.
Create a resume for remote work
For the most part, creating a resume for remote jobs is the same as creating a resume for any job. You want to use an attractive resume template, use third person language, emphasize how you can benefit your employer, and make sure the whole thing is easy to read. You also want to make sure everything is spelled correctly, especially any industry-specific terms.
With remote work, however, you also want to emphasize skills that will help you integrate into a remote team. 👉 For example, if you're experienced with online project management tools like Asana or communication tools like Slack, you can mention those. This can be a major point in your favor if the company you're applying to uses those same tools.
The other thing you want to do is to use results-focused language whenever possible. 👉 For example, if you ran a blog, instead of saying "I published two blog posts per week", you might say "I created a consistent publishing schedule that increased organic reach by 200%." Results-focused language is great for any resume, but it's particularly important when you're applying for work-from-home jobs, because most remote jobs are results-based, not time-based.
Where to find remote jobs
Once you know what types of jobs you're interested in and you've built a resume to suit, it's time to start finding those jobs. There are numerous online job boards that specialize in online job postings, including job boards for specific industries and job types.
Below 👇 you'll find a collection of the best online job boards for finding full-time work, plus some sites more suited to finding freelance jobs. For even more job sites, check out our 😎 list of the best sites to find remote jobs.
Best places to find full-time remote work
1. FlexJobs
FlexJobs is a job board site entirely dedicated to work-from-home and hybrid opportunities, with jobs in many different industries. The majority of opportunities listed are full-time, with a smattering of part-time and freelance jobs.
FlexJobs also offers educational content for people seeking remote work, including webinars on topics like webinar creation. You can even get career coaching and resume review services from FlexJobs' paid experts.
You can see all of the job listings on FlexJobs for free, but you'll need to register for a paid account to apply for jobs. Plans start at $9.95/week, with monthly, quarterly, and annual plans offered as well.
2. We Work Remotely
We Work Remotely is a job hunting site with a job board, a Top 100 Remote Companies list, and numerous resources for people interested in remote work. Technically, you can find jobs in any industry here, but the site most commonly features jobs in programming, design, system administration, customer service, and sales/marketing.
You don't need to register with We Work Remotely to apply for jobs. However, you can create an account to apply for jobs more quickly and get notifications about jobs you're qualified for.
3. Jobspresso
Jobspresso acts as both a job board and a talent marketplace with an emphasis on tech, design, marketing, and customer support jobs. You can search for jobs listed on the site or post your resume so employers can find you.
Most job ads on Jobspresso lead you to third-party applications, so you won't need to sign up for a Jobspresso account. However, you can sign up for an account if you'd like to set up notifications, so you'll always know about jobs you're qualified for or are interested in.
Best places to find freelance work
1. Freelancer.com
Freelancer.com is a hub for freelance jobs and short-term remote contracts. There are thousands of listings at any given time and you can filter your search based on the length of projects, overall pay for fixed-rate projects, hourly pay for hourly projects, and languages required to do specific jobs.
Some jobs on Freelancer.com have a pre-determined budget, but many use a bidding system. This allows you to set your desired rate, with the downside that you might lose out to someone with a lower bid. You'll also need to enter your email to bid on jobs.
You can also create a freelancer profile on Freelancer.com to passively attract jobs.
2. Fiverr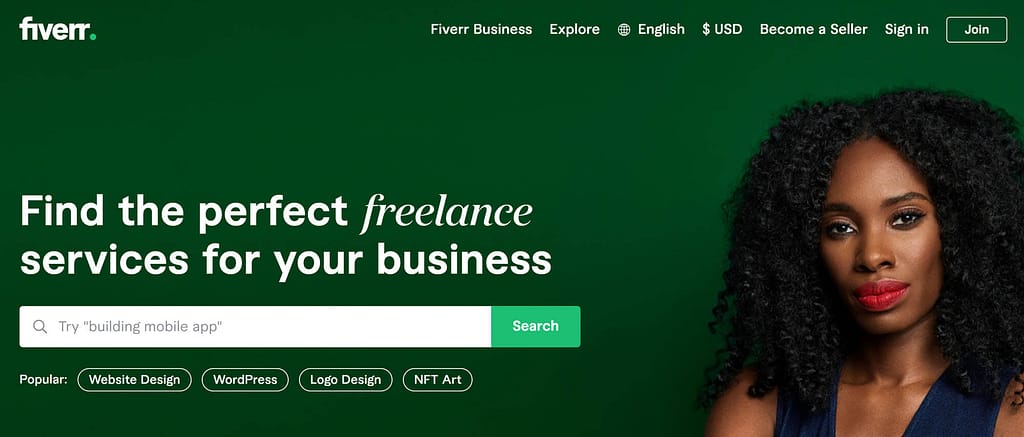 Fiverr is a little different from other sites on this list. Instead of offering a regular job board, Fiverr lets you create a freelance portfolio and set your services up as "Jobs." Fiverr offers marketplace categories for a wide range of industries, including writing and translation, design, digital marketing, and video/audio.
You will need to set up an account on Fiverr to post your services. To learn more about this platform, check out our guide on how to make money on Fiverr.
Interviewing for remote jobs
Now that you know how to find a remote job, it's time to get that remote job by acing your interview. There are a few tips to remember here:
Dress your best. Remote jobs may not require you to get dressed up and interact with people on a daily basis, but you still want to make a good impression. For most jobs, this means sticking with a business casual outfit.
Consider your background. If you're meeting on Zoom or another virtual meeting app, make sure your background looks professional. Many apps let you substitute a green screen-style background if you don't have suitable space in your house.
Be prepared for questions specific to remote work. FlexJobs offers a great list of common remote job interview questions. Read through these in advance and make sure you have answers ready for all of them.
Most of all, do your best to appear calm and confident throughout the interview. You want to convince potential employers that you're capable of not just working from home, but also doing the specific job they're hiring you for.
Final advice: first steps to finding a remote job 🏁
There are more work-from-home opportunities than ever before, with new positions being created or moving to remote work every day. You can take advantage of this trend and skip your commute, get more time with your family, and enjoy working from the comfort of your own home. And those are just the main benefits of working from home.
If you're feeling overwhelmed by all of the advice in this article you can start your search for remote work in just a few steps:
Figure out what type of work 🧑‍💼 you do. Decide what skills you're most interested in using and/or the industries you most want to work in. Remember to focus on what you can do with the existing skills and training you already have.
Write ✍️ a remote work resume. Create a new version of your resume that emphasizes skills related to remote work, especially office and project management software programs you're comfortable with.
Sign up 🧑‍🤝‍ for notifications on some work-from-home job sites. Create accounts on sites like FlexJobs, We Work Remotely, Jobspresso, and Freelancer.com to get notifications about remote jobs. You can also sign up for Fiverr and post your services as a job.
And be sure to bookmark this article, so you can return to it when you need more guidance on how to find a remote job.
Is there anything else that you would like to know about finding a remote job? Let us know in the comments section below!
Keep reading the article at CodeinWP. The article was originally written by Dianna Gunn on 2022-09-15 04:47:00.

The article was hand-picked and curated for you by the Editorial Team of WP Archives.