SMTP or Simple Mail Transfer Protocol is an application layer protocol that is used for sending emails from one email account to another through the internet.
A client that is sending an email establishes a TCP connection to the SMTP server and then sends an email through the established connection. There are hundreds of options when choosing an SMTP service provider, and we will list some of the best and free options available online.
1. Google
One of the most popular options in the past few years has been Google's free SMTP server. All you need to access this service is a Gmail account. It is pretty reliable and simple to use. In the free plan, Google provides 500 emails per rolling 24 hours.
Key features include great email deliverability and the option to send messages from a different email address and receive emails to your Gmail account. If you have a business email address, you can add it as a custom domain name and send bulk emails through Gmail.
2. SendGrid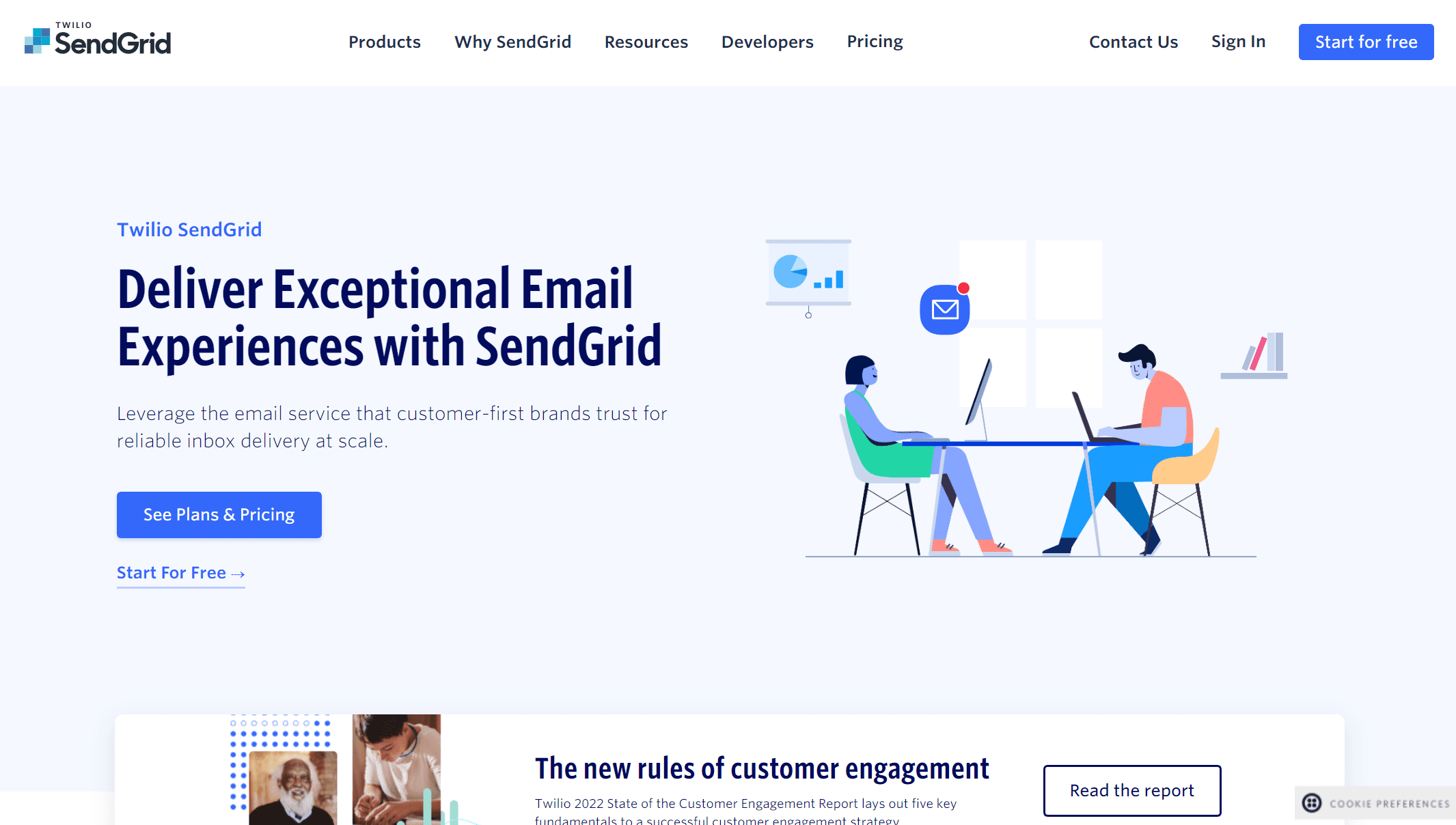 Aside from being a marketing automation platform, SendGrid offers a free SMTP server functionality. It provides users with a secure and reliable transfer of transactional messages through the global network. SendGrid also has a powerful delivery optimization tool and suppression management.
The free version offers 100 emails per day. The offered Email API lets you integrate and deliver in minutes with their RESTful APIs and SMTP libraries that support languages like node.js, ruby, python, go, PHP, java, and c#.
3. Mailgun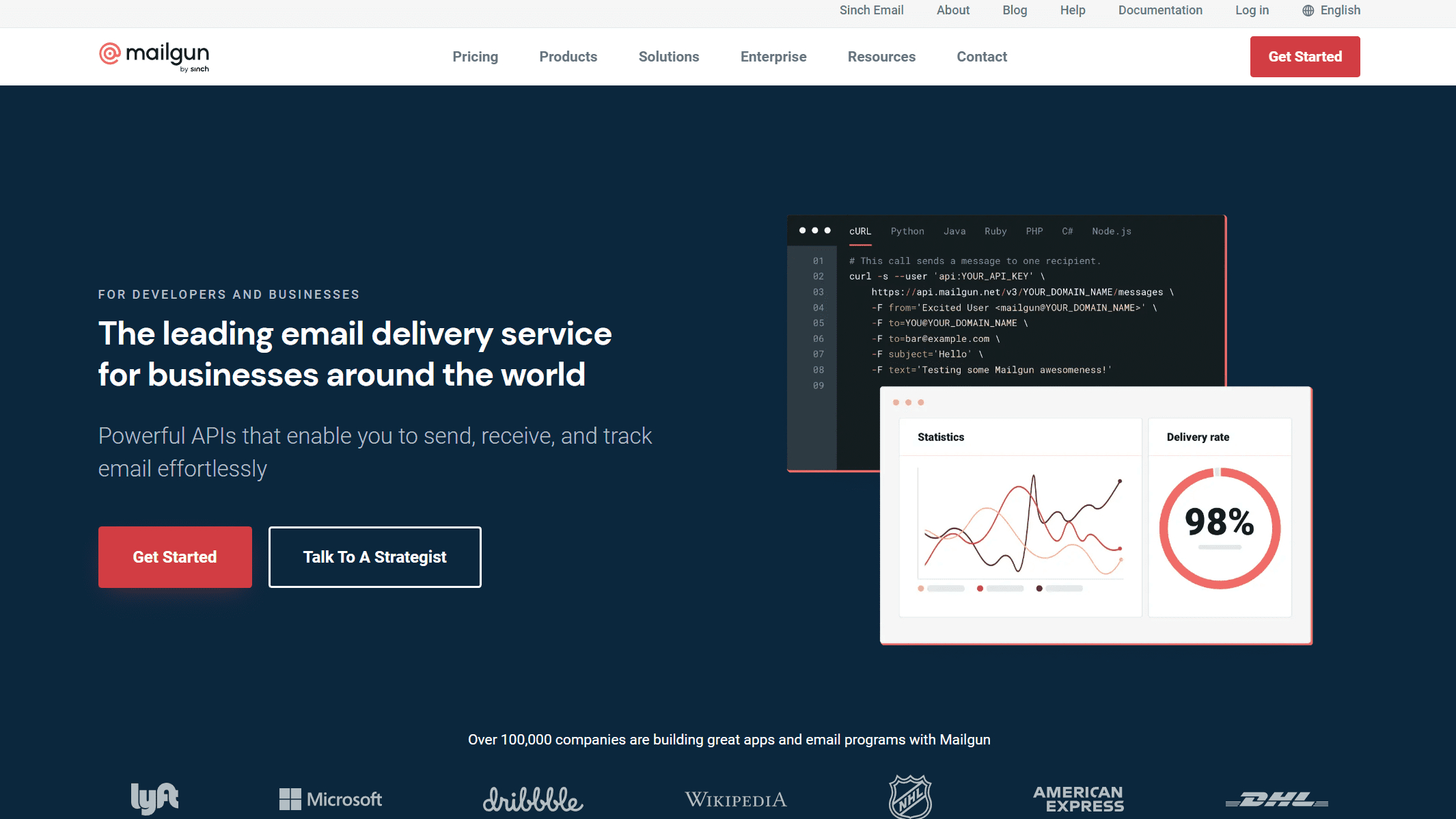 Mailgun is an SMTP service that helps you send automated transactional emails while tracking deliverability. It is easily integrable with any WordPress site with a wide range of features.
Users get access to address validation tools, inbox placement, and detailed documentation. This is one of few services that is developer-oriented, thus not being always beginner friendly. The free plan lasts a month, and you can send up to 5000 free emails in that period.
4. SMTP2GO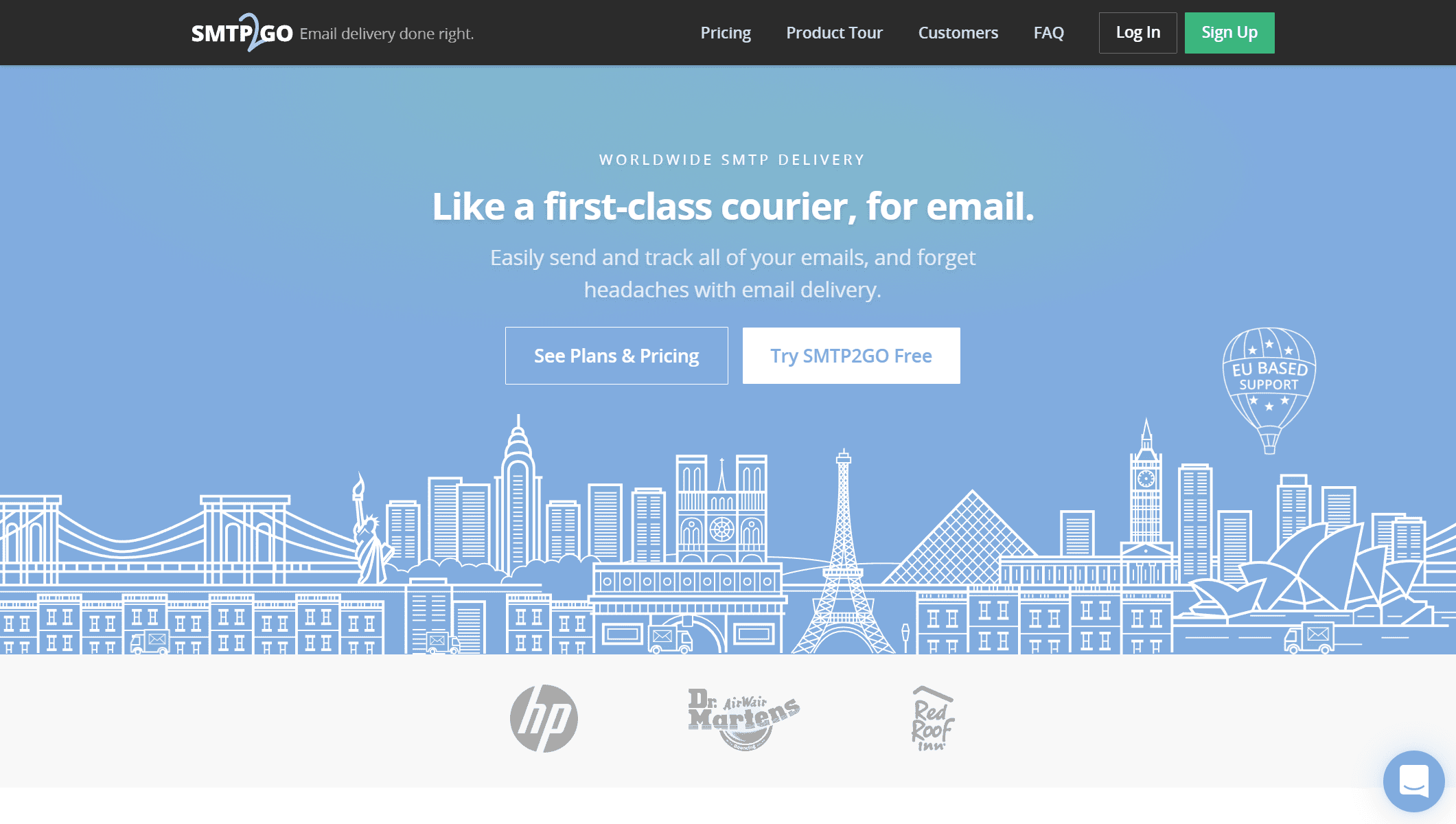 SMTP2GO is a free SMTP relay service that allows you to send emails, track them, and achieve a high deliverability rate. The service employs an efficient network with built-in redundancy to handle traffic and ensure that your emails are sent even if the internet goes down.
The free plan allows users to send 1000 emails per month and get five days of premium email reporting. Key features include actionable real-time analytics that assists with email tracking, spam-trap detection, easy-to-use API, and 14 days of toll.-free phone support and live chat to learn and configure the server.
5. SMTP.com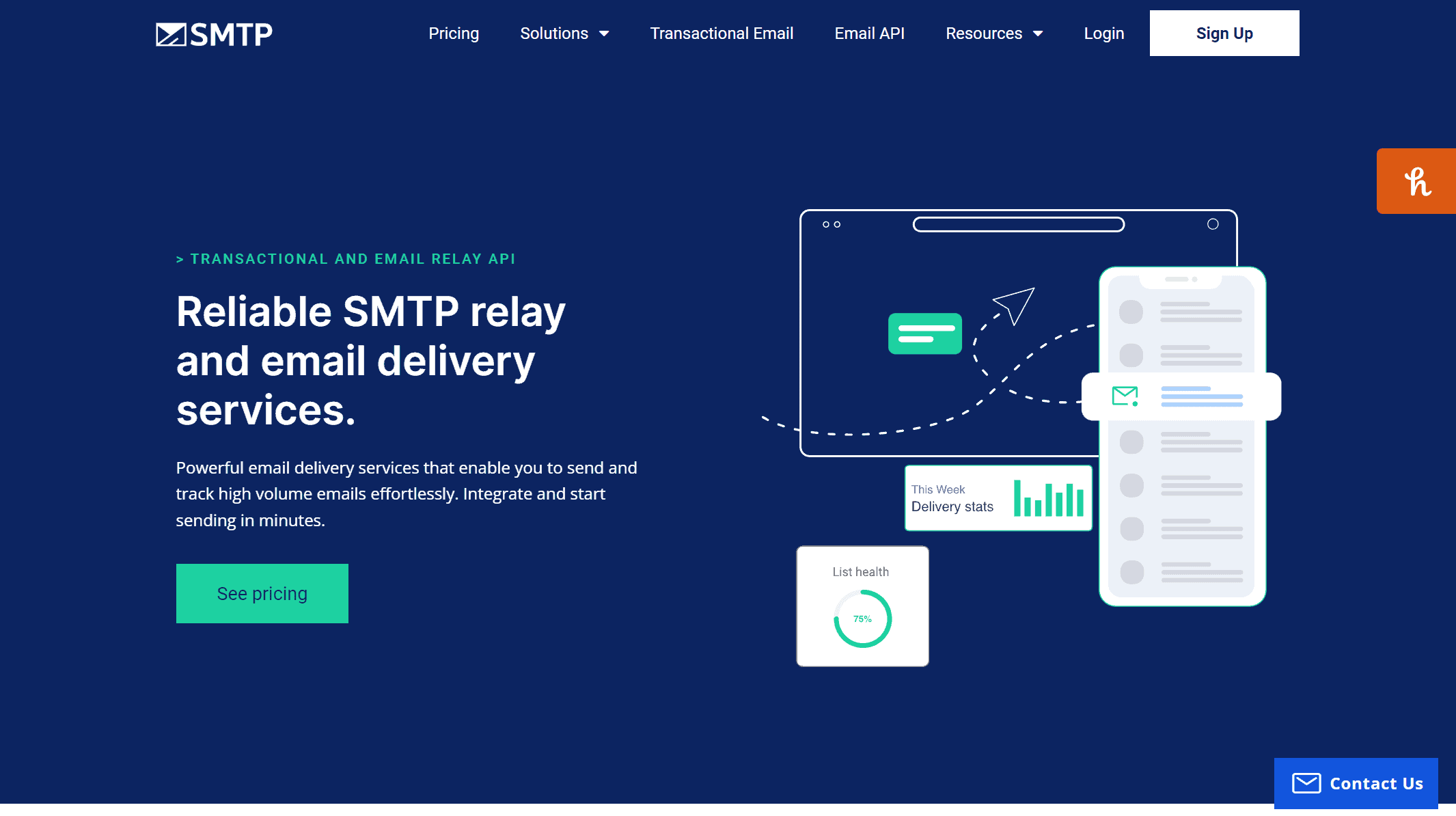 With SMTP.com being more than 22 years on the market, it is fair to say it is one of the best SMTP services you can get. This tool makes it easy to send and track a large volume of emails with fast delivery.
A Reputation Defender add-on is available to track your email list health and protect emails from being blacklisted. SMTP.com integrates with popular platforms like WordPress easily. On top of this, 24/7 support is available.
6. Mailjet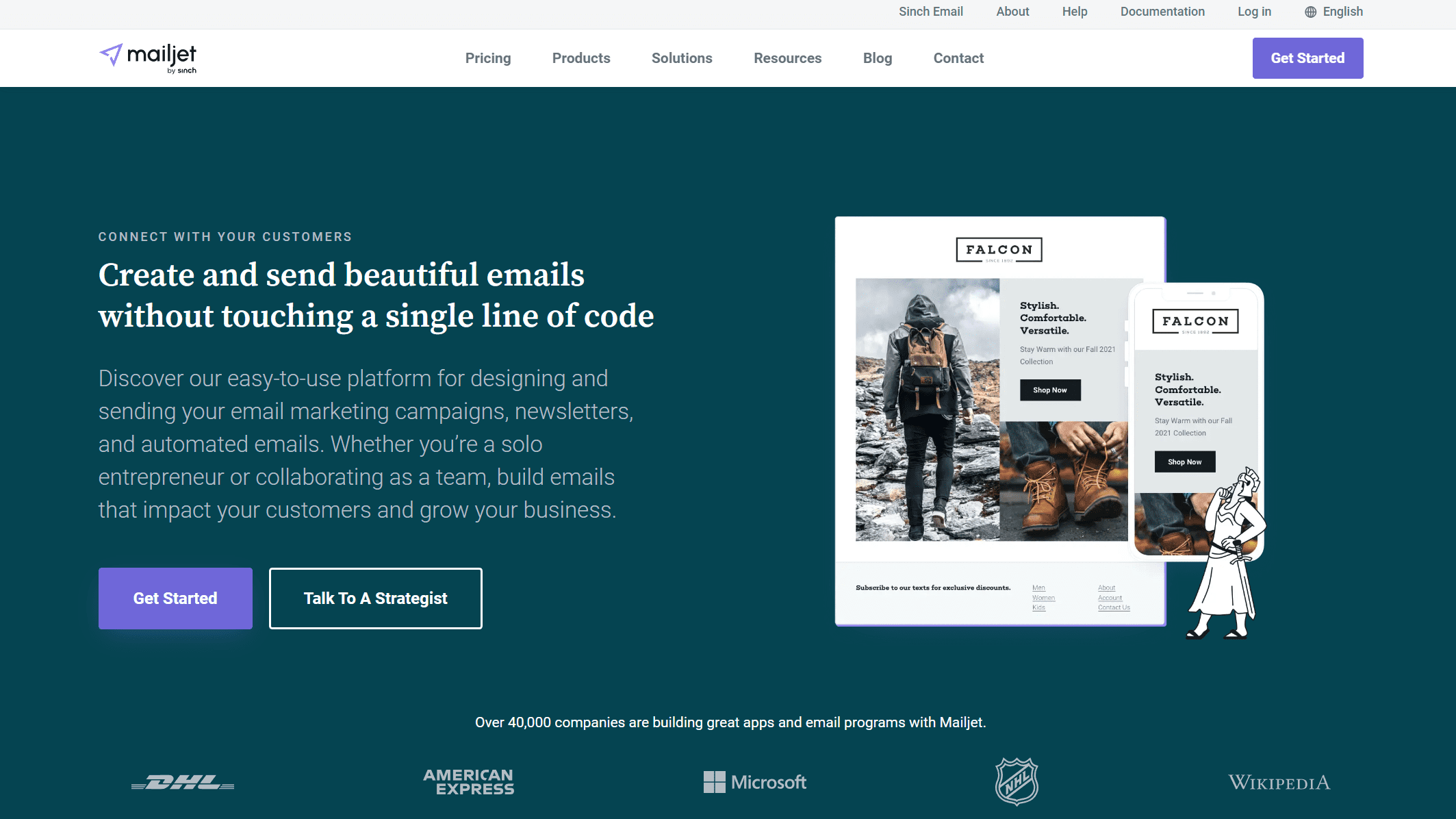 Mailjet is an SMTP provider designed for teams that want a complete email marketing solution. You can create responsive and attractive emails in just a few clicks through the email builder. It is easy to set up and offers integration with any system. Aside from the option to choose between ports, you get TLS or SSL encryption for securing emails.
Key features include personalization with Dynamic Sections that display different messages depending on who opens it, segmentation of users with similar interests and behaviors, A/B testing with up to 10 versions, contact management, email verifications, and much more.
7. Amazon SES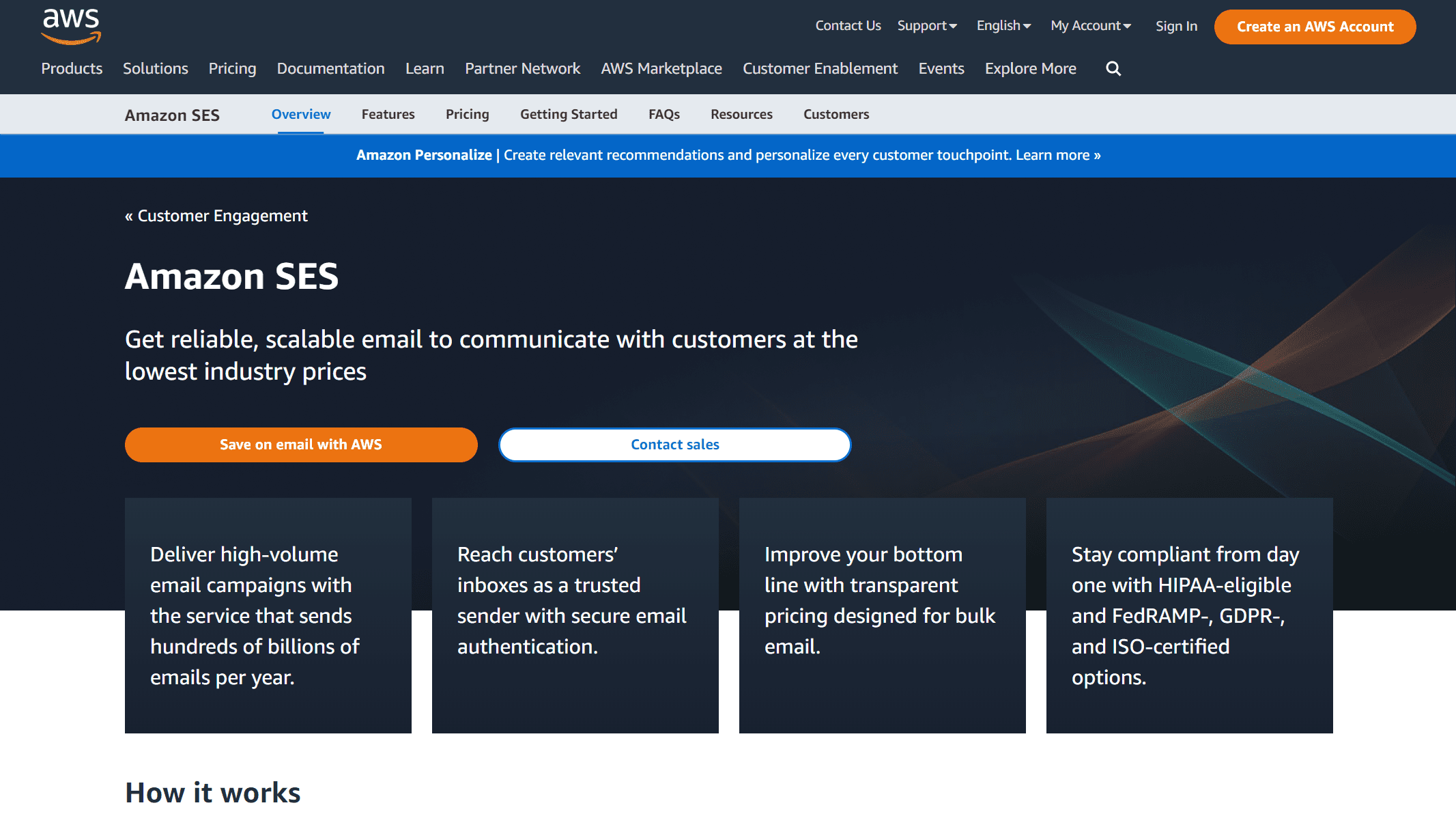 Amazon Simple Email Service is a cloud-based platform with a comprehensive SMTP interface. This tool can integrate Amazon with your email client and monitor activity and reputation. You can send 62000 emails per month from applications hosted in Amazon EC2 or via AWS Lambda, which costs 0.10$ for every 1000 emails.
Amazon SES supports popular authentication methods like SPF, DKIM, and DMARC and offers multiple sender configuration options and a reputation dashboard.
8. Moosend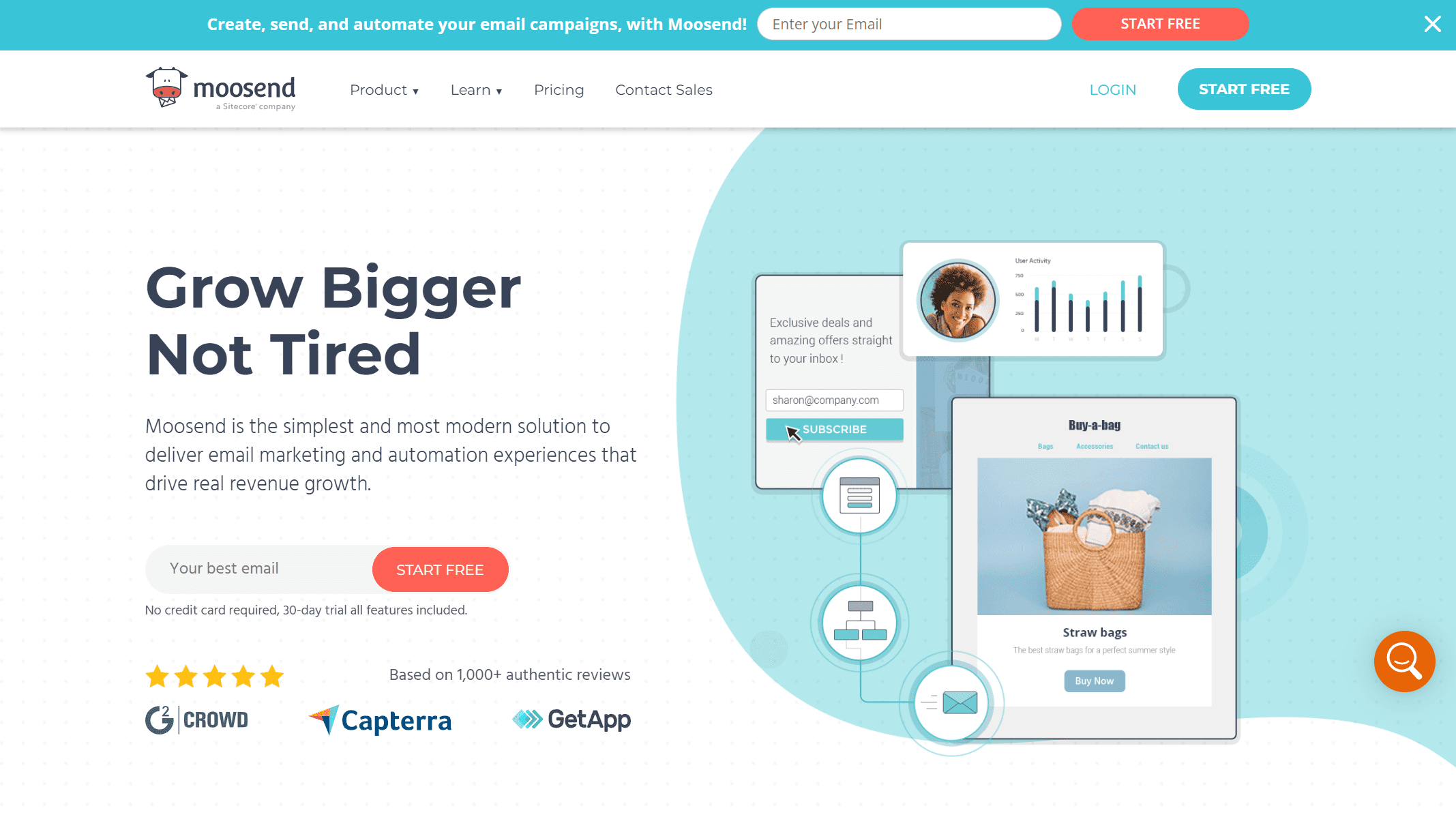 Moosend is another email marketing automation platform with great tools and responsive newsletter templates to scale your business. Its SMTP service is easy to use and allows you to send order and account confirmations, invoices, and password reset messages.
Since Moosend is an Email Service Provider, it is natural for it to have one of the best SMTP server options on the market. Key features include powerful analytics and tracking system, great IP protection, and effortless connection with WordPress sites.
Conclusion
Without an SMTP server, messages that you send would never reach the destination. A digital mail carrier is responsible for delivering your messages to their destination. While a free SMTP server is excellent for someone beginning a business on a shoestring budget, you should consider the following. Someone with a limited number of customers may profit from a free plan.
However, when your company expands, you'll find that you need to send more communications. While a free option is always preferable, using a more sophisticated relay provider can enable you to send more emails with improved deliverability rates. Furthermore, you should constantly keep your expanding business's demands in mind.
Either way, these services provide a free version, so it will not cost you anything but your time to try them out and find the best option for yourself. After that, if you find the need to upgrade to a bigger plan, it will be easy to do so.
Latest posts by Muhamed Delihasanovic (see all)
Where Should We Send
Your WordPress Deals & Discounts?
Subscribe to Our Newsletter and Get Your First Deal Delivered Instant to Your Email Inbox.
Thank you for subscribing.
Something went wrong.
Keep reading the article at WP Newsify. The article was originally written by Muhamed Delihasanovic on 2022-09-30 01:00:09.

The article was hand-picked and curated for you by the Editorial Team of WP Archives.