By Kevin Muldoon
Last updated: December 23, 2019
Sitemaps help search engines to crawl your websites efficiently by showing them a list of your website URLs.
Online tools, such as XML-Sitemaps.com, can be used to create a sitemap for your website. However, if your website was created using WordPress you may want to consider using a sitemap plugin instead.
The two most popular WordPress plugins for creating sitemaps are Google XML Sitemaps and Yoast SEO.
In this article, I'd like to show you how these two sitemap solutions compare.
What Are Sitemaps?
The sitemaps protocol was created to let website owners tell search engines which URLs they wanted crawled and indexed.
A sitemap is an XML file that shows a list of URLS on your website, and you can curate this list to specify exactly which pages you want listed in search engines.
The protocol was announced by Google in June 2005, and was later supported by Yahoo! and Microsoft. Other search engines, such as Ask, adopted it later.
Sitemaps work together with the Robots.txt file, but, while the Robots.txt protocol is normally used to advise what URLs to exclude, the sitemaps protocol is used to advise what URLs to include. You can, however, specify the location of your sitemap in Robots.txt.
Sitemaps are normally stored in your website's root directory at www.yoursite.com/sitemap.xml. Search engines will look for them, but you can also manually submit them.
You can submit your sitemap to Google in Google Search Console and to Bing in Bing Webmaster Tools. Doing this helps you ensure the search engines are reading your sitemaps correctly.
The Sitemap File
A sitemap XML file is constructed using a number of XML tags.
Some of these tags, such as url and sitemapindex, are required. Other tags are optional — but they can be useful. For example, the changefreq tag advises search engines how frequently a page may change and the priority tag lets you state how important they are.
Check out Sitemaps.org and the Sitemaps Wikipedia page for detailed explanations of what each XML tag is for. These pages also have examples of sitemaps.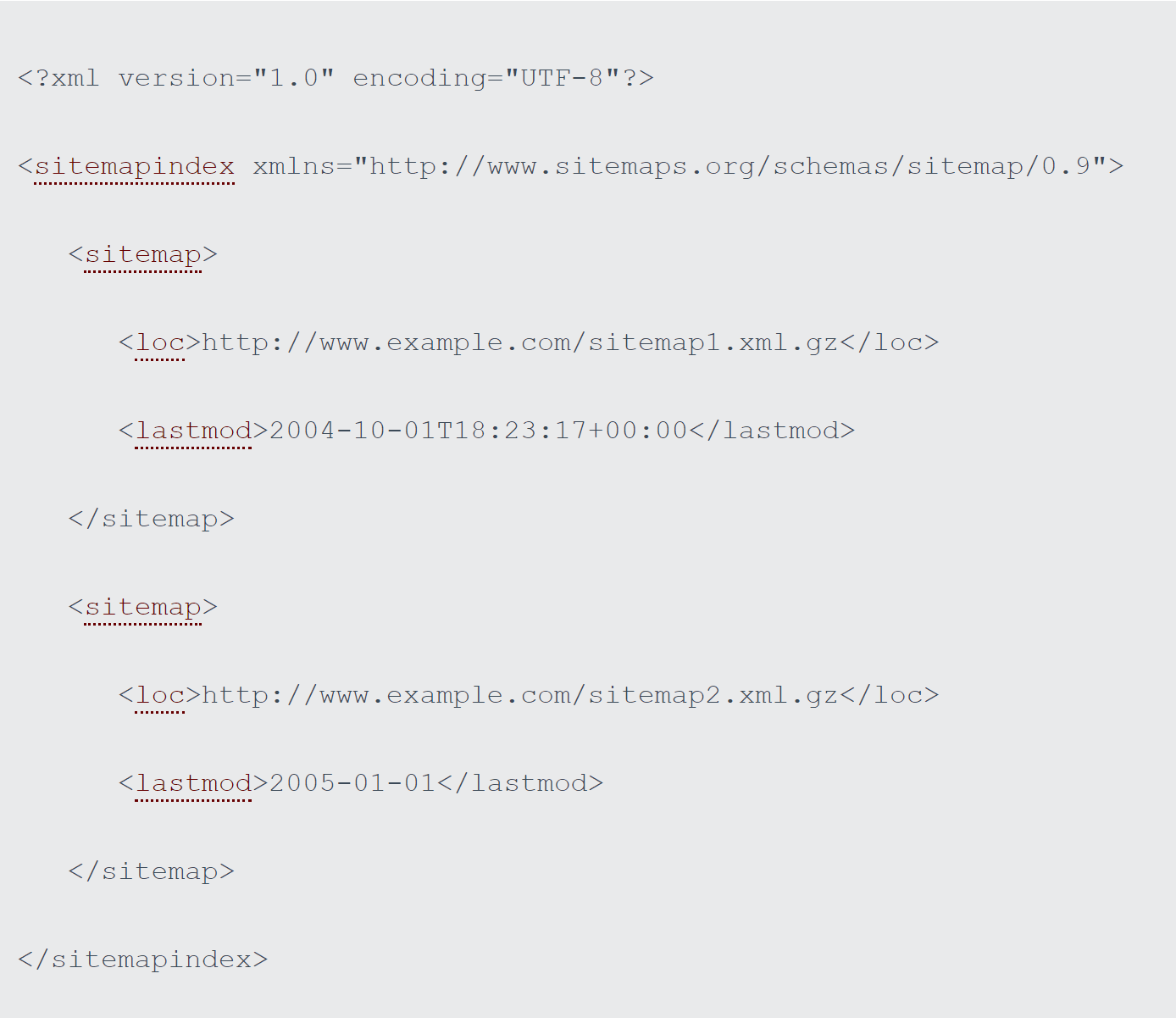 Thankfully, you don't have to be an expert on the XML language to create a sitemap, because Google XML Sitemaps and Yoast SEO do it all for you.
Google XML Sitemaps
Developed by Arne Brachhold, Google (XML) Sitemaps Generator for WordPress is a versatile solution that gives you full control over which of your web pages are crawled.
Once you've downloaded the plugin and activated it on your website, you'll see a new 'XML-Sitemap' page listed in the main WordPress settings menu.
Google XML Sitemaps lists all settings on this page. As you'll see, there are a lot of options you can adjust, but the 'out of the box' settings should be sufficient for most people.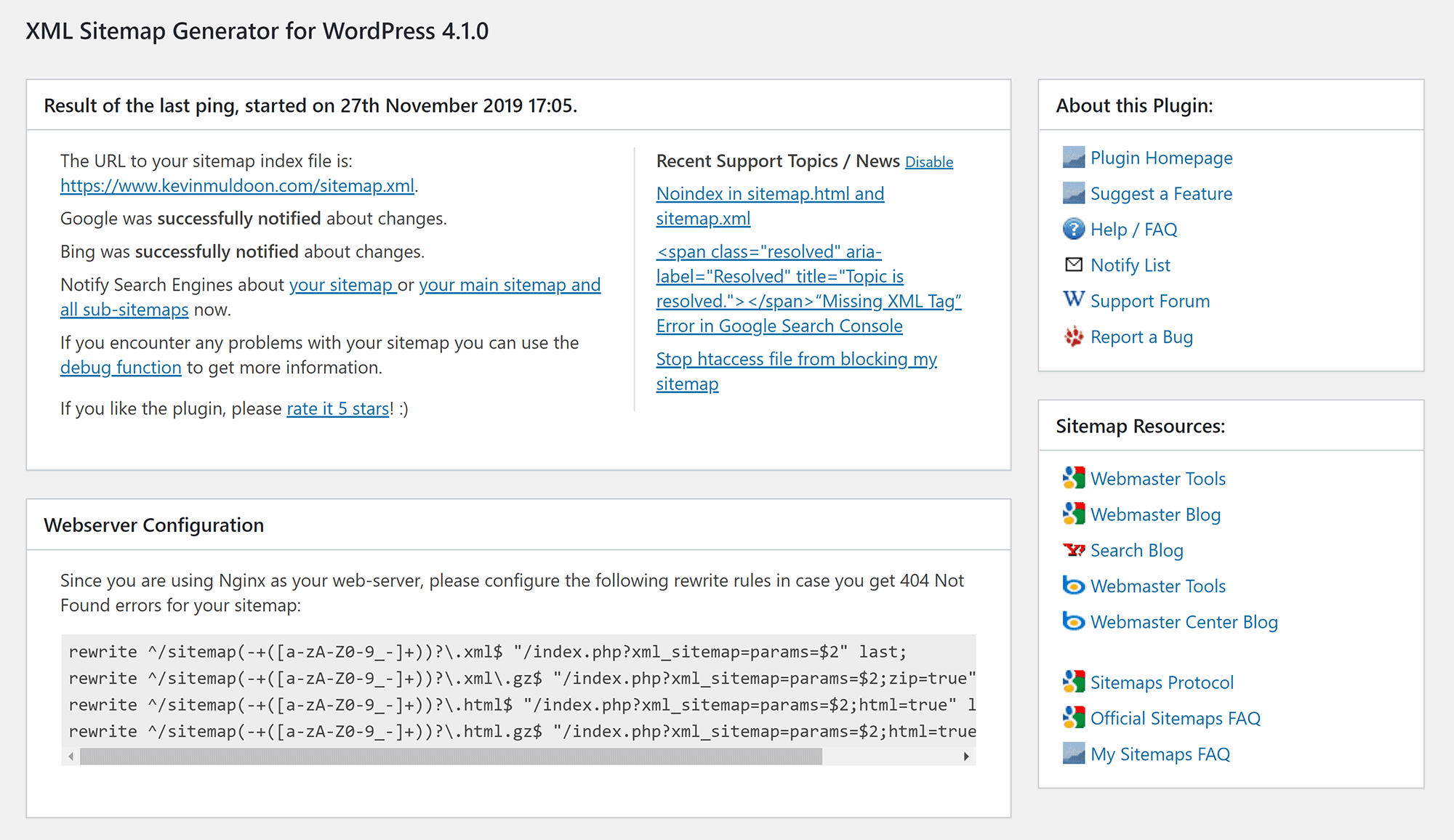 In the basic options section, there are options to ping Google and Bing whenever your sitemap is updated. You can also automatically add a sitemap URL to your Robots.txt file.
This area also lists advanced options such as increasing the PHP memory limit.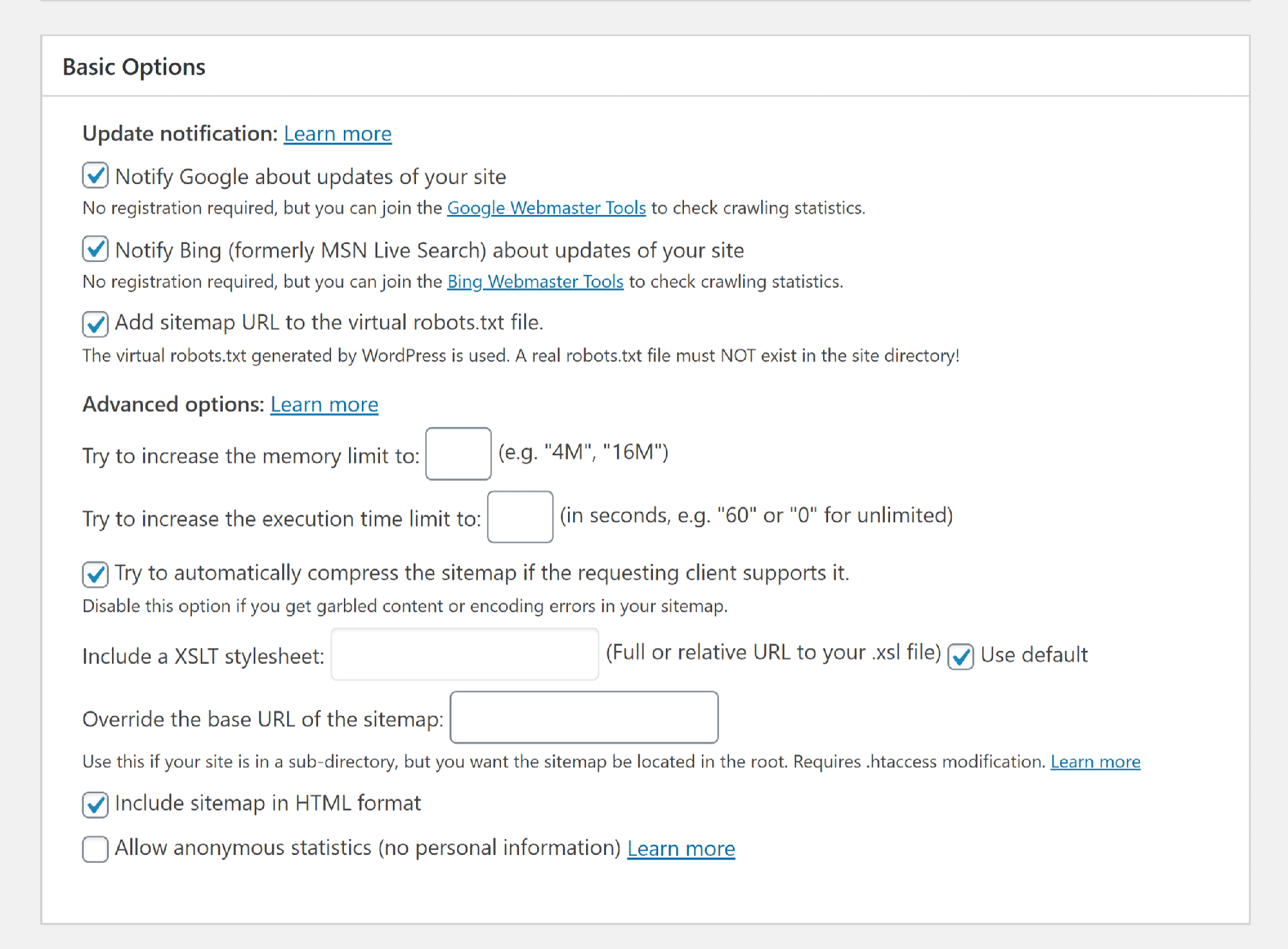 Google XML Sitemaps automatically includes all published URLs from your WordPress website. However, the plugin does support the inclusion of pages that were created outside WordPress.
All you have to do is add the URL, its priority, how often the page changes and the date of its last change.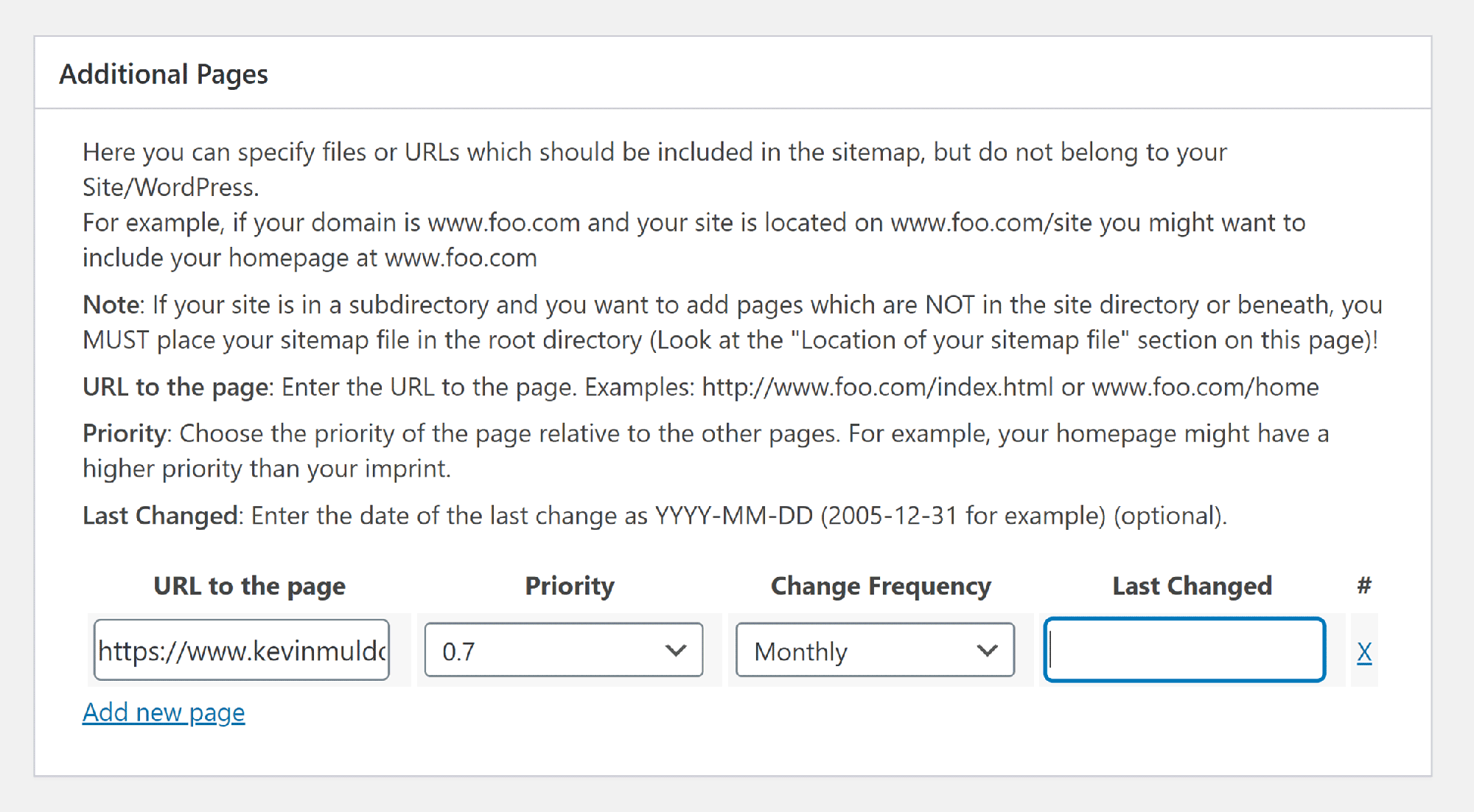 Posts are prioritised by the number of comments they have. This can be changed to comment average, or you can disable automatic priority calculation altogether.

In the sitemap content section, you can define what content on your website is included in your sitemap.
By default, Google XML Sitemaps will include your homepage, blog posts, static pages, categories and archives. You can also include author pages and tag pages.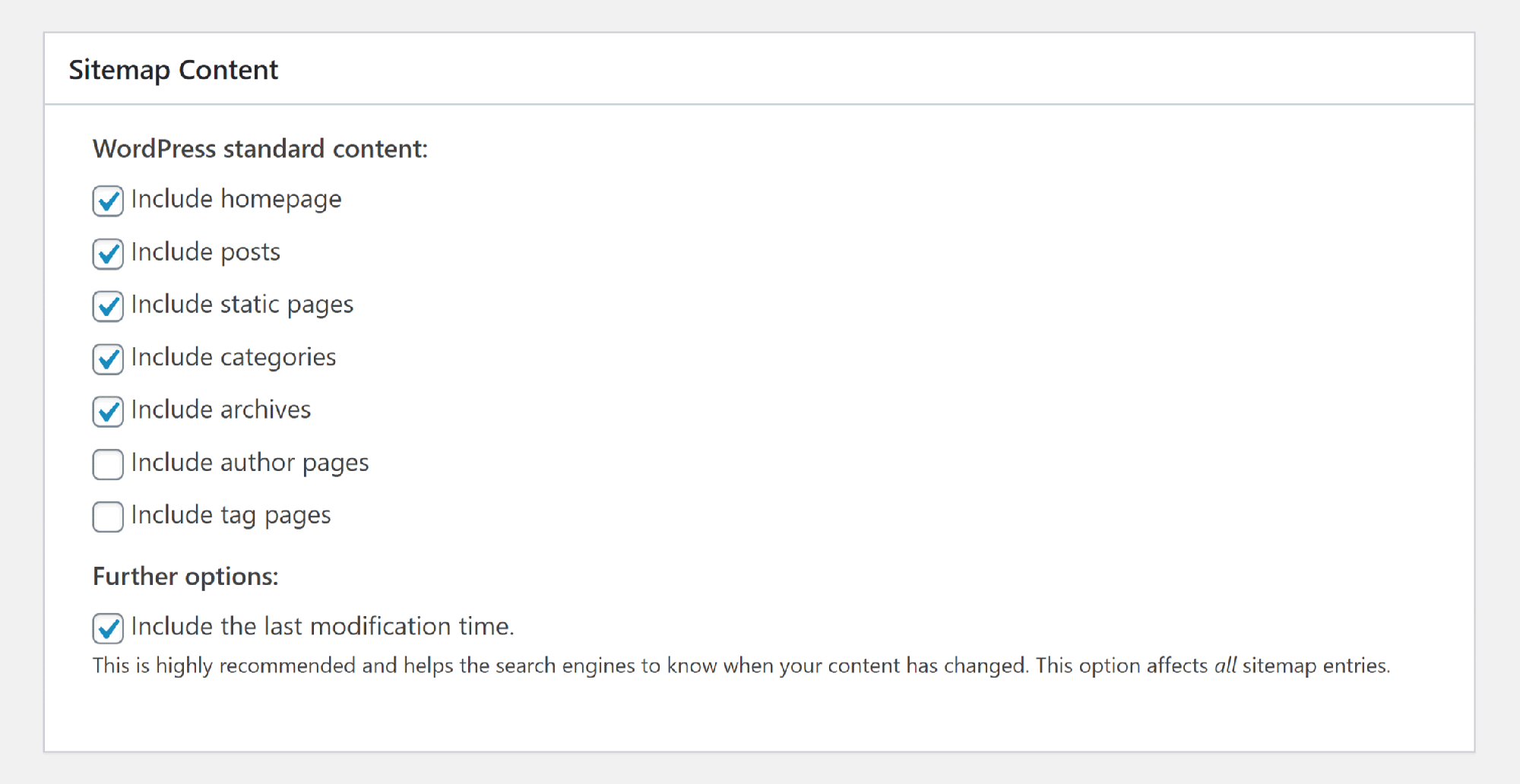 Blog post categories can be excluded from your sitemap. You can also exclude specific posts and pages by entering their ID.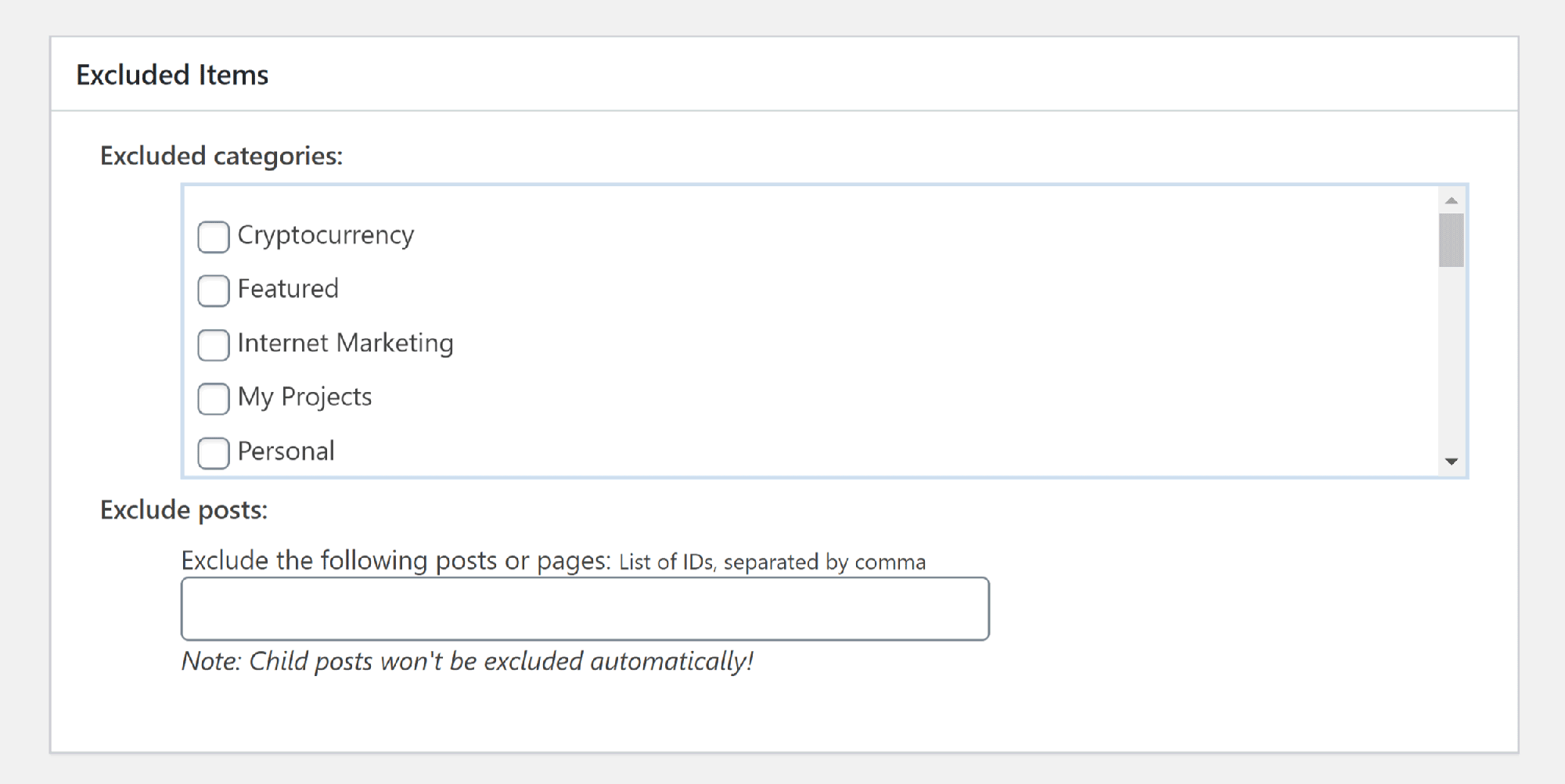 The change frequencies section lets you advise search engines of how often content on your website is updated, and you can also change the crawl frequency for each part of your website.
The available values are: Always, hourly, daily, weekly, monthly, yearly and never.
The homepage, for example, is configured to daily by default. These default settings should suit most website owners, but bloggers who publish content frequently may want to adjust some values.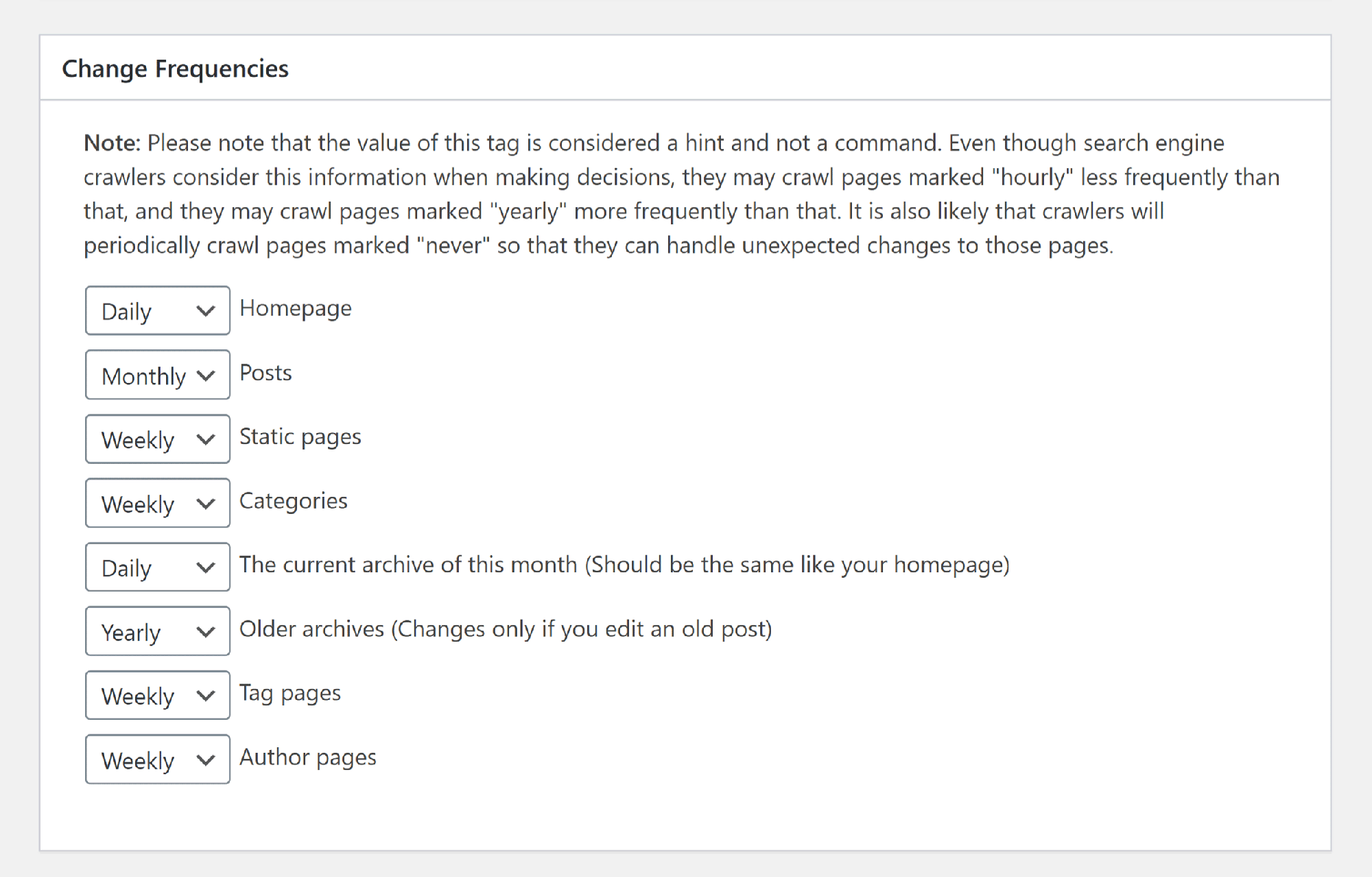 In the last section, you can configure the priority of your content. You can set any value between 0 and 1 — e.g. 0.0, 0.1, 0.2, etc.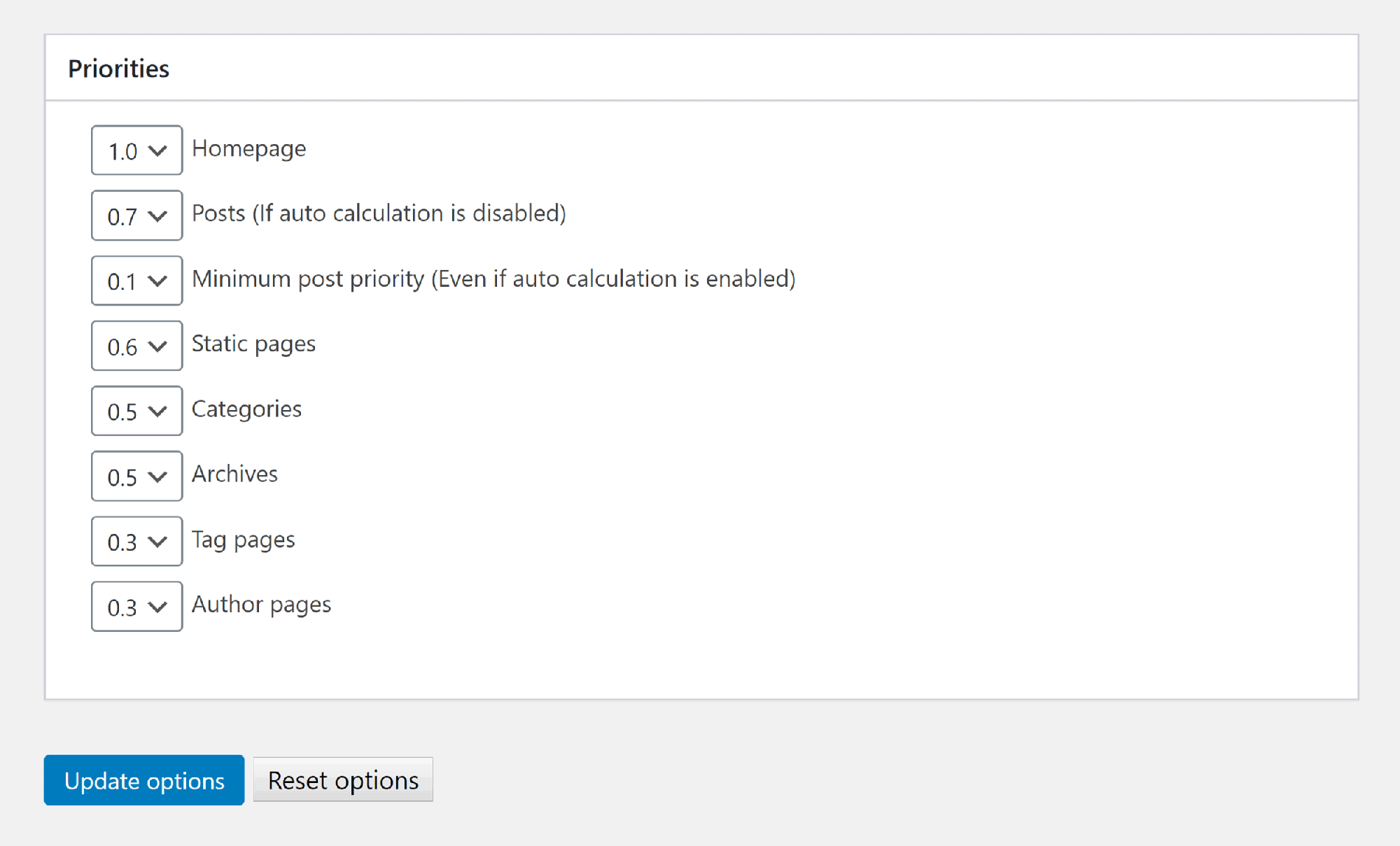 Google XML Sitemaps stores your sitemap index at www.yourwebsite.com/sitemap.xml.
The index lists all of the sub-sitemaps for your website — for example, www.yourwebsite.com/sitemap-archives.xml.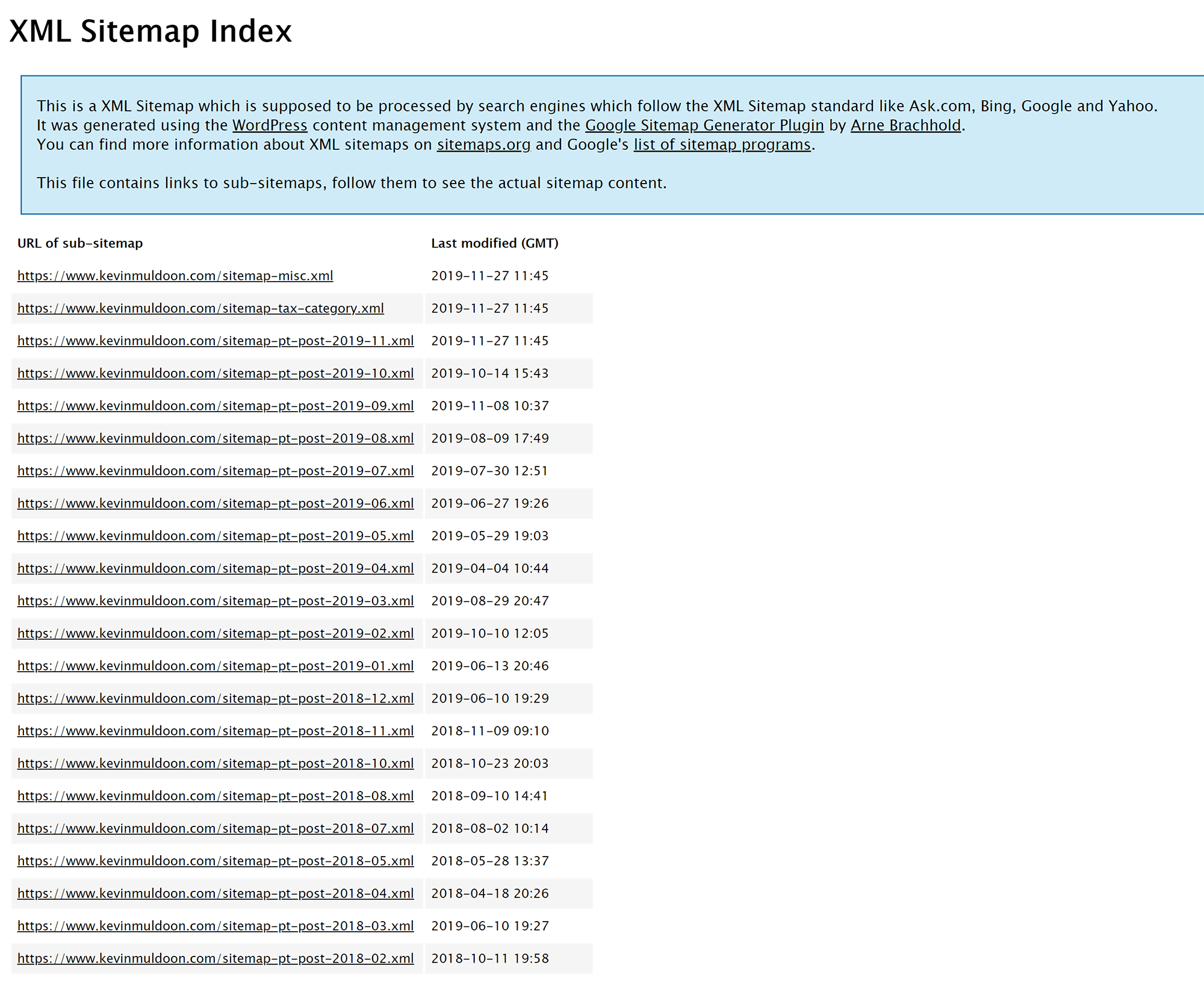 Google XML Sitemaps is a flexible sitemap solution that gives you full control over how your sitemaps are generated.
Beginners shouldn't be scared off by the additional settings, as the default values are fine for most WordPress configurations.
Yoast SEO
Yoast SEO is one of the most popular WordPress plugins on WordPress.org. The plugin is free to download, but you'll see Yoast SEO Premium heavily promoted throughout the plugin settings area.
Once Yoast SEO has been activated, you'll see a new SEO menu in the WordPress admin area.
If Google XML Sitemaps is still activated on your website, Yoast SEO will display a warning in the main dashboard that explains that issues can arise if two WordPress plugins are generating sitemaps.
The two buttons underneath allow you to either disable sitemap functionality in Yoast SEO or deactivate the Google XML Sitemaps WordPress plugin.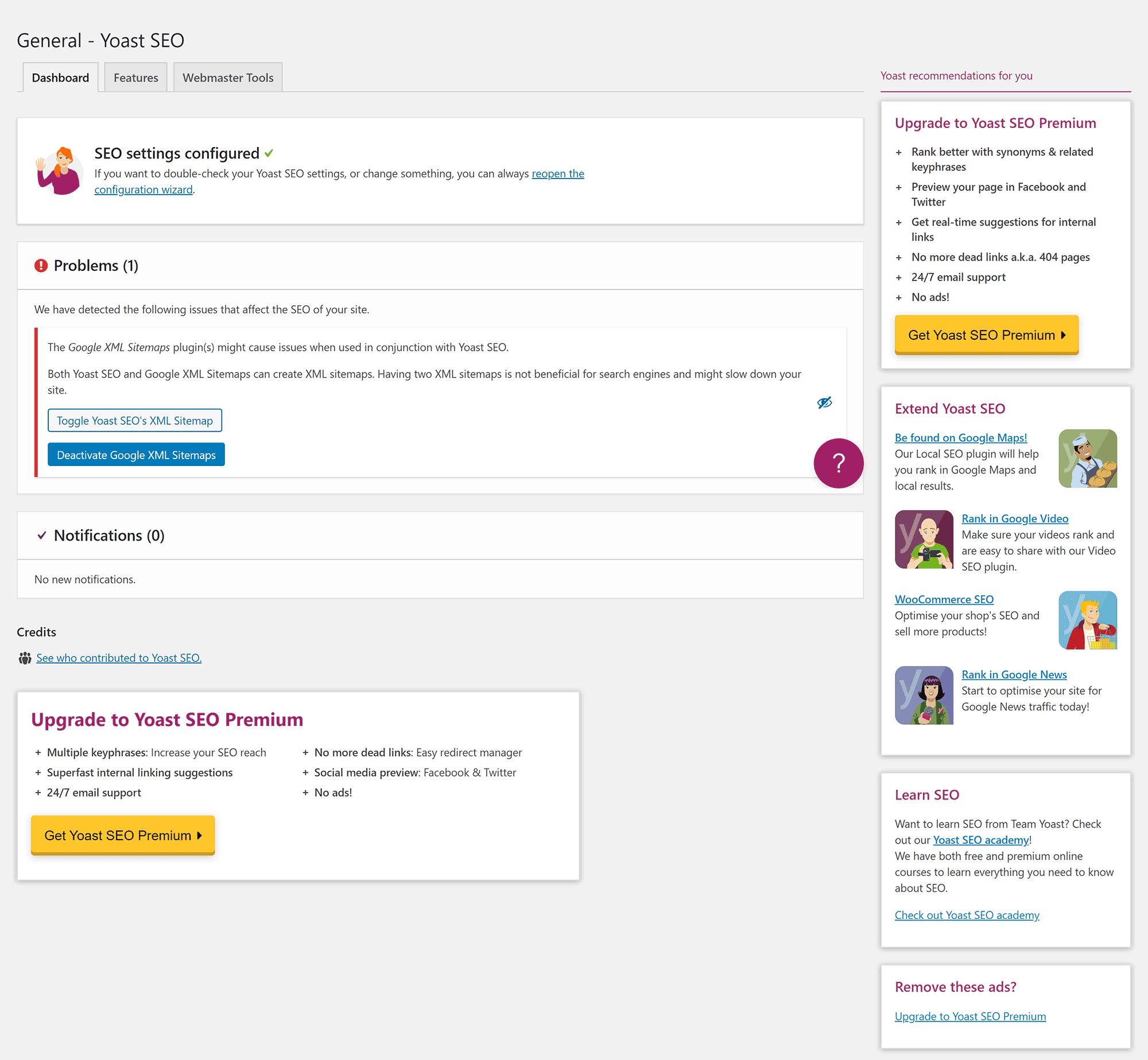 In the features tab of the general settings area, you can enable and disable the sitemaps feature.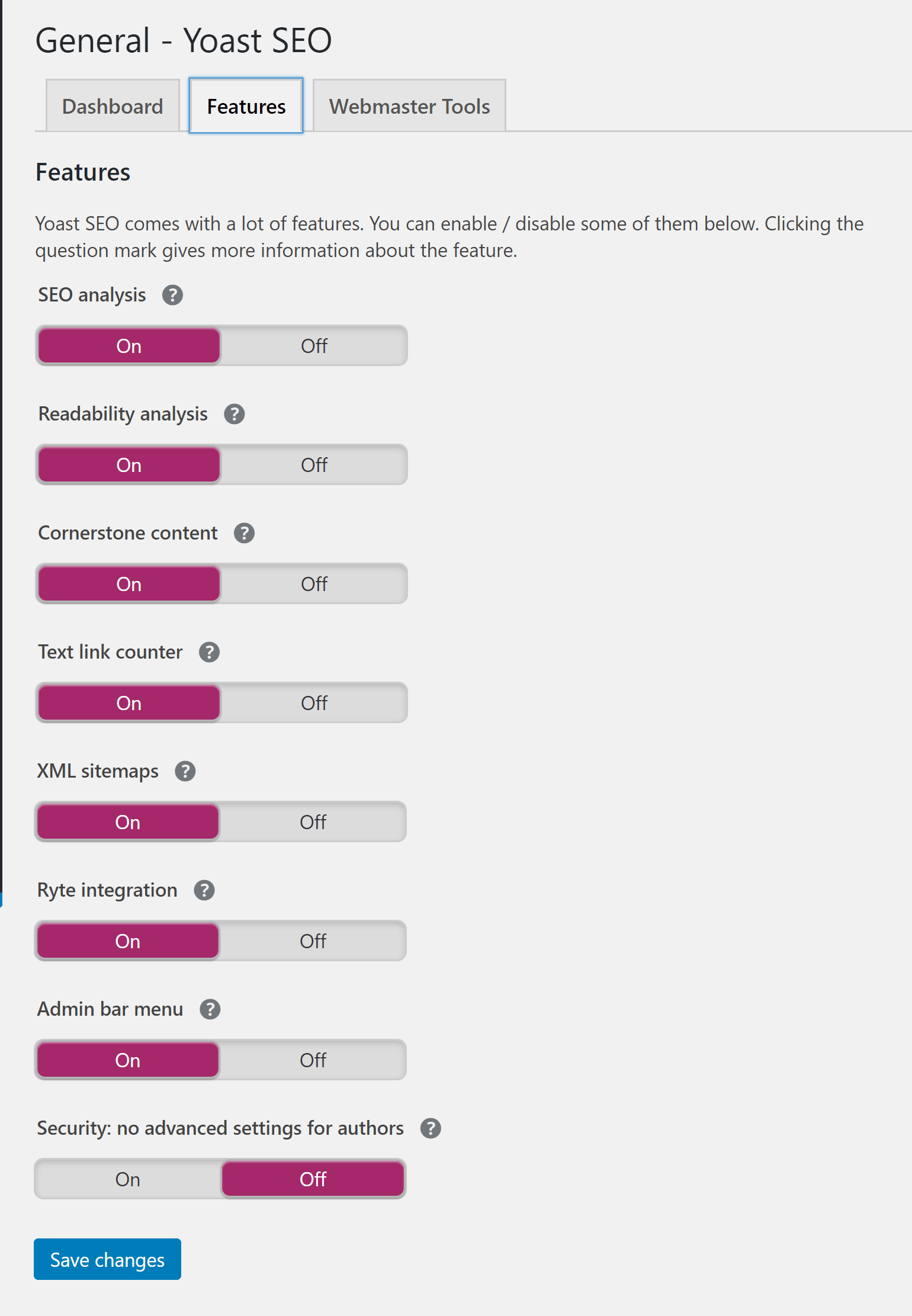 Clicking on the question mark symbol will show you a link to your sitemap, which is located at www.yourwebsite.com/sitemap_index.xml.

Yoast SEO will generate sitemaps for your posts, pages and post categories. The number of actual sitemaps generated will depend on the number of published URLs on your website.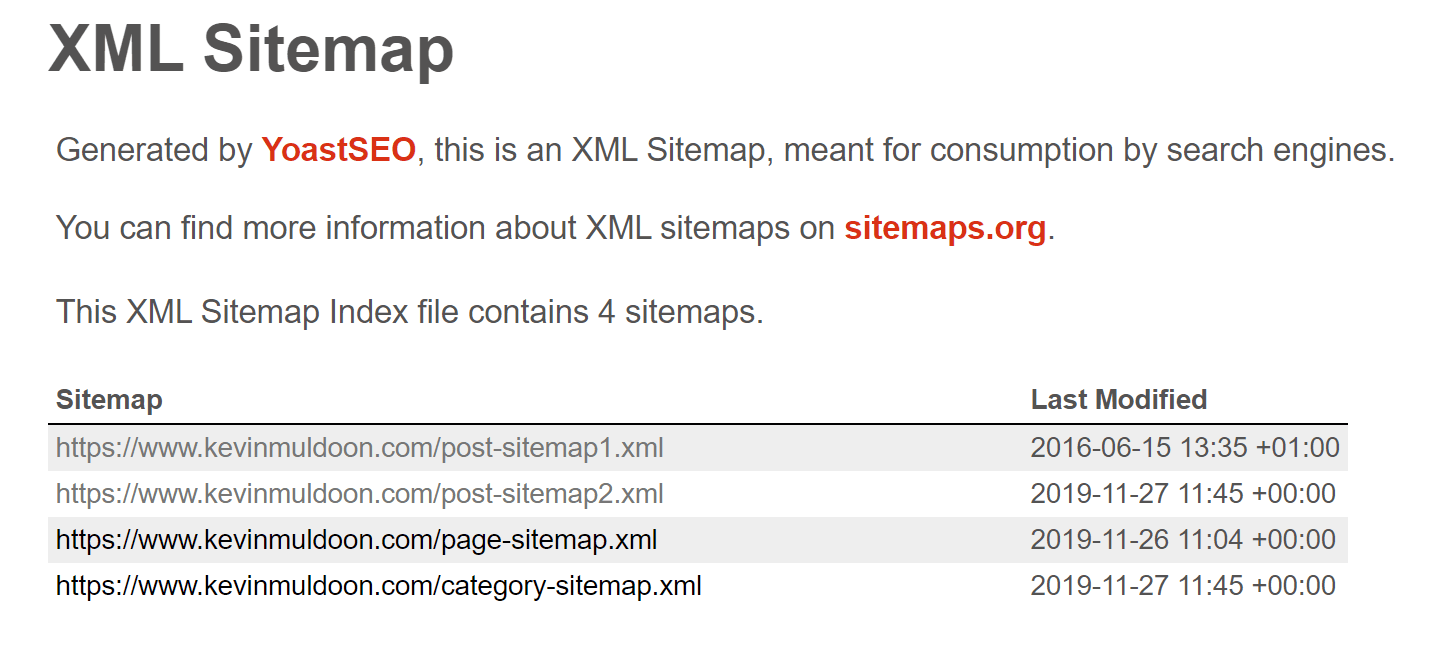 In the content types tab of the search appearance settings menu, you'll see an option to 'Show Posts in Search Results'. A similar setting is available for pages.
It's not clear that these are sitemap settings, as there's no initial reference to sitemaps. However, if you click on the ? icon, you'll be advised that this allows you to exclude posts and pages from XML sitemaps.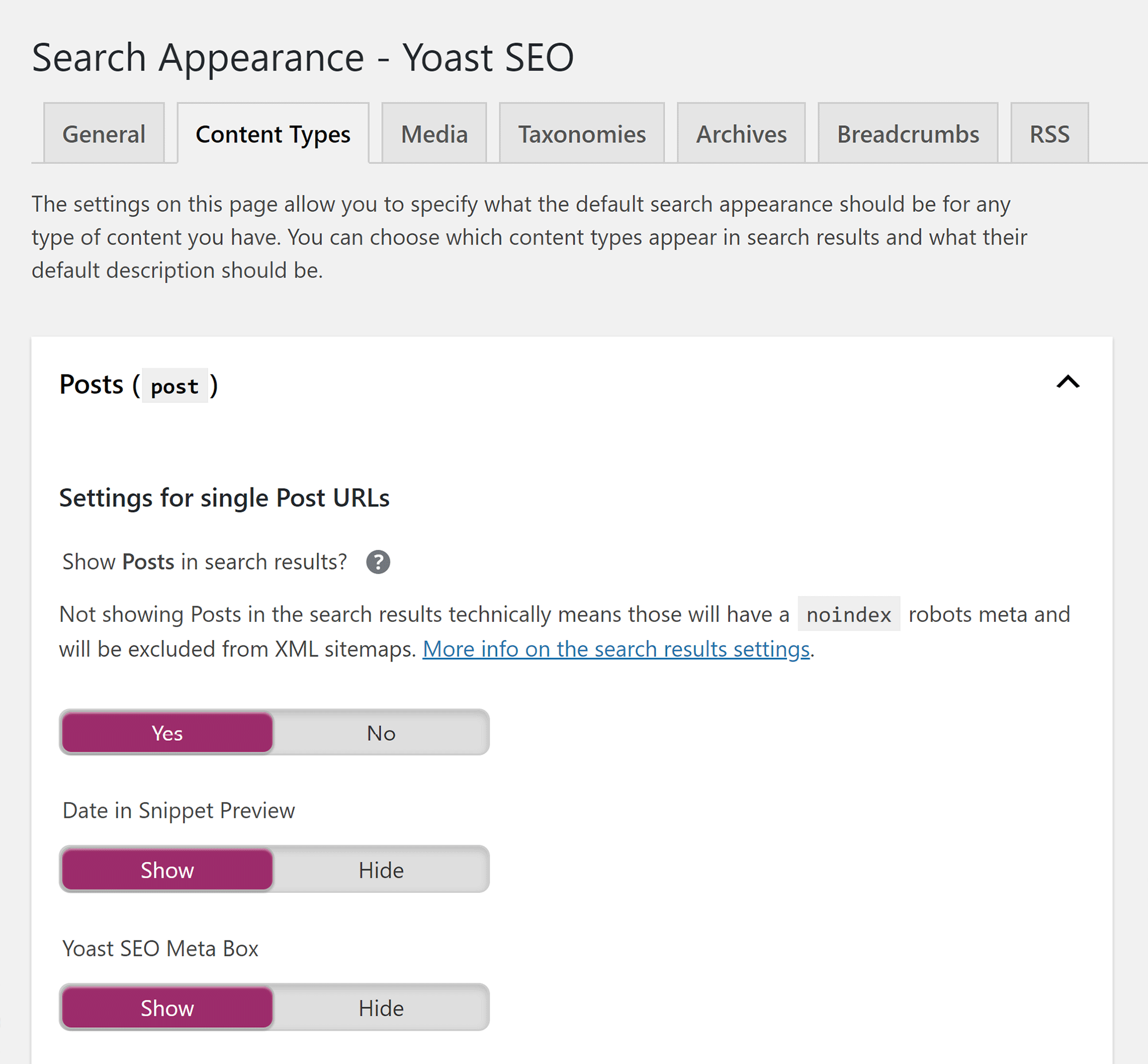 Posts and pages can also be specifically included or excluded from your sitemap.
You'll see this option in the advanced setting section in Yoast SEO under the WordPress editor.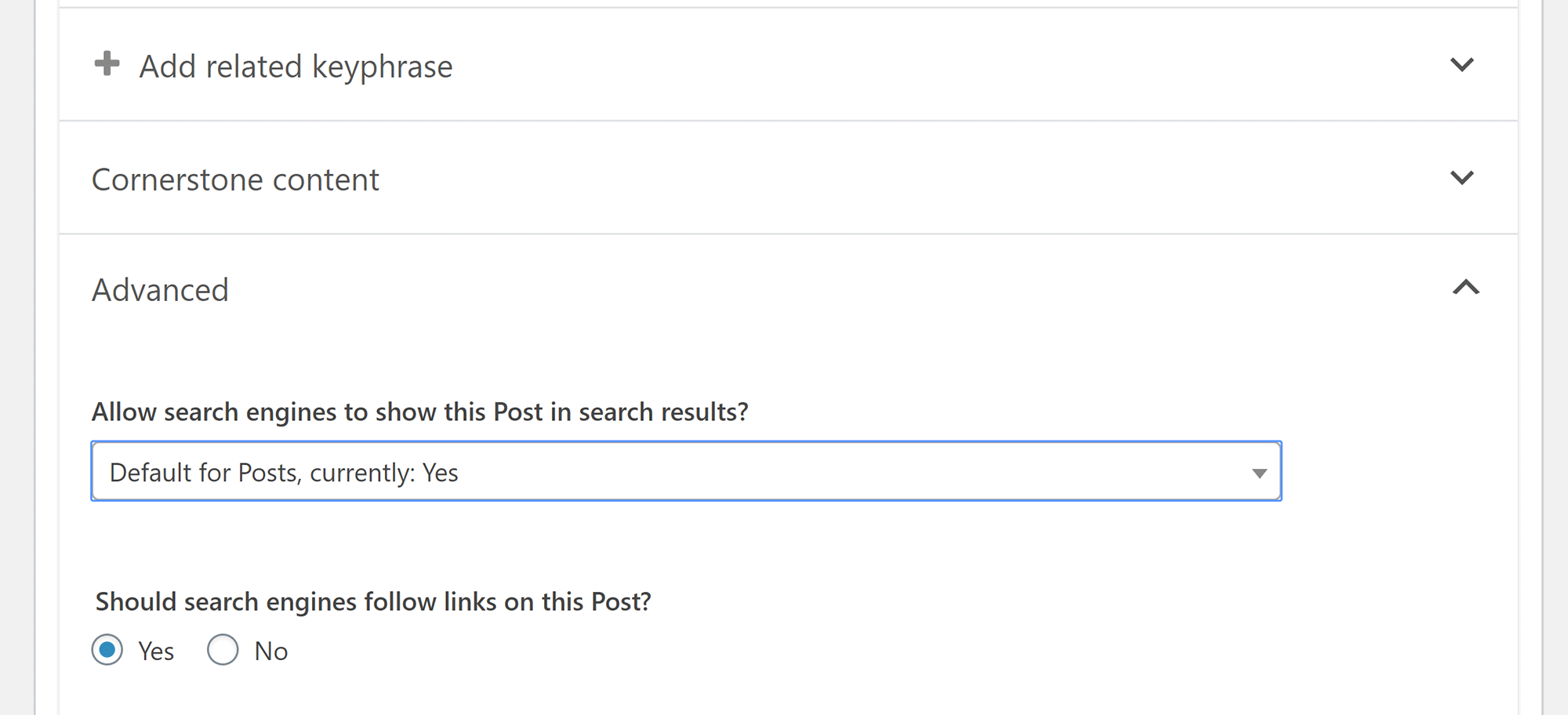 Yoast SEO does allow you to customise your sitemaps further using filters. However, from a usability point of view, it's not beginner-friendly.
In the Yoast SEO knowledgebase you'll see many articles that cover this subject including XML Sitemaps in the Yoast SEO Plugin, How to Customize the Sitemap Index and Add External Sitemap to Index.
There are filters to limit the number of sitemap entries, add external URLs to your sitemap, exclude content types, change post URLs and more.
I really like that Yoast SEO is straightforward to set up. All you have to do is enable the sitemaps feature and then verify that search engines are tracking your sitemaps correctly.
The default sitemaps configuration should be fine for most website owners. Should you wish to change what your sitemap includes, you'll need to be comfortable working with PHP code.
Final Thoughts
Google XML Sitemaps and Yoast SEO can both be used to automatically generate website sitemaps for your WordPress website.
Yoast SEO is a versatile all-in-one SEO WordPress plugin that offers many SEO tools and features, but, from a usability point of view, I believe Google XML Sitemaps is the best solution for most WordPress users because it simplifies the task of adding external URLs and changing the frequency and priority of content.
If you don't want to change the frequency or priority of content nor exclude any pages from your sitemaps, it may be tempting to just use Yoast SEO's built-in sitemaps functionality. However, it's important to remember that Google XML Sitemaps can also create sitemaps for additional areas of your website, such as archives, author pages, tag pages and more.
One thing I do believe Yoast SEO handles better is post exclusion.
To exclude posts in Google XML Sitemaps, you need to enter the post IDs in the main plugin settings page. In contrast, Yoast SEO lets you do this on a post and page level (underneath the WordPress post editor). Therefore, unless you already have a long list of post IDs you've curated from a spreadsheet, I believe the way Yoast SEO handles this to be more practical in practice.
Google XML Sitemaps can be used in conjunction with Yoast SEO by simply disabling the plugin's sitemaps feature. In my opinion, this will likely be the best setup for most people.
Used/using either (or both) of these plugins? Thoughts?
Kevin Muldoon is a professional blogger with a love of travel. He writes regularly about internet marketing on his personal blog and actively talks about technology on YouTube.
Keep reading the article at WinningWP. The article was originally written by Kevin Muldoon on 2019-12-08 04:56:59.

The article was hand-picked and curated for you by the Editorial Team of WP Archives.